This is an archived article and the information in the article may be outdated. Please look at the time stamp on the story to see when it was last updated.
Which webcam is best?
Most laptops have a built-in webcam, so it's easier to jump onto a Skype or Microsoft Teams meeting. But often, these webcams aren't the best quality, making you fuzzy or out of focus. For that reason, it's important to have a dedicated webcam. Of course, you'll also need a webcam if you have a desktop computer since the monitor doesn't have one built in.
Logitech webcam
The Swiss-American technology giant Logitech has been producing consumer electronics since the early '80s and is well-known among gamers and gadget enthusiasts. One of Logitech's first webcams was the QuickCam, which the company acquired from Connectix in 1998. The QuickCam VC was the first device of its kind to use a USB connection, and while it only had a 320-pixel resolution, it cost $129.
Logitech webcam pros
Being a pioneer in webcam development, Logitech has had four decades to perfect the technology. While some aspects still need a bit of work, the webcams are generally of excellent quality, in build and visuals. Most can capture videos at 60 frames per second, and more than a few have a resolution higher than the standard 1080p.
The company split its webcam focus into two categories: streaming and video conferencing. This gives you a better idea of what to look for, ensuring you buy the correct one for your purposes.
Logitech webcam cons
There aren't many things you can fault Logitech webcams for, but there are a few recurring issues. Users complain that the privacy covers are often flimsy or that the webcams struggle with auto-focus — which isn't an issue unique to Logitech.
Another concern isn't specifically leveled at Logitech but at major electronic makers in general — the cost. Often, products from tech giants come at a premium cost but have about the same technology as more affordable models from lesser-known companies.
Best Logitech webcams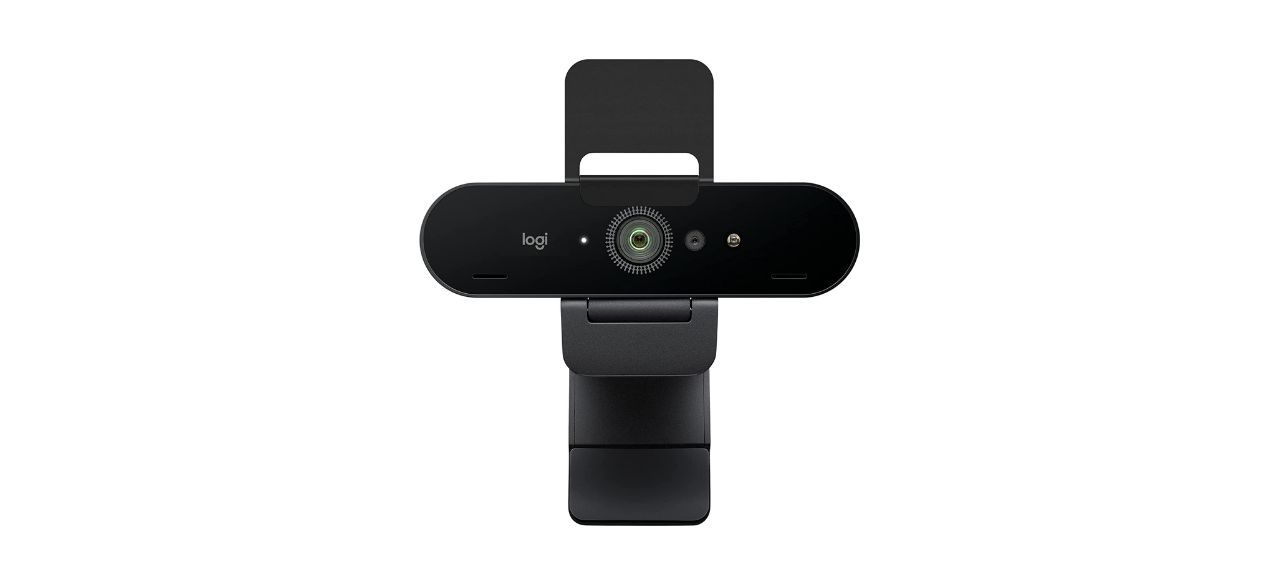 This webcam has one of the highest resolutions available, capturing content in 4K at up to 90 frames per second. It has three depth-of-field settings to ensure you're always in the center of the frame, and RightLight 3 technology automatically adjusts the brightness. It comes with two omnidirectional microphones and an attachable privacy screen.
Where to buy: Sold by Amazon
Perfect for everyday office use, the C920S has a maximum capture resolution of 1080p at 30 frames per second and has a privacy shield that folds down over the lens. It has two microphones and built-in technology to adjust light brightness and autofocus.
Where to buy: Sold by Amazon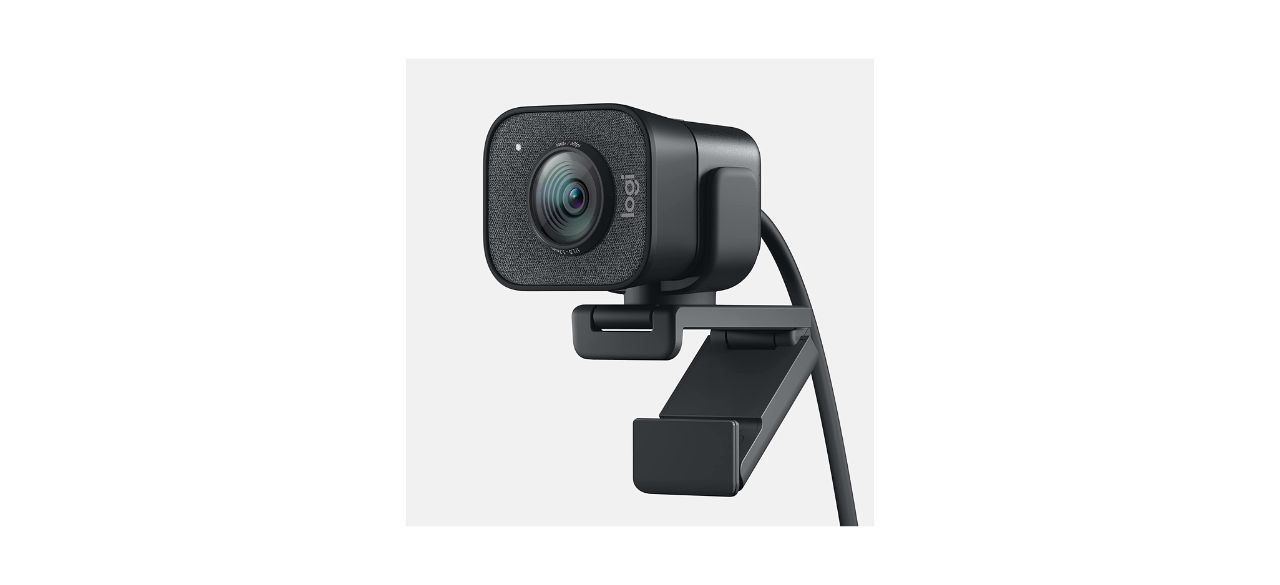 Logitech for Creators StreamCam Premium Webcam
This webcam is perfect for online content creators who don't want to use an expensive camera system. It records at 1080p at 60 frames per second and has a premium glass lens and a smart autofocus system. The auto-framing technology ensures that you are always in the shot, and the camera is optimized for popular streaming software such as OBS and Xsplit. It connects through a USB-C cable.
Where to buy: Sold by Amazon
NexiGo webcam
NexiGo is a much newer company, founded in 2019 in Beaverton, Oregon. Out of its wide product selection, the N60 webcam is one of its bestselling gadgets. In fact, webcams are one of NexiGo's product focuses, aiming to deliver better quality at more affordable prices than its competitors. Since the launch of the N60 in 2020, it has close to 20 webcams in the lineup.
NexiGo webcam pros
It's always great when a company makes a selection of products, but far too often, it only involves minor changes. However, NexiGo has webcams in five distinct groups: budget, ring lights, 60 frames per second, zoomable and 4K.
The budget webcams range from $39-$99 and have all the features you'd expect from more expensive ones. A few cameras are priced over $100, but the included technology makes it worthwhile.
NexiGo webcam cons
No product or service is perfect, and there are a few aspects that NexiGo users don't enjoy. Especially for the more affordable webcams, some said the cameras often struggle to focus or don't focus correctly.
Another recurring issue some reviewers had was that the color reproduction of the more affordable webcams wasn't accurate. NexiGo has subtly addressed the problem by giving tips on adjusting color settings for Zoom, Microsoft Teams and Skype meetings.
Best NexiGo webcams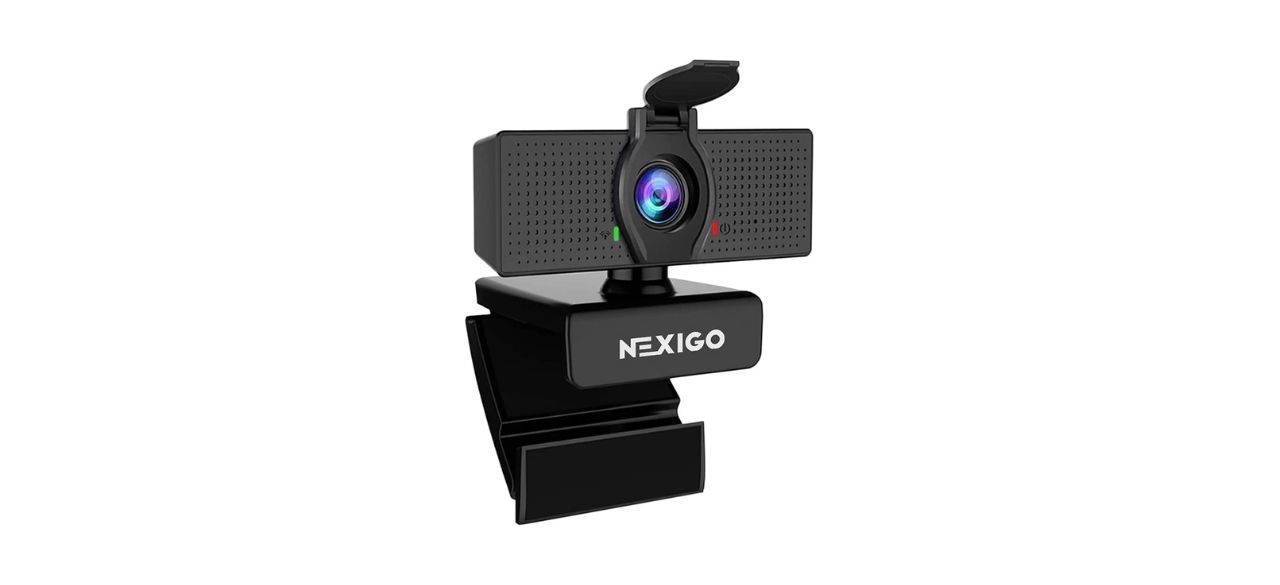 One of the company's best-selling webcams, it has a streaming resolution of 1080p (full HD) at 30 frames per second. It has a fixed focus distance of 19 inches to 3 feet and a built-in privacy cover to close the lens, with a 110-degree field of view. The noise-canceling microphone reduces ambient sounds, and the mounting clip is compatible with most monitors and laptop displays.
Where to buy: Sold by Amazon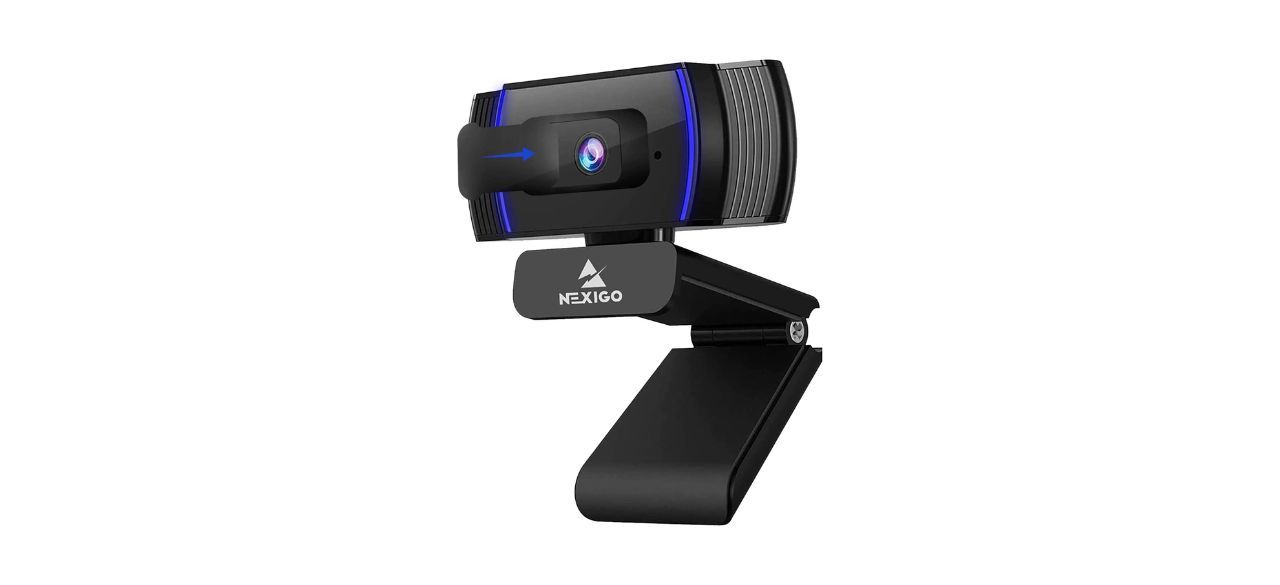 This webcam has a 2-megapixel CMOS sensor to give you crisp 1080p streaming footage at 30 frames per second, and a built-in autofocus feature can detect objects as close as 2.7 inches. There is also a setting to turn the autofocus off and change it manually. It has a built-in noise-canceling microphone and a privacy shield that easily slides over the camera lens.
Where to buy: Sold by Amazon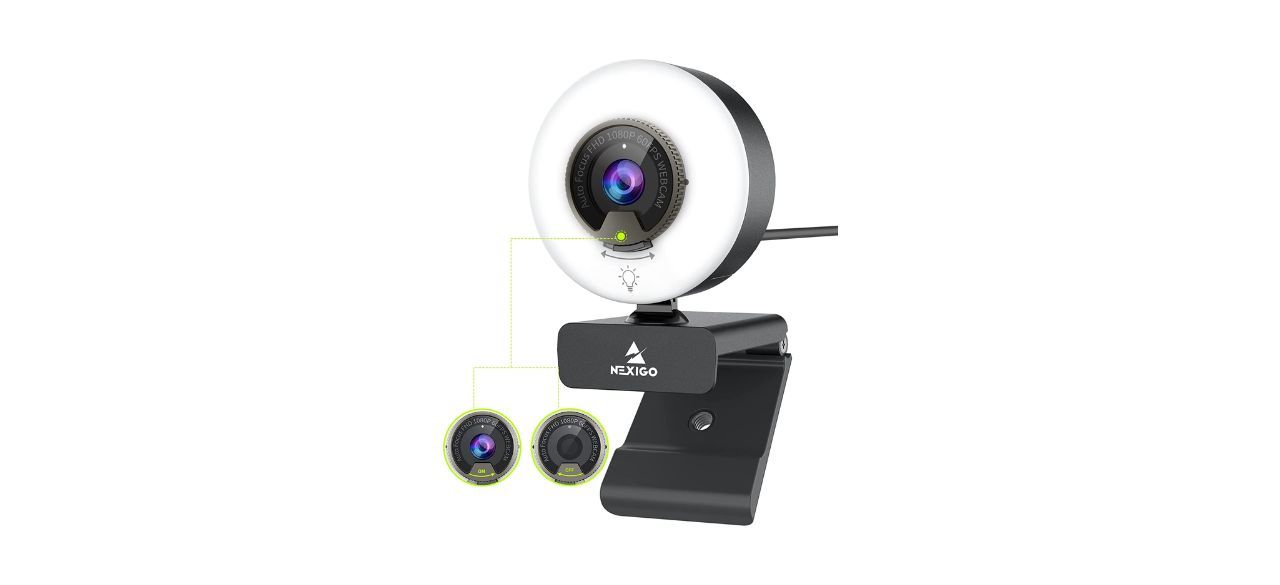 NexiGo N960E Webcam with Ring Light
This has a built-in ring light around the camera lens, perfect in low lighting or when you want to look your best — it ensures you are always well-lit and in focus. It has three modes and three brightness settings. The lens has a privacy shield and captures at 1080p resolution at 60 frames per second. There's a built-in noise-canceling microphone.
Where to buy: Sold by Amazon
Should you get a Logitech webcam or a NexiGo webcam?
It's challenging to determine which company makes the better webcams, as the scales of the features don't overtly tip in one or the other's favor. But if you factor in external aspects such as software support and aftermarket accessories, Logitech inches ahead. Sure, some Logitech gadgets might cost you extra, but they come with more than just a plastic shell and a glass lens.
Want to shop the best products at the best prices? Check out Daily Deals from BestReviews.
Sign up here to receive the BestReviews weekly newsletter for useful advice on new products and noteworthy deals.
Charlie Fripp writes for BestReviews. BestReviews has helped millions of consumers simplify their purchasing decisions, saving them time and money.
Copyright 2023 BestReviews, a Nexstar company. All rights reserved.