Enjoy an injury-free cookout with these arm sleeves
Family cookouts are filled with good food, games and a good time. If you've assumed grill duty at the cookout, protecting yourself from the heat while grilling up some tasty barbecue is essential. While you may consider yourself a pro on the grill, burns can still happen to you and others when cooking over an open fire, so it's important to take safety precautions.
Understanding grill safety and using protective gear, such as grilling sleeves, can keep you and others safe during family cookouts.
Shop this article: Mokeydou Imenory Kevlar-Sleeves, IovyoCoco Arm Protectors Cut Heat-Resistant Sleeves and Mechanix Wear Kevlar Heat Sleeves
How common are grilling accidents?
According to the National Fire Protection Association, seven out of 10 adults in the U.S. have a grill or smoker, which increases the risk of burns or fires at home.
The association reported that from 2017 to 2021, fire departments across the United States responded to over 11,000 home fires involving grills, hibachis or barbecues yearly. In addition, about 22,155 people were admitted to emergency rooms due to injuries from grills. Within this group, nearly half of the injuries were thermal burns caused by close contact with fire or other non-fire events.
Types of grill burns
You can get flash burns and thermal burns from the grill. These burns can occur when adding starter fluid after igniting the grill or from the accumulation of grease on the grill.
Skin flash burns occur due to natural gas, gasoline, propane or other flammable liquid explosion. Any part of your skin exposed to the explosion can get burned. The burn can be mild to severe, depending on how long your skin was exposed to the explosion's heat.
According to the National Library of Medicine, thermal burns are the most common burn injuries. They are caused by contact with excessive heat from hot surfaces, hot liquids, steam or flames. These thermal burns are typically minor and can be treated at home, an outpatient clinic or a local hospital.
First-, second- and third-degree grill burns
Grill burns are categorized into three classifications: first-, second- and third-degree burns. The classification is based on the severity of how deep the burn is in your skin.
Here's a breakdown of each type of burn, according to the Cleveland Clinic:
First-degree burns: These are mild burns that are comparable to a typical sunburn. They affect the top layer of skin, called the epidermis. Your skin may turn red and be painful, but it won't blister.
Second-degree burns: These burns affect your skin's top and lower layers, known as the dermis. You may experience symptoms such as pain, redness, swelling and blistering.
Third-degree burns: These burns affect all three layers of the skin: epidermis, dermis and fat. They can also damage your hair follicles and sweat glands. In addition, they can destroy nerve endings, so the burns may feel painless. Your skin may be black, red or white and have a leathery look and feel.
What to do if you get burned
If you get burned from the grill, here's what you can do to care for it, according to the Mayo Clinic.
Cool the burn: Place the burned area under cool, running water or apply a cool, wet compress to relieve pain. It's recommended that you avoid putting ice on the burn, as it can cause further damage to the affected tissue.
Take off jewelry or other tight items: Quickly and gently remove rings, bracelets and other tight materials before swelling begins.
Don't touch the blisters: If blisters develop, don't try to break them. Instead, gently clean the area with water and soap and apply an antibiotic ointment.
Apply lotion: Once the burn has cooled down, apply a lotion, preferably one with aloe vera, to prevent drying and get relief.
Take pain medication: You can take over-the-counter medications, such as ibuprofen or acetaminophen, to relieve pain from the burn.
How to protect yourself from grill burns
If you practice safety during your cookout, you can reduce the chances of grill injuries to yourself and others.
Below are some tips for preventing grill burns:
Wear sunscreen.
Don't wear loose-fitting clothing that could catch fire.
Keep a fire extinguisher near the grill.
Use baking powder to contain grease fires.
Wear protective clothing, such as grilling sleeves and eyewear.
Don't lean over the grill.
Keep charcoal fluid out of children's reach.
Use flame-retardant oven mitts and long utensils.
Don't try to move a hot grill.
Best grilling sleeves
Mokeydou Imenory Kevlar-Sleeves
These sleeves are made of heat- and skin-resistant material. They don't contain carcinogenic or toxic chemicals. They have a double-ply protection that provides additional comfort and can fit most adults. They have thumb slots to ensure the sleeves won't roll up while you're grilling.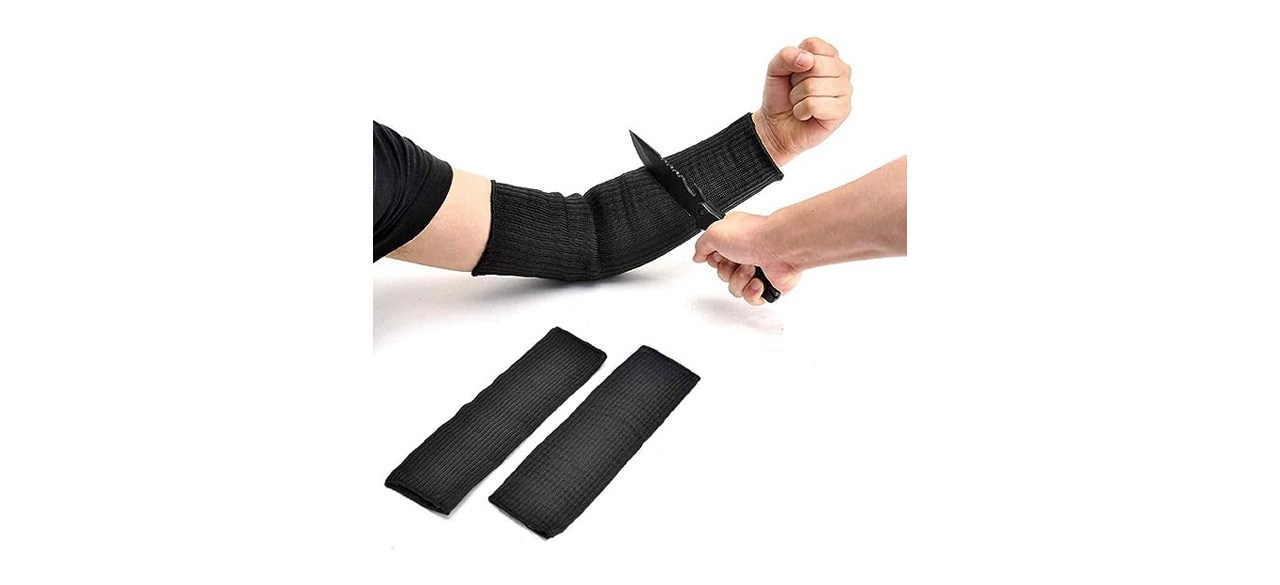 IovyoCoco Arm Protectors Cut Heat-Resistant Sleeves
Keep your arms protected from grill burns with these heat-, static- and abrasion-resistant sleeves. They have an EN388 level five cut-resistant certification, giving optimal protection from knife cuts. They are flexible and fit most arm sizes. They are machine-washable and can be air-dried.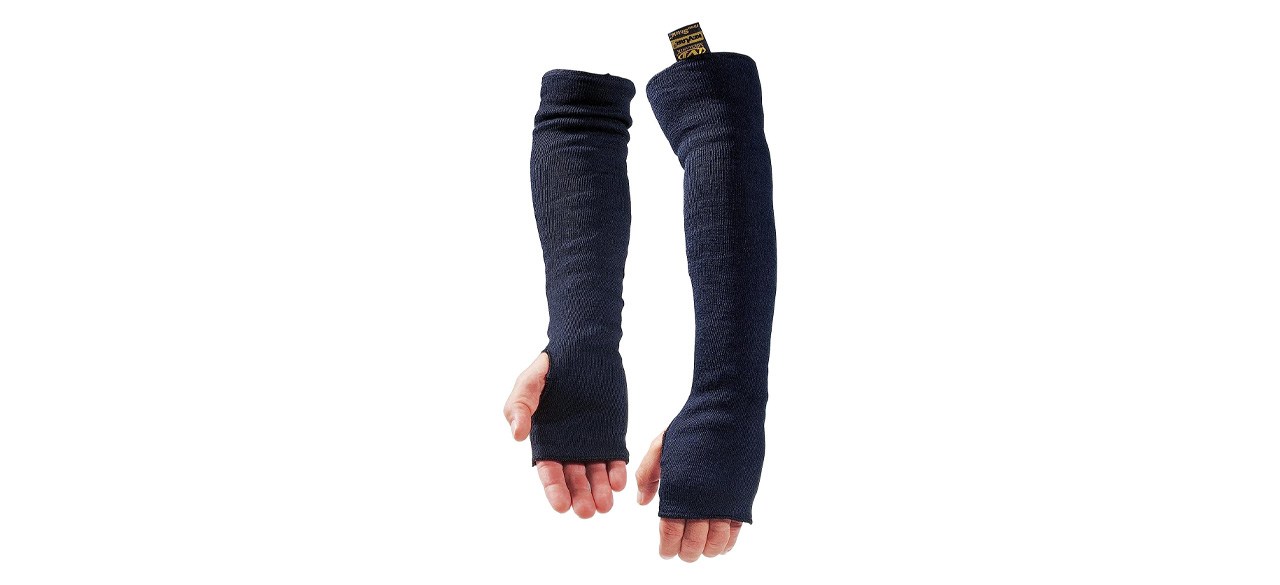 Mechanix Wear Kevlar Heat Sleeves
These 18-inch sleeves are made of heat-resistant Kevlar to protect your skin from burns and cuts. They are oil-resistant with fibershield treatment technology that keeps you dry. They can be washed with warm water and air-dried.
Want to shop the best products at the best prices? Check out Daily Deals from BestReviews.
Sign up here to receive the BestReviews weekly newsletter for useful advice on new products and noteworthy deals.
Taneia Surles writes for BestReviews. BestReviews has helped millions of consumers simplify their purchasing decisions, saving them time and money.
Copyright 2023 BestReviews, a Nexstar company. All rights reserved.