This is an archived article and the information in the article may be outdated. Please look at the time stamp on the story to see when it was last updated.
Keep your allergies at bay with these medications
IN THIS ARTICLE:
As we enter the warmer seasons, there are several fun outdoor activities you'd probably like to partake in. But one thing that keeps you from having some outdoor fun is your seasonal allergies.
"Seasonal allergies, also known as allergic rhinitis, is usually a constellation of symptoms including itchy eyes, runny nose, sneezing, cough and fatigue," BestReviews medical expert Dr. Michael Huynh says.
Allergies, especially outdoor allergens such as pollen and grass, can make going outdoors unbearable. Depending on their severity, you may be stuck indoors until your symptoms clear up. It may take several days, or weeks, for your allergy symptoms to calm.
"Although these symptoms can be quite debilitating to everyday activities and quality of life, there are remedies to combat symptoms," Dr. Huynh says.
Plan accordingly
The best way to prevent or reduce allergic reactions is to plan. This is especially true for those who like to spend a lot of time outdoors. Before you head out, take steps to limit allergic reactions. For example, if you have a pollen allergy, avoid going outside during windy, dry days. Instead, participate in outdoor adventures after rainfall, as rain clears pollen from the air.
You can also check your weather app or local TV station to find out your area's pollen forecasts and levels. If the pollen count is high, take allergy medications before going outside or stay indoors to prevent allergic reactions. You could also do outdoor activities later in the day since pollen counts are often higher in the mornings.
Purchase over-the-counter medicine
There are several over-the-counter medications you can use to alleviate allergy symptoms. Oral antihistamines, nasal sprays and oral decongestants are popular medications you can purchase online or at your local pharmacy. Some medications, such as nasal sprays, are more effective if taken before going outdoors.
Rinse your sinuses
If you're dealing with nasal congestion, rinsing your sinuses could provide relief. Also known as nasal irrigation, rinsing your nasal passages with saline solution is a quick, easy way to relieve some of your allergy symptoms, such as a runny or stuffy nose. You can create your homemade solution or purchase a pre-made kit.
Speak with your doctor
If you have concerns about your allergies, reach out to your doctor. They can provide professional medical advice on managing and preventing seasonal allergies. In addition, they can provide prescription medications if necessary.
Best allergy relief products for outdoor-lovers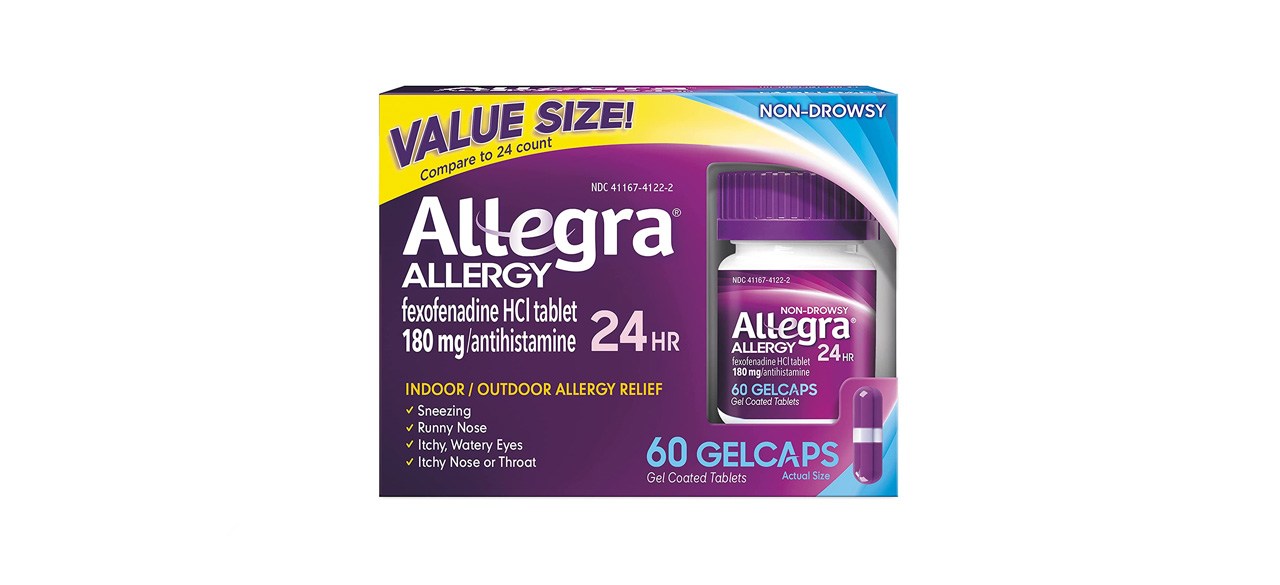 Allegra Adult 24-Hour Non-Drowsy Antihistamine Gelcaps
This is a bottle of 60 gel capsules, and you'll only need one pill for 24-hour allergy relief for indoor and outdoor allergens. The pills contain fexofenadine, a non-drowsy antihistamine. "Allegra is a great non-drowsy antihistamine medication that you can get over the counter," Dr. Huynh says.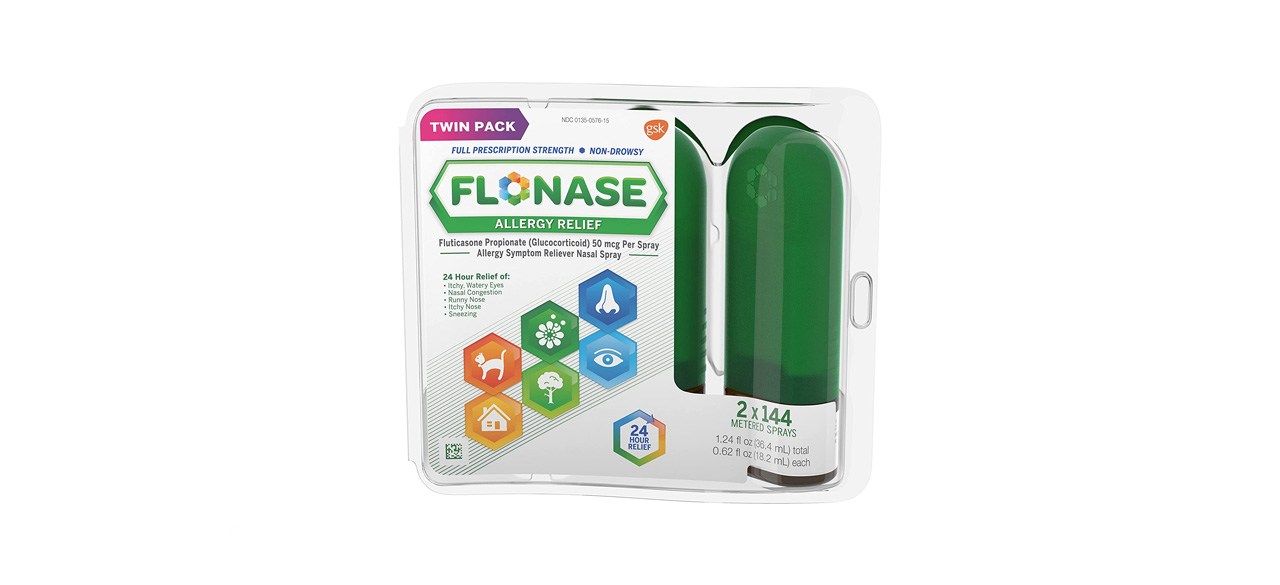 Flonase Allergy Relief Nasal Spray, 24-Hour Non-Drowsy Allergy Medicine
This contains the most prescribed allergy medication to prevent allergic reactions. "Flonase is a mild nasal steroidal spray that can help alleviate runny noses," Dr. Huynh says. Children 12 and up can safely use it for allergies. The twin pack contains 144 metered nasal sprays.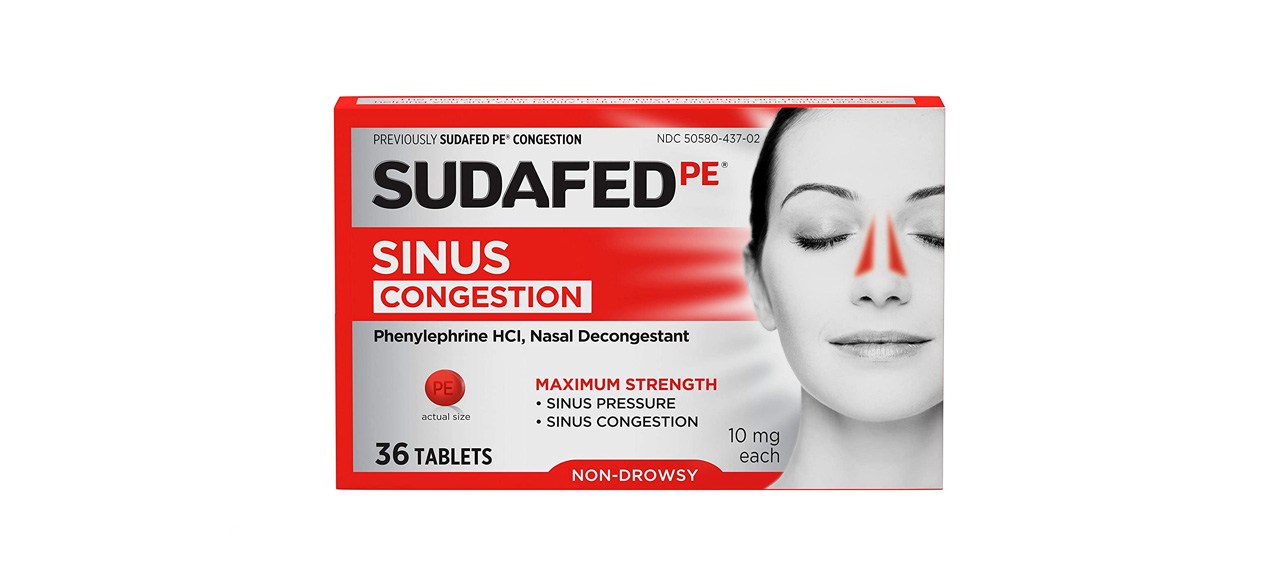 Sudafed PE Sinus Congestion Maximum Strength Non-Drowsy Decongestant Tablets
This 36-count of tablets provide sinus relief. Each tablet is coated in a non-drowsy nasal decongestant. This product as it contains pseudoephedrine, which "helps constrict blood vessels in the nose, reducing mucus release," Dr. Huynh says. You can take one tablet every four hours for allergy or cold symptoms.
Sold by Amazon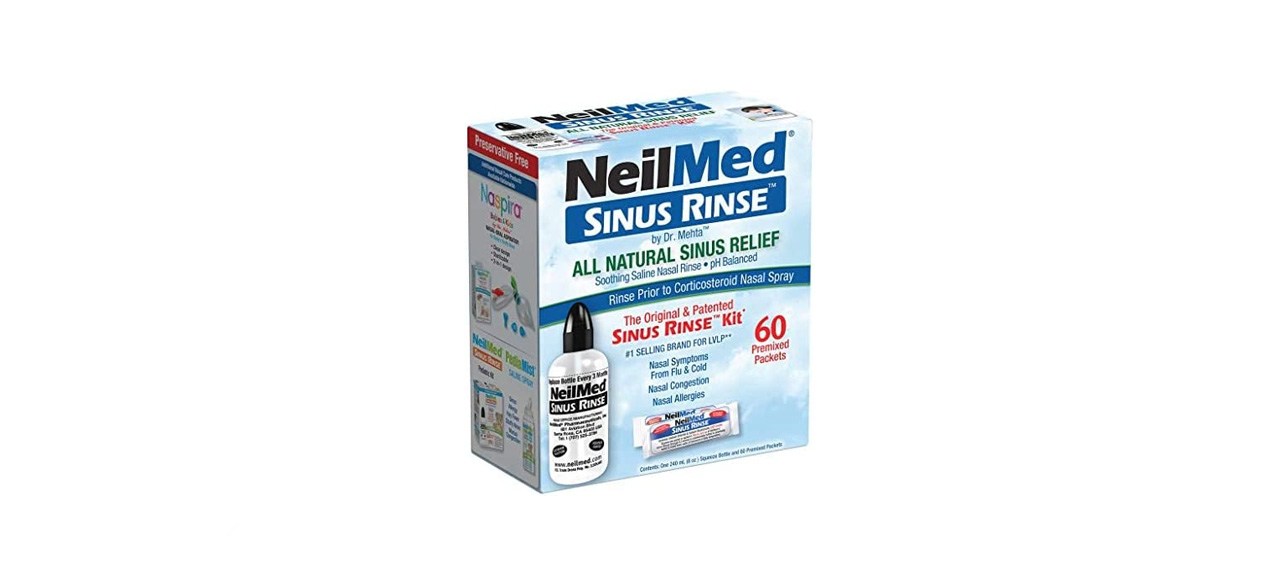 NeilMed Complete Sinus Nasal Rinse Kit
This saline solution offers a natural method for sinus relief. It has an isotonic saline nasal irrigation and moisturizing system that won't burn or sting your nasal passages. The nasal rinse kit is preservative-, iodine- and latex-free.
Sold by Amazon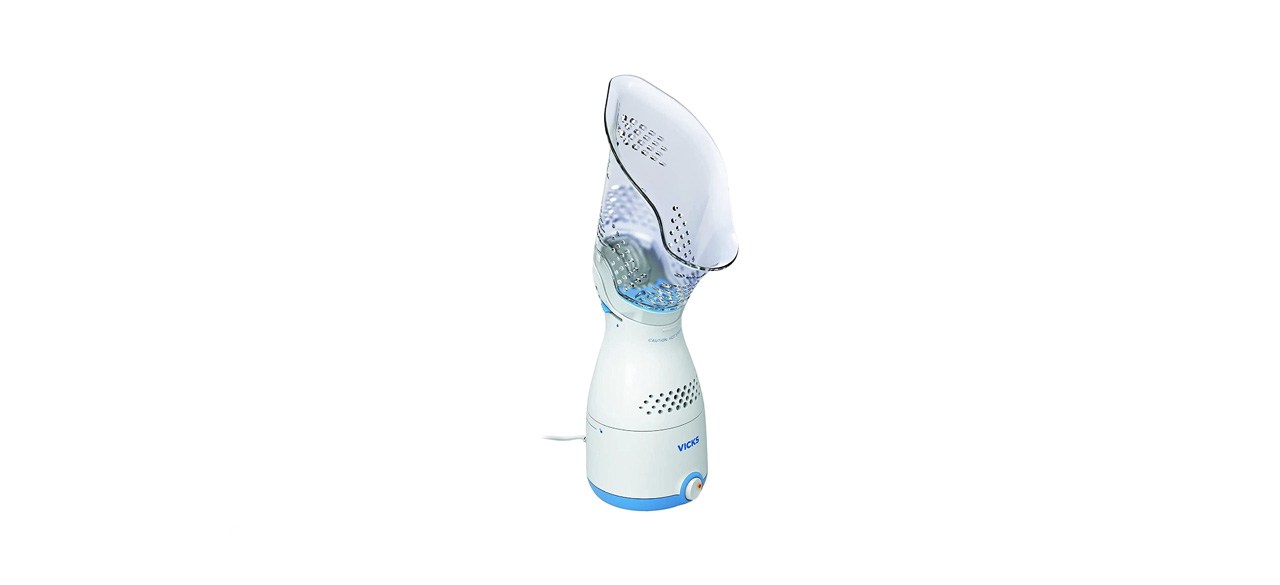 Vicks Personal Sinus Steam Inhaler
This steam healer delivers a warm mist to relieve allergy symptoms. Simply add tap water to start a five-to-15-minute treatment. You can use the inhaler with Vicks VapoPads for added relief.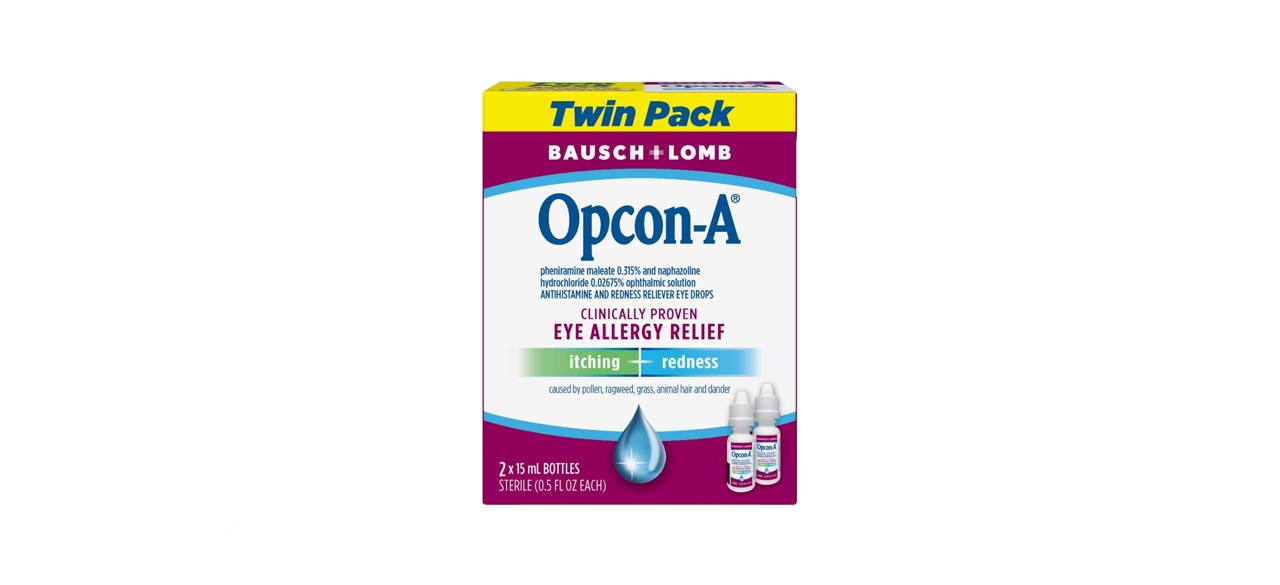 Bausch and Lomb Opcon-A Eye Allergy Relief
This pack comes with two bottles that aid in eye irritation relief. These eye drops contain antihistamines to soothe itchy, dry and red eyes. It is recommended for eye irritation caused by pollen, ragweed, grass and pet dander.
Sold by Amazon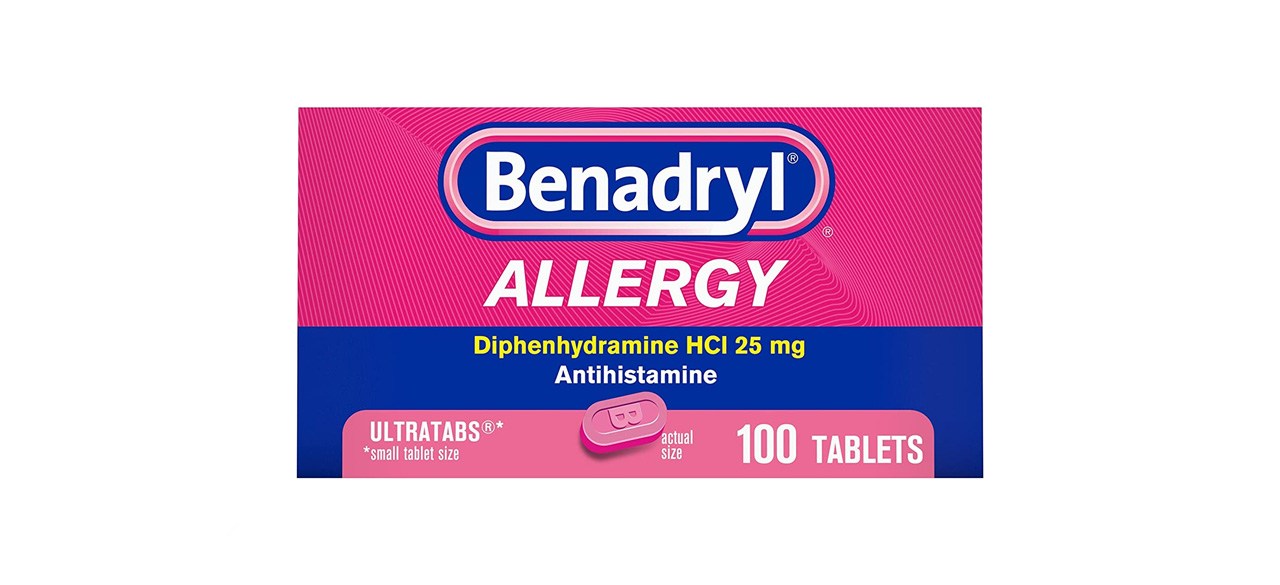 Benadryl Ultratabs Antihistamine Allergy Relief Medicine
This 100-count bottle of tablets provides allergy and cold relief. Each tablet has the antihistamine diphenhydramine hydroxyzine to alleviate upper respiratory symptoms temporarily. This medication may cause drowsiness but shouldn't be used as a sleep aid.
Sold by Amazon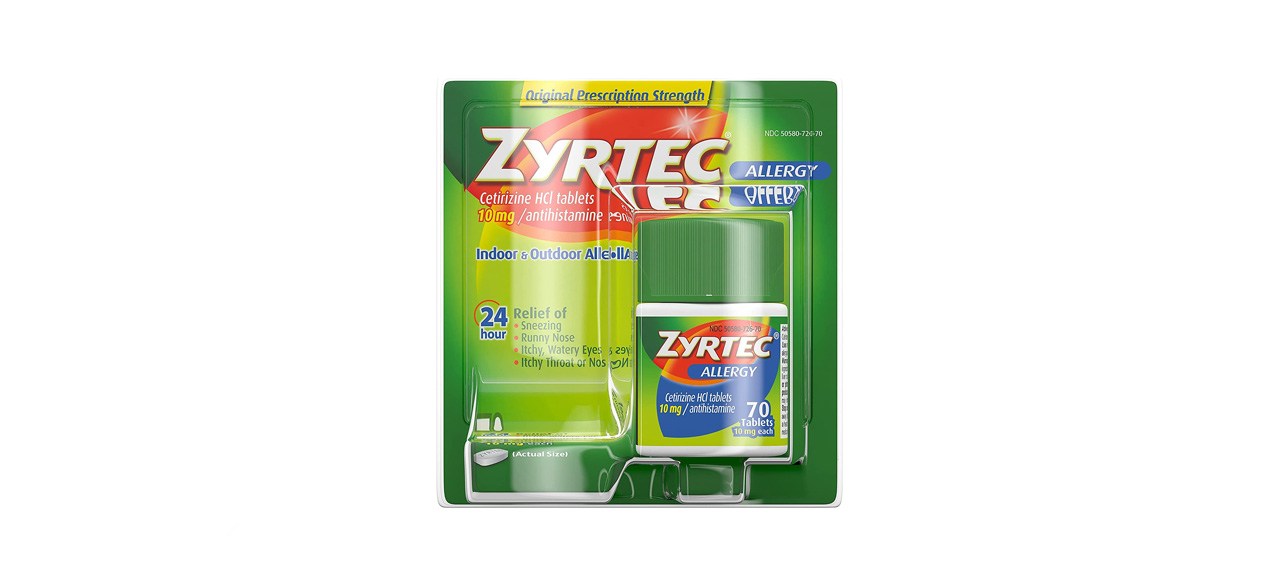 Zyrtec 24-Hour Allergy Relief Tablets
This 70-count bottle of 24-hour allergy relief tablets delivers prescription-strength relief for common allergy symptoms such as runny nose, sneezing and watery eyes. These tablets can be used by children 6 and older.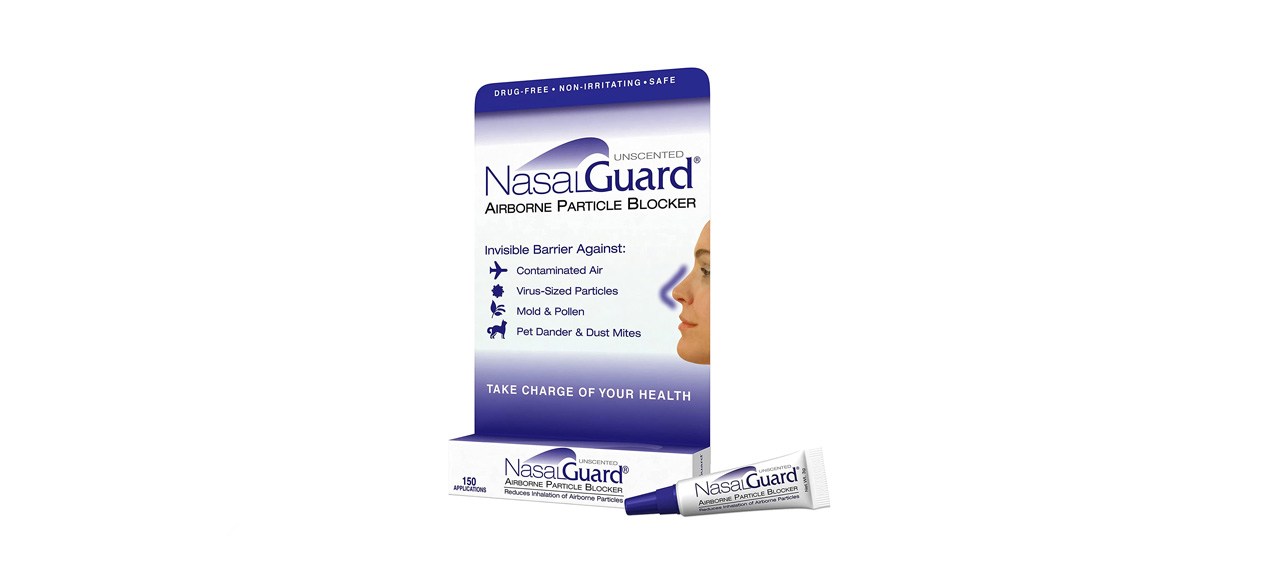 Nasalguard Allergy Relief and Allergen Blocker Nasal Gel
This topical gel provides a barrier against outdoor and indoor allergens. The gel is applied to the nostrils and upper lip to stop allergen triggers.
Sold by Amazon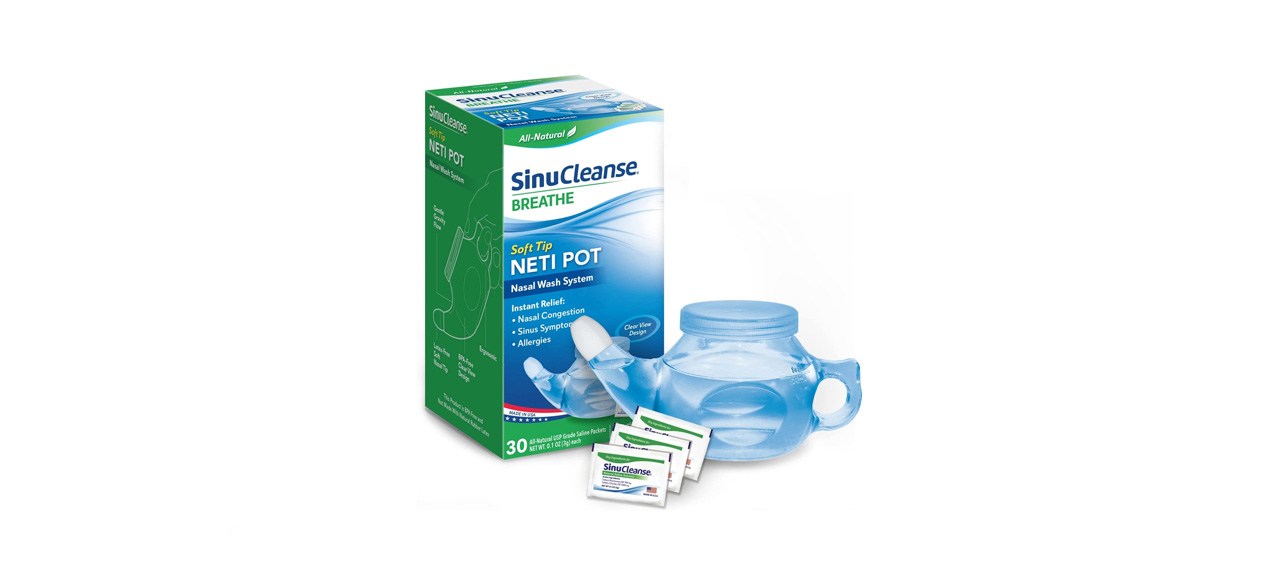 SinuCleanse Soft Tip Neti-Pot Nasal Wash Irrigation System
This nasal irrigation system uses a saline solution to flush out your nasal passages. It comes with a soft tip to provide a comfortable nasal washing experience. This neti pot is bisphenol A-, latex- and preservative-free.
Sold by Amazon
Worth checking out
Want to shop the best products at the best prices? Check out Daily Deals from BestReviews.
Sign up here to receive the BestReviews weekly newsletter for useful advice on new products and noteworthy deals.
Taneia Surles writes for BestReviews. BestReviews has helped millions of consumers simplify their purchasing decisions, saving them time and money.
Copyright 2023 BestReviews, a Nexstar company. All rights reserved.