Written by Charlie Fripp
There's nothing friendlier than a bright smile and a happy face
From a young age, we're taught that brushing our teeth at least twice a day is essential for preventing tooth decay, plaque buildup and giving us a fresh breath. But no matter how great or technologically advanced your toothbrush is, it can't sufficiently get in between all the small spaces in your mouth.
Rinsing with mouthwash is a good start, but any dentist will tell you that flossing is arguably more important than daily brushing. Keeping tooth enamel clean is crucial, but if you don't tackle what's stuck between your teeth, it can have all sorts of health and hygiene implications. If the thought of fiddling with flossing thread puts you off, there are much better options, such as electronic and water flossers.
Shop this article: Phillips Sonicare ProtectiveClean 5300 Rechargeable Toothbrush, Philips Sonicare Power Flosser & Toothbrush 7000 and Oral-B iO Series 5 Electric Toothbrush
The importance of flossing
When you eat, your teeth pulverize anything in their path. While most food matter makes its way down your throat, some small bits and pieces remain behind. These are often stuck in between your teeth and can be effectively removed through brushing. If your teeth are so close together that a toothbrush's bristles can't get in between, trapped particles start to decay, leading to halitosis. That's why it is incredibly important to floss at least once a day.
"Flossing just once a day can have a big impact on your overall oral health," flosser manufacturer Philips says. "It removes plaque buildup and bacteria, getting into the spaces toothbrushes can't reach — or where food is tightly lodged. It's also crucial for keeping your gums healthy, which makes flossing an essential part of your daily routine."
Best gadgets to make your teeth feel great and look clean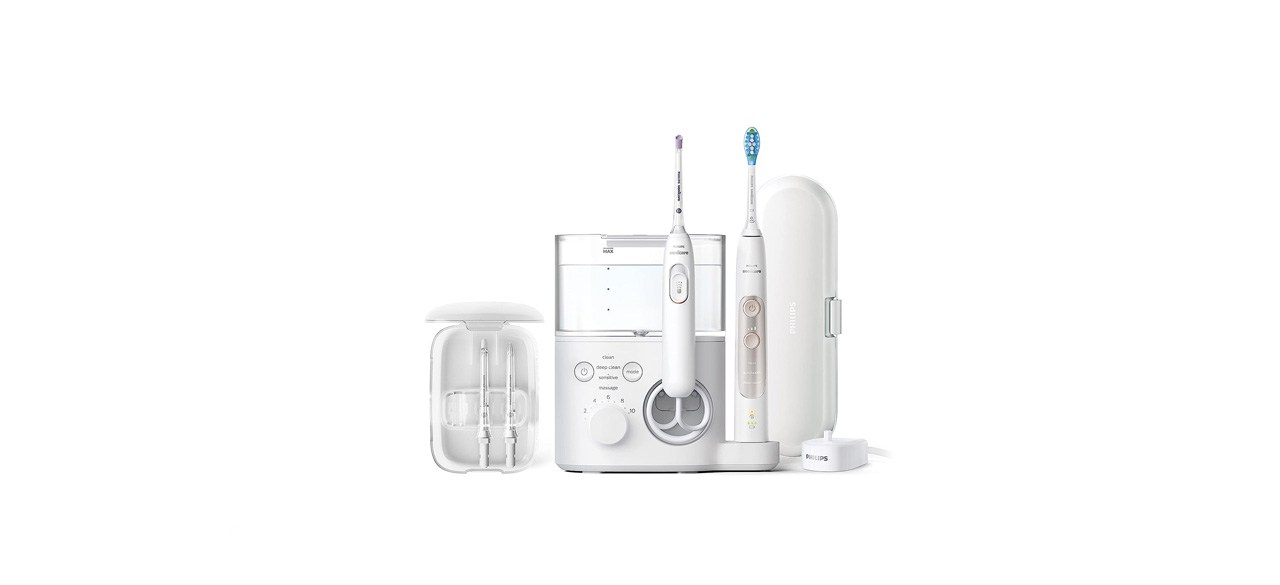 Philips Sonicare Power Flosser & Toothbrush 7000
There are few gadgets that give you a whole-mouth deep clean like this cordless flosser. The set includes the Philips Sonicare Power Flosser and the Philips Toothbrush System 7000. The flosser features a quad-stream tip that jets four streams of water in between your teeth and along the gumline. During testing, we found it easy to use — it cleans extremely well and the charging dock is sturdy.
Sold by Amazon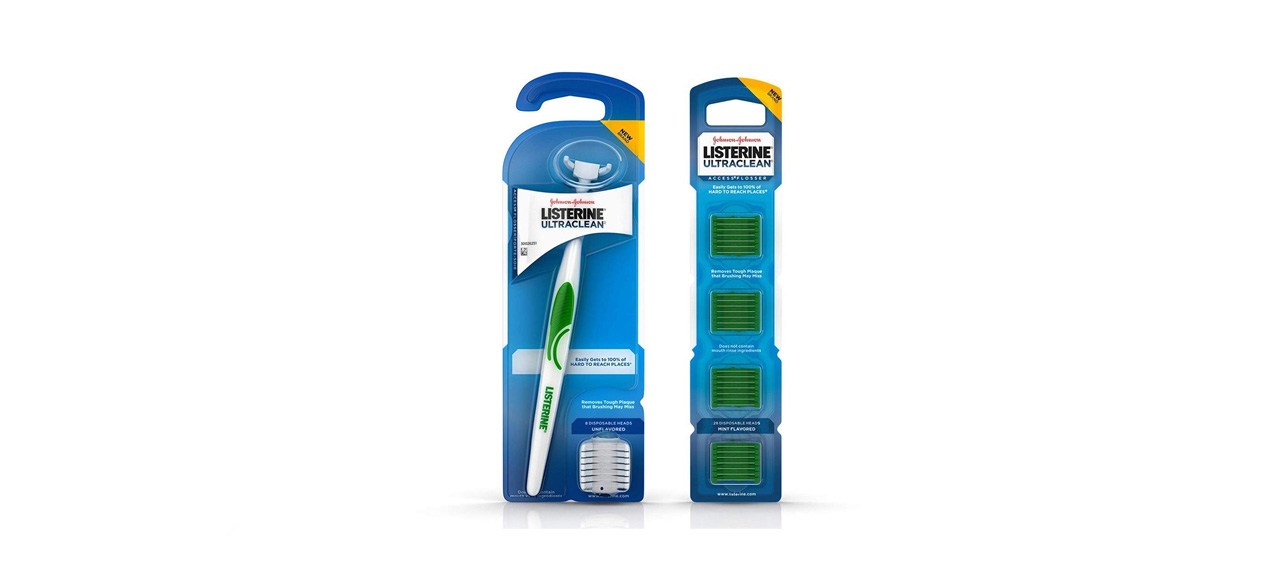 Listerine Ultraclean Access Snap-On Flosser
If you're looking for a low-tech option or something that can keep your teeth clean while traveling, this flosser is a solid choice. It has a comfortable handle and non-slip coating, making it easier for you to reach all the small spaces where food can get stuck. It comes with an additional pack of 28 mint-flavored replacement disposable heads.
Sold by Amazon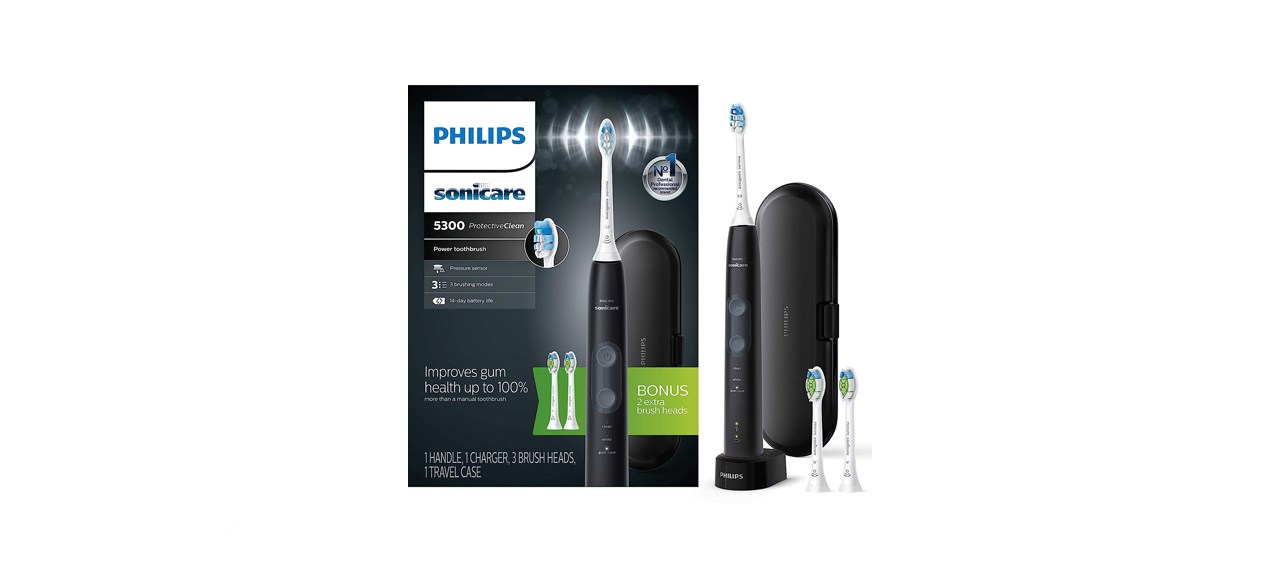 Phillips Sonicare ProtectiveClean 5300 Rechargeable Toothbrush
This cordless toothbrush is one of the best gadgets you can get for a perfectly white smile. It features three cleaning modes, comes with two additional heads and includes a handy carry case. The head has pressure-detection technology, letting you know when you're pushing too hard. During our testing, we found it to be a fantastic entry-level electric toothbrush, and the battery lasted about two weeks.
Sold by Amazon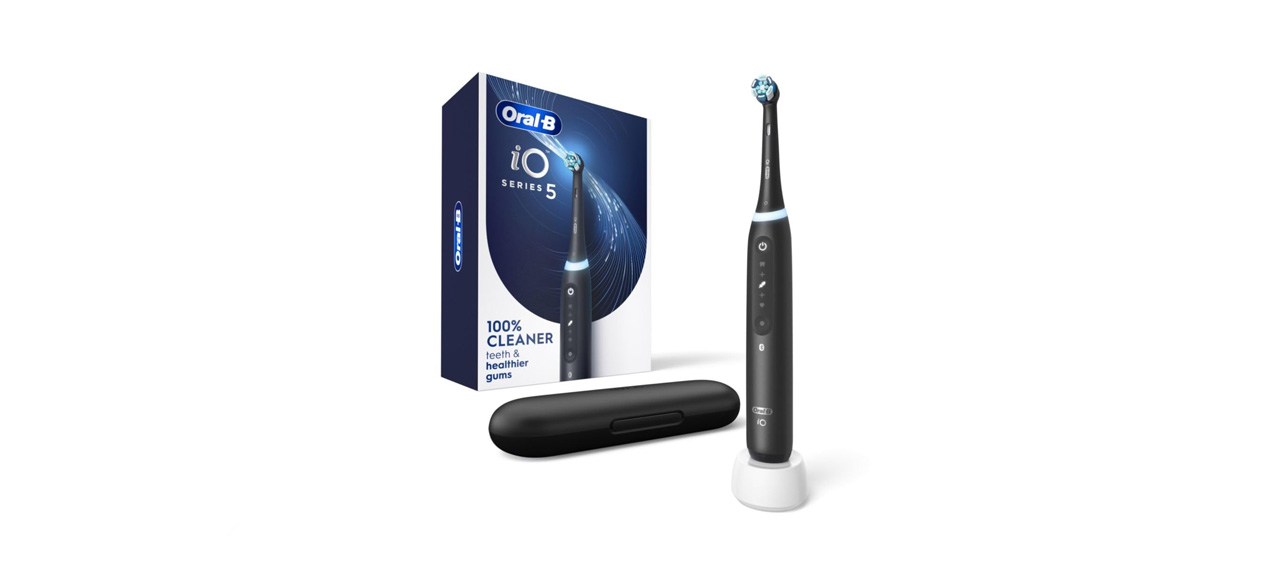 Oral-B iO Series 5 Electric Toothbrush
This electric toothbrush might be one of the more affordable oral gadgets, but it gets the job done easily. It includes an additional brush head, a charging station and a handy carry case. It has five brushing modes, two suitable for people with sensitive teeth or gums. The toothbrush has a pressure indicator and a two-minute timer. During testing, we found that it cleaned much better than a traditional toothbrush, and the AI that helps with tooth coverage is amazing.
Sold by Amazon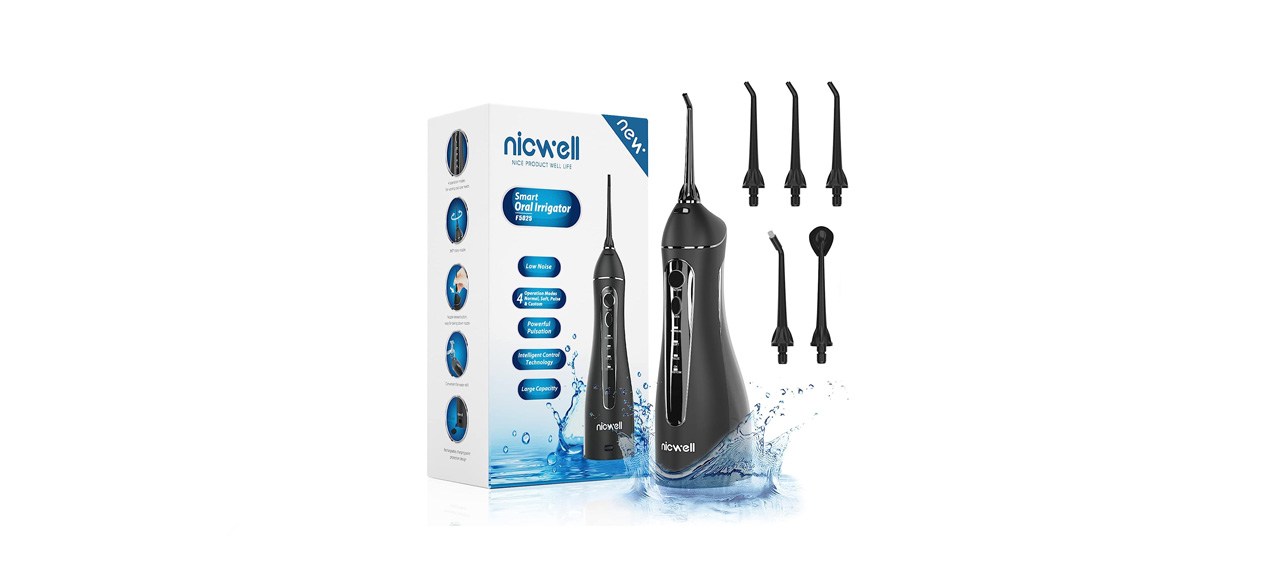 Nicwell Smart Oral Irrigator Flosser
Looking for an affordable water flosser with few bells and whistles? Then this water flosser from Nicwell is an excellent choice. It's bulkier than others, but it produces up to 1,800 high-pressure water pulses per minute from the 6.7-ounce reservoir. It recharges with an included USB cable and comes with three standard nozzles, an orthodontic jet and a tongue scraper.
Sold by Amazon
Want to shop the best products at the best prices? Check out Daily Deals from BestReviews.
Sign up here to receive the BestReviews weekly newsletter for useful advice on new products and noteworthy deals.
BestReviews has helped millions of consumers simplify their purchasing decisions, saving them time and money.
Copyright 2023 BestReviews, a Nexstar company. All rights reserved.