This is an archived article and the information in the article may be outdated. Please look at the time stamp on the story to see when it was last updated.
Gas logs are an ideal way to keep your fireplace looking winter-ready throughout the year. However, you don't need to buy a cord of wood or Duraflame whenever you want or need a cozy fire.
Gas logs are an easy and cost-efficient way to fill your needs, whatever they may be. However, that doesn't mean that you should go and buy the first one that you see on sale. Whether you're looking for a stackable set of vented gas logs or a placeable set that looks great with or without flames, knowing these five tips will help with your search.
In this article: Peterson Real Fyre 18-inch Live Oak Gas Log Set, Peterson Real Fyre 24-inch Live Oak Log Set and Uniflasy Vented Fireplace Logs Set Ceramic White Birch.
Figure out if you need vented or vent-free logs
Gas logs are for very specific situations and setups, so don't forget to buy the ones that fit your fireplace's needs.
Vented logs let buyers receive the aesthetic relaxation of a fireplace without excessive heat. While these ones emit some heat, they're hardly ideal for anything but the smallest room. Furthermore, they require a specific chimney or venting system.
Ventless logs, on the other hand, are built to heat the room with some caveats. They burn less fuel and produce less pollution than their counterparts. However, they produce an odor and more moisture and are also banned in many locales due to their function.
Determine if you need natural gas or propane gas logs
Gas logs come in two combustive types: natural gas and propane. Natural gas logs are lighter, cheaper and great for fireplaces equipped with natural gas lines. However, those who do not have the natural setup must put one in, and some areas may not provide this service.
Liquid propane, on the other hand, is more flexible and versatile, especially in outdoor areas. It burns hotter and works alongside natural gas lines and appliances. They're ideal for places where natural gases aren't available.
Keep it real
Not all gas logs look alike. While some have a matte wooden aesthetic that looks real unless you touch it or get close, others have an artificial ceramic look that looks less like a log and more like an oversized piece from a holiday decoration. Look at pictures and check reviews to make sure you are getting one that passes the eye test.
Remember that a flame looks different when it's burning. A rugged finish that's not too smooth or glossy helps keep this aesthetic alive.
Double-check your materials
Always make sure you get gas logs from reliable retailers. Seeing as a gas log regulates heat and works with flames, knowing what materials and chemicals prevent unwanted odors and possible reactions is crucial.
A good gas log provides easy access to safety information in the box and online. Be sure to check the seller and brand so you can make sure that you're getting one that is up to code, is safe to use and looks real in your fireplace.
Match the fireplace and room's aesthetic
Of course, your fire isn't always on and an empty fireplace doesn't turn heads. However, you can make the gas logs part of your living room's overall look by choosing a gas log that fits the color scheme and overall theme of your space.
For instance, white birch logs accent a brightly-lit room with light walls, while a colorful room might require an artist's or painter's eye to complete the cohesive look.
Best gas logs and accessories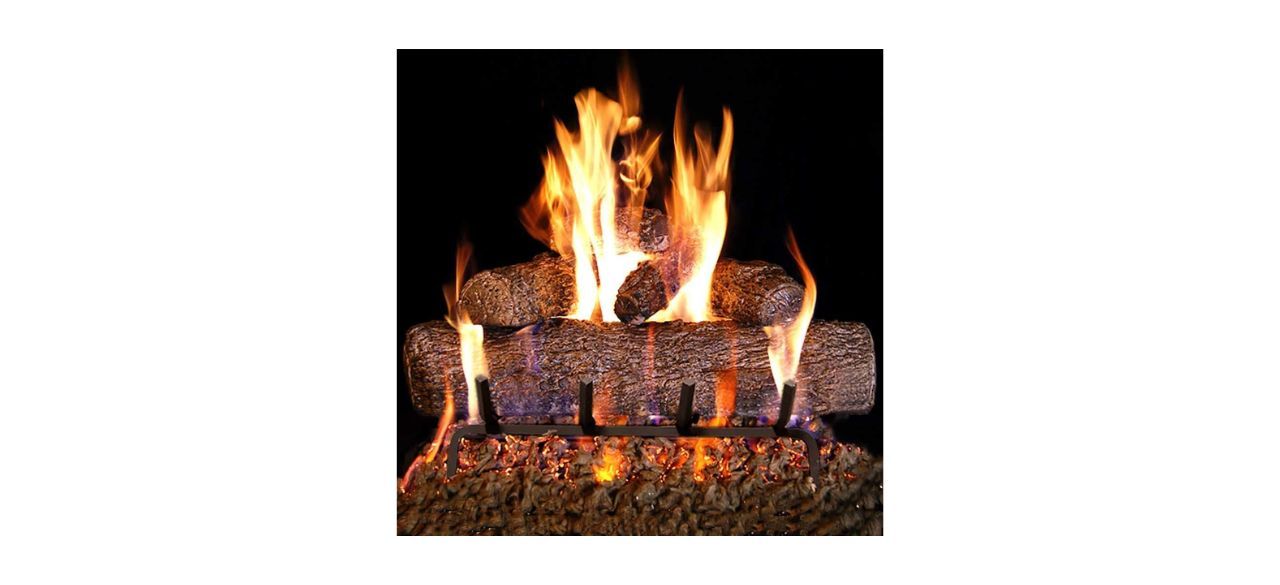 Peterson Real Fyre 18-Inch Live Oak Gas Log Set
These vented, natural gas-powered Real Fyre logs look like natural oak and are designed specifically for indoor use. The flexible gas line connection kit hooks up to your fireplace when applicable.
Sold by Amazon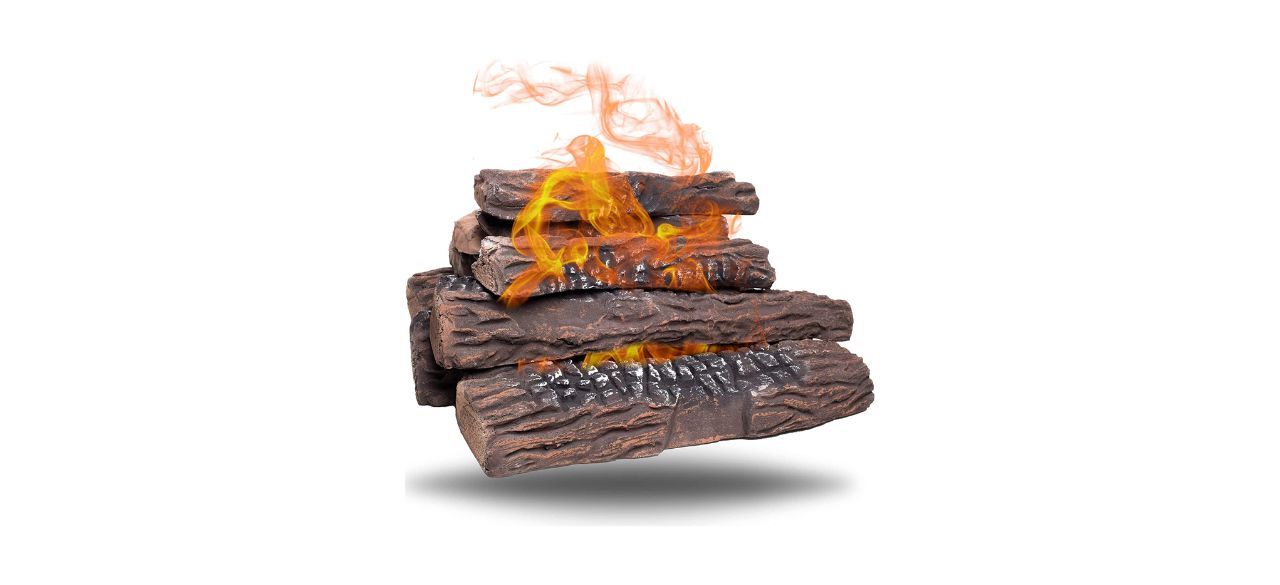 Natural Glo Large Gas Fireplace Logs, 10-pack
These versatile logs work indoors and outdoors, depending on your setup. There may be more realistic options on the market, but the versatility makes them great for people who see more than one use.
Sold by Amazon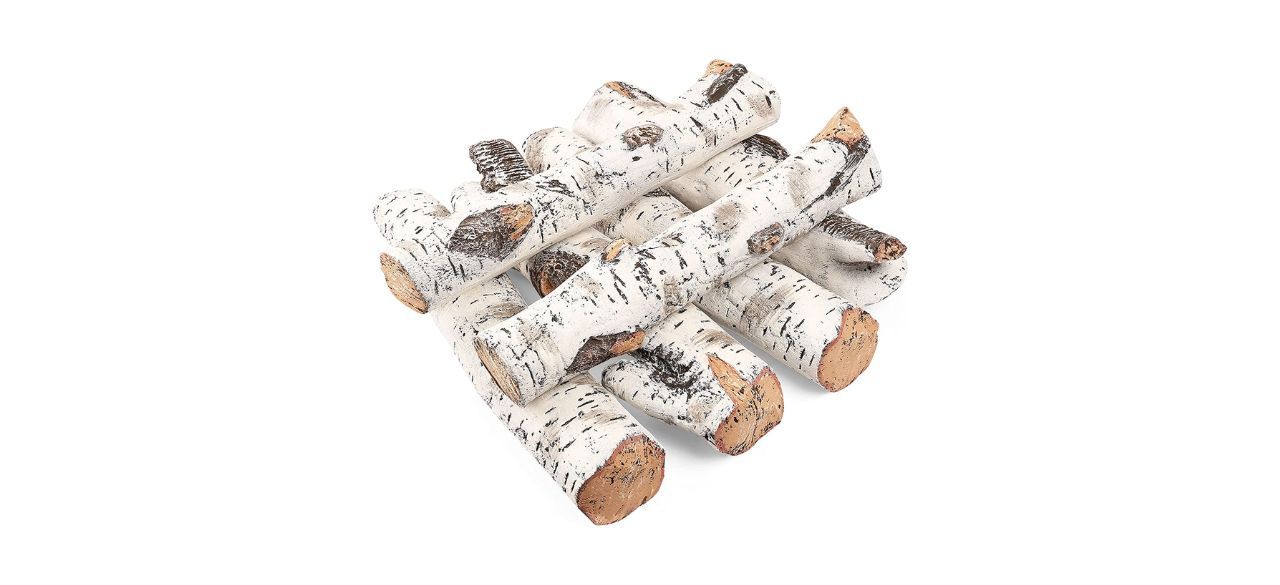 Uniflasy Vented Fireplace Logs Set Ceramic White Birch
It's hard not to love these highly realistic ceramic white birch inserts. You get six rugged logs in a pack, and each one has a unique shape. They work indoors and outdoors and with natural gas and propane alike.
Sold by Amazon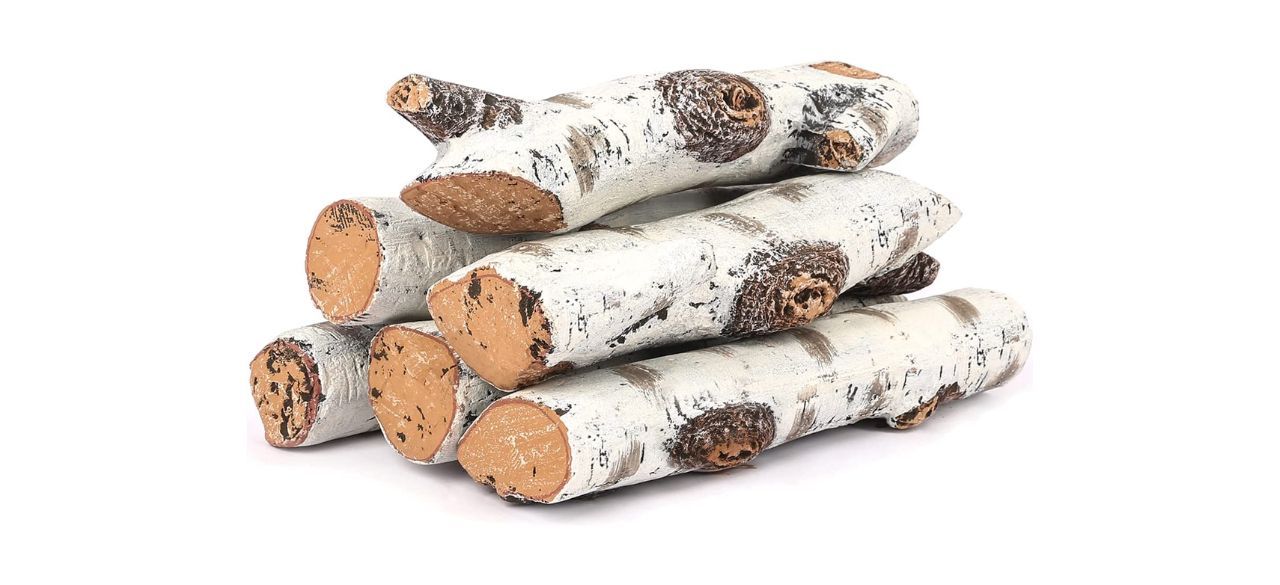 Hisencn Gas Fireplace Logs Set Ceramic White Birch Log
These ceramic white birch logs work for most fireplace designs and feature a realistic finish complete with accents and believable "flaws." They're clean and safe to use indoors.
Sold by Amazon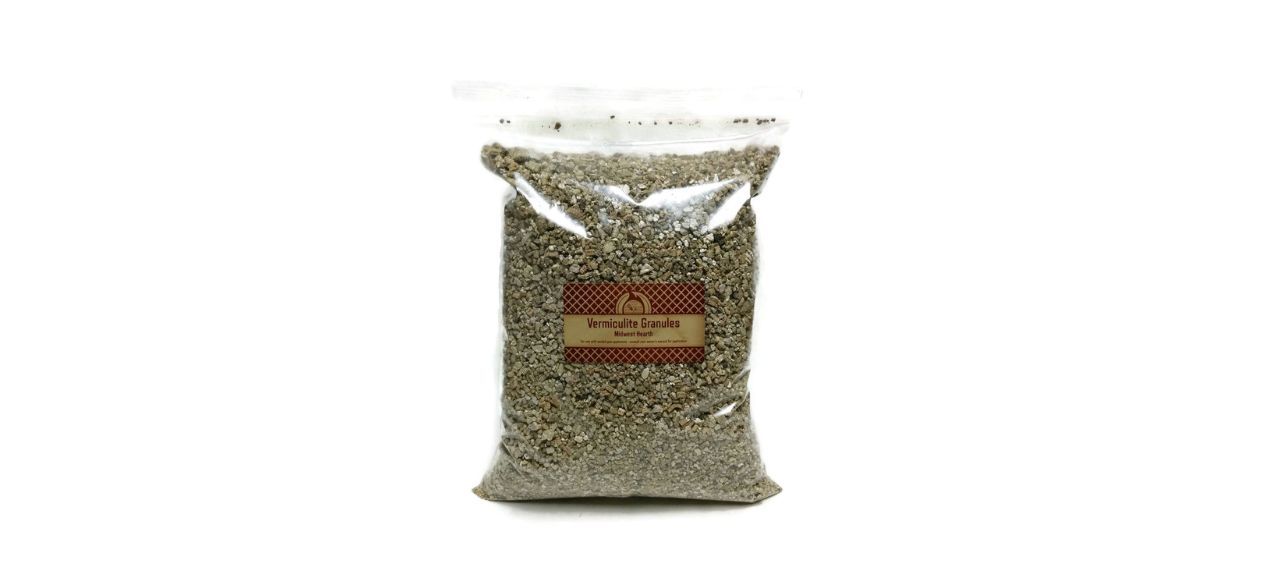 Midwest Hearth Vermiculite Granules for Gas Logs, 12-ounce Bag
Do you miss the glow of a normal fire but want the convenience of a propane log? These granules help spread gas in your burner pan and add sparkle and shine throughout the burn.
Sold by Amazon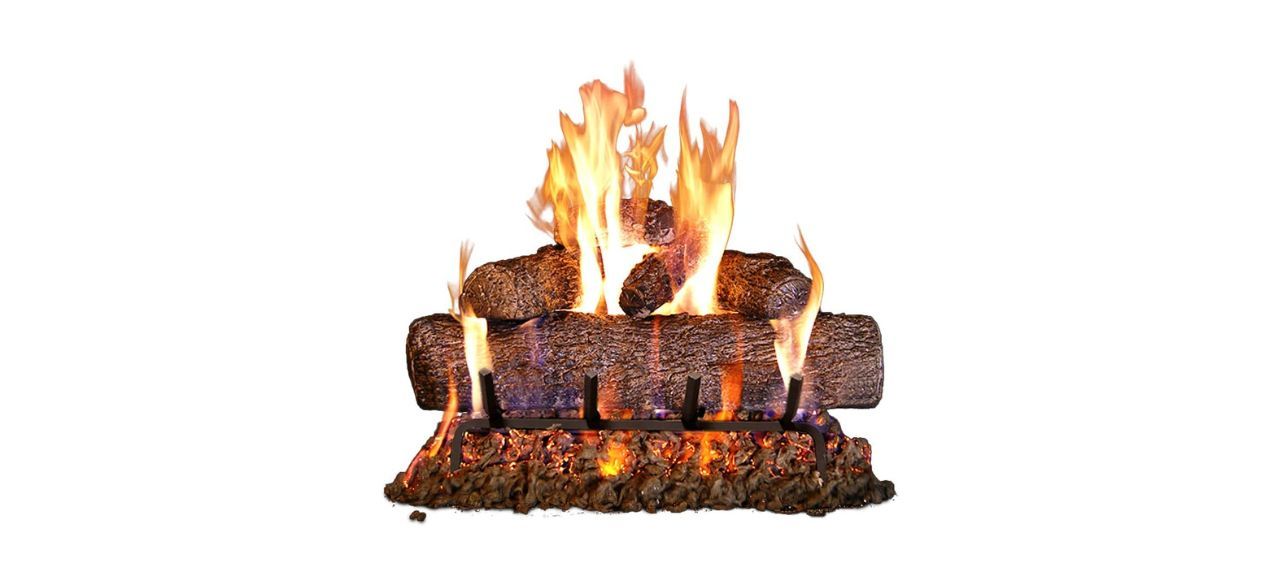 Peterson Real Fyre 24-Inch Live Oak Log Set
This is an outstanding, comprehensive set of heavy-duty natural gas logs. Every piece looks like it came straight from a tree and is reinforced by steel inside.
Sold by Amazon
Want to shop the best products at the best prices? Check out Daily Deals from BestReviews.
Sign up here to receive the BestReviews weekly newsletter for useful advice on new products and noteworthy deals.
Bradley Geiser writes for BestReviews. BestReviews has helped millions of consumers simplify their purchasing decisions, saving them time and money.
Copyright 2023 BestReviews, a Nexstar company. All rights reserved.