This is an archived article and the information in the article may be outdated. Please look at the time stamp on the story to see when it was last updated.
Spruce up your cat and dog at home with these 12 grooming products
Regular grooming is not only helpful in keeping your pet looking dapper, but it's actually necessary for maintaining your furry friend's health, including ear care and oral care. With their de-shedding treatments and professional training, nothing can completely replace a visit to an experienced groomer. However, with the right tools and practice, anyone can keep their pet clean and healthy without leaving the house.
Plus, your pets are sure to love the bonding time, even if your feline friend doesn't quite show their appreciation. So, check out these 12 grooming products to spruce up your cat or dog at home.
The importance of grooming your pet
While people often get their hair or nails done to improve their appearance or feel better, grooming a pet is actually akin to a doctor's appointment. The ASPCA says, "Grooming is as important as bringing your pet to the vet for regular checkups" for a variety of reasons. Grooming is essential for cats and dogs prone to matting hair, as matts could cause skin irritation. If matted hair traps feces or fleas, it could also lead to infection.
Regular nail trims are also crucial in grooming to keep your pet healthy. Uncut nails can break off, bleed and cause an infection. Nails that aren't adequately trimmed may also cause joint pain if pets are forced to walk with misaligned pads. In addition, grooming is essential for detecting early problems that may be obscured by hair, such as bumps or open wounds.
Steps for grooming your pet like a pro
Organizing your tools and workspace: No one wants a wet dog to run and shake around the house while searching for a towel. Before grooming, ensure you have a workspace prepped with all the necessary tools, such as a grooming rake or pet shampoo.
Brushing and trimming: It's more difficult to brush out matts when wet, and the shampoo may not clean as deeply if your cat or dog's fur isn't properly brushed. You can also take this step to trim or shave any matted areas.
Bathing: For cats that don't tolerate being wet, opt for a waterless shampoo. For cats and dogs that enjoy the water, covering their ears may help them feel more comfortable and keep the inside of their ears from getting wet.
Nail trimming: Nail trimmers are available in guillotine style, scissors or electric file. Start with a small amount and slowly cut more if needed. Don't get too close to the quick or the soft part of the nail, which is where the blood vessels are located.
Oral care: Both cats and dogs are susceptible to a host of oral issues, including tooth loss, gingivitis and tartar. Use a pet toothbrush and pet toothpaste. Never use human toothpaste.
12 best grooming products for cats at dogs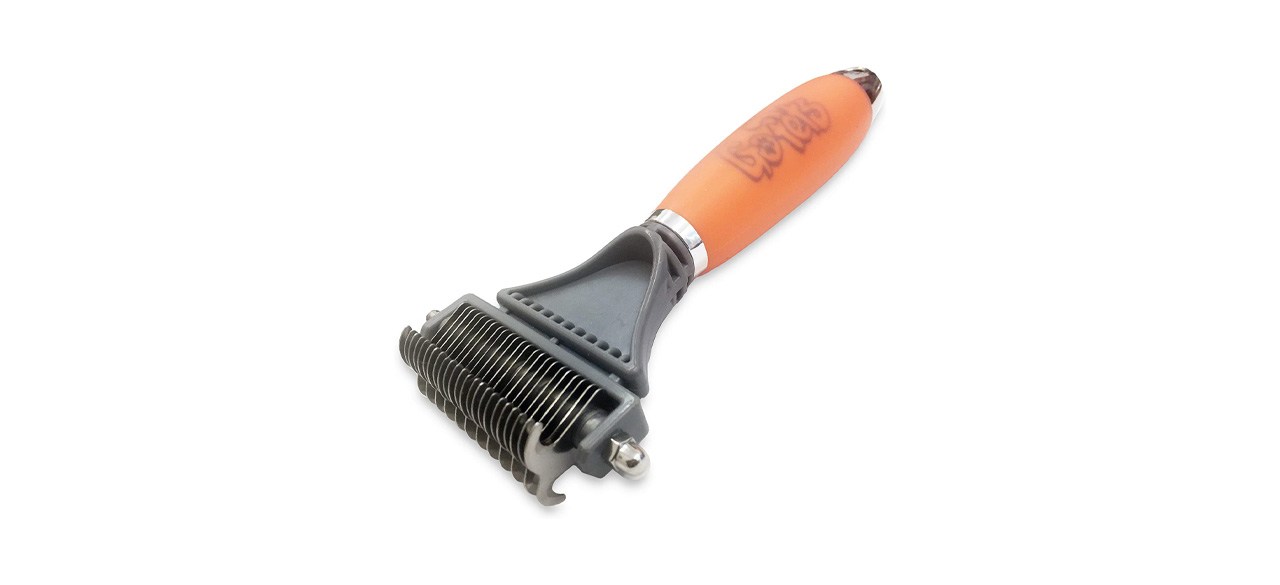 GoPets Dematting Comb With 2-Sided Professional Grooming Rake
Effortlessly clear matts and tangles with this two-sided grooming rake. The lower density side is ideal for stubborn matts, while the higher density side is an undercoat rake and detangler to control shedding. Don't worry about hurting your furry friend since the teeth have dull, rounded edges. Sold by Amazon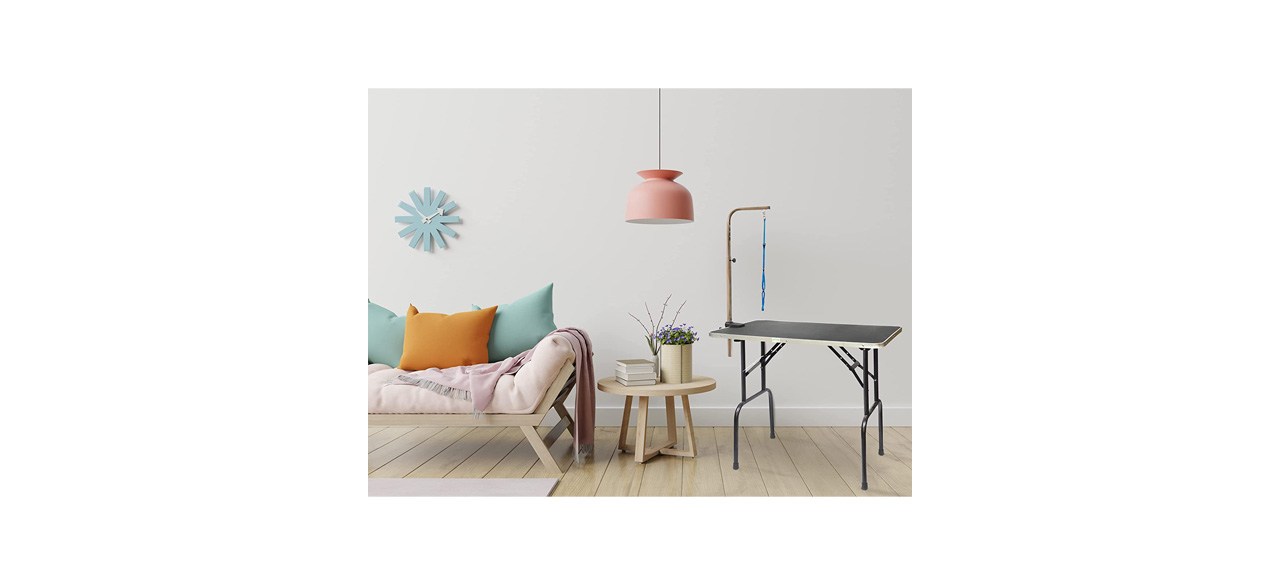 Go Pet Club Pet Dog Grooming Table With Arm
Consider a grooming table for a professional experience that keeps your pet from running around the house. The rubber-capped feet keep the table from slipping, and the goal-post-style legs allow for convenient storage. Plus, the grooming arm is adjustable to fit all pet sizes. Sold by Amazon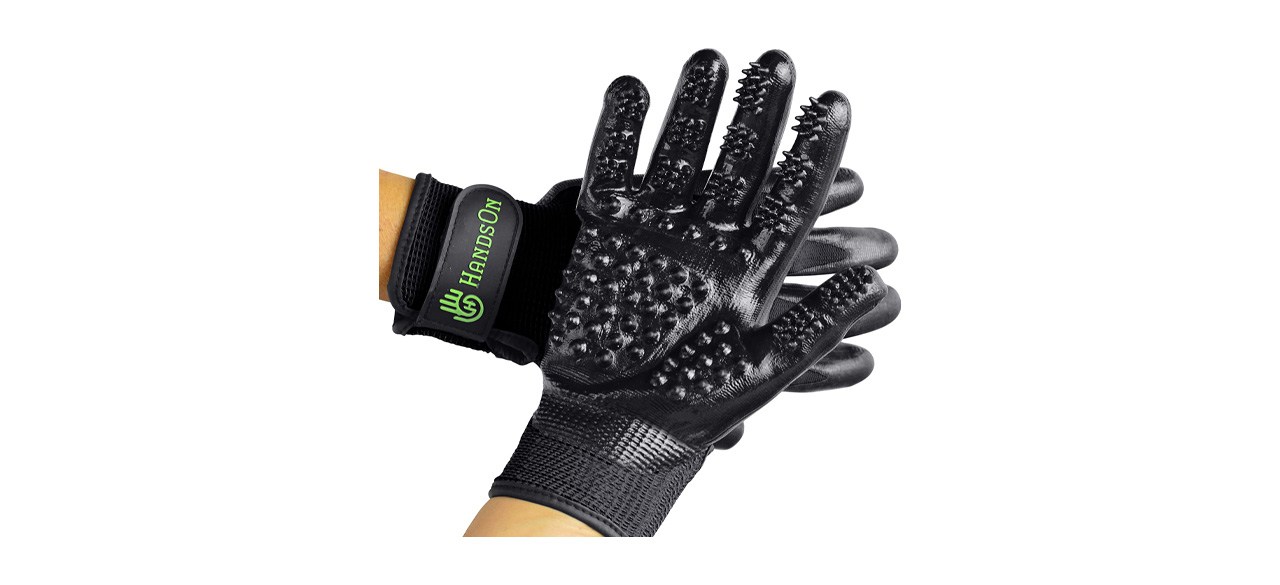 For dogs, cats, horses and more pets, ditch the traditional grooming brush and opt for this grooming glove. It's perfect for de-shedding, scrubbing during a bath or gently massaging pets with gentle nodules. Sold by Amazon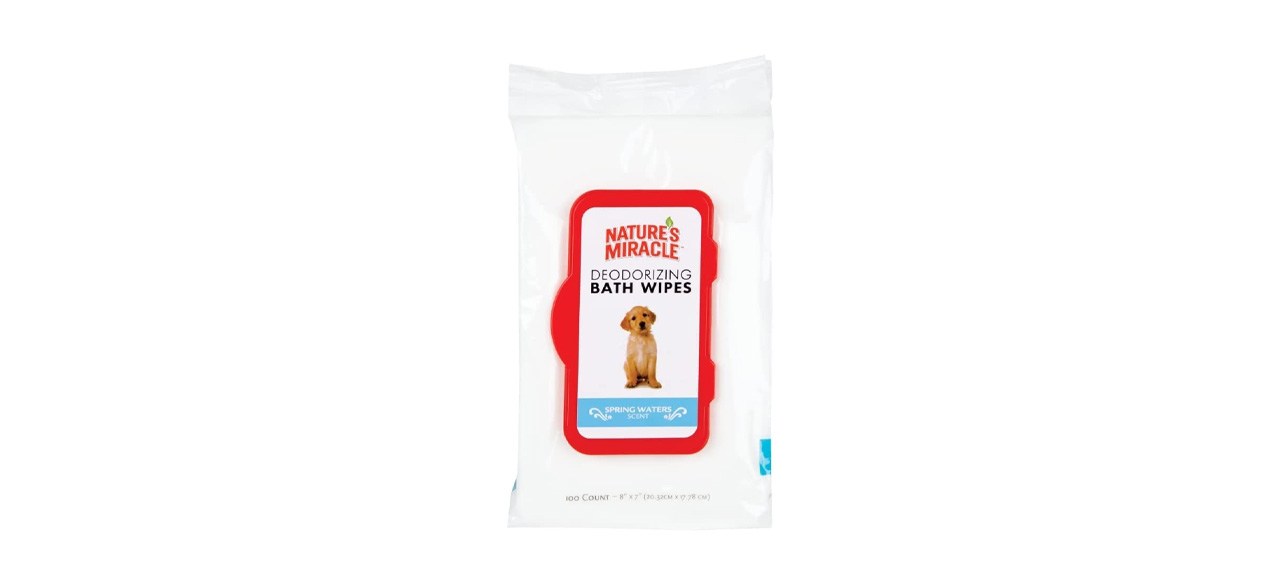 Nature's Miracle Deodorizing Bath Wipes
These bath wipes are ideal for tough dirt patches or pets who don't like water. They're alcohol-free and safe to use every day. Sold by Amazon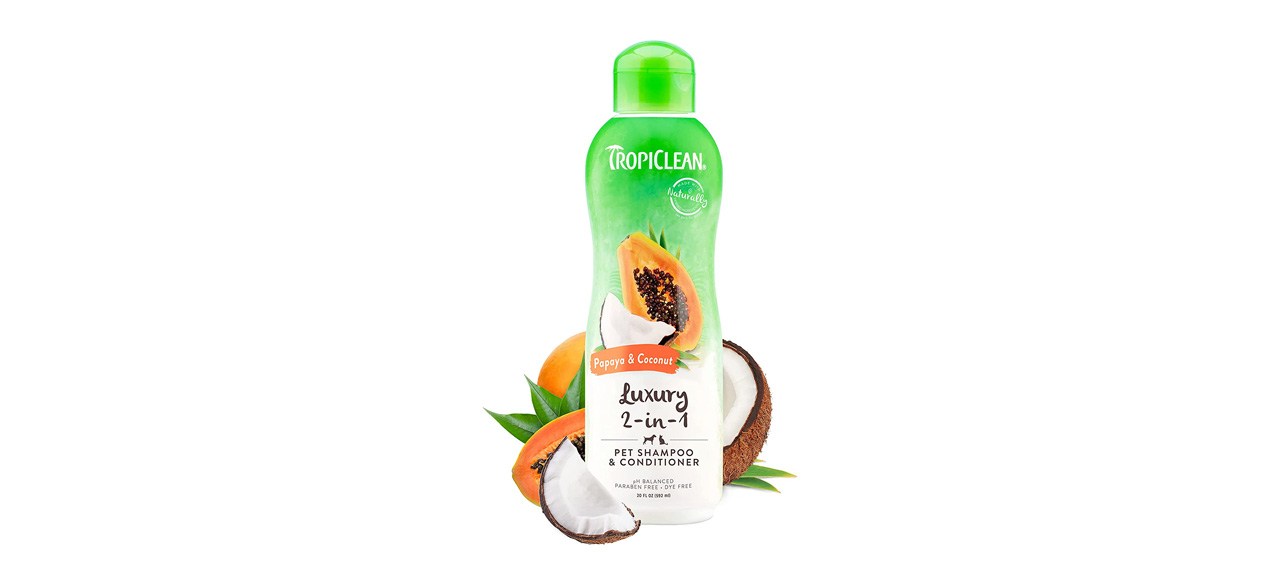 Tropiclean Papaya and Coconut Luxury 2-in-1 Pet Shampoo And Conditioner
This two-in-one shampoo removes dirt and debris from hair, while also conditioning the coat to remove tangles. Since it's soap-free, it's gentle enough for most pets and won't wash away topical treatments. Sold by Amazon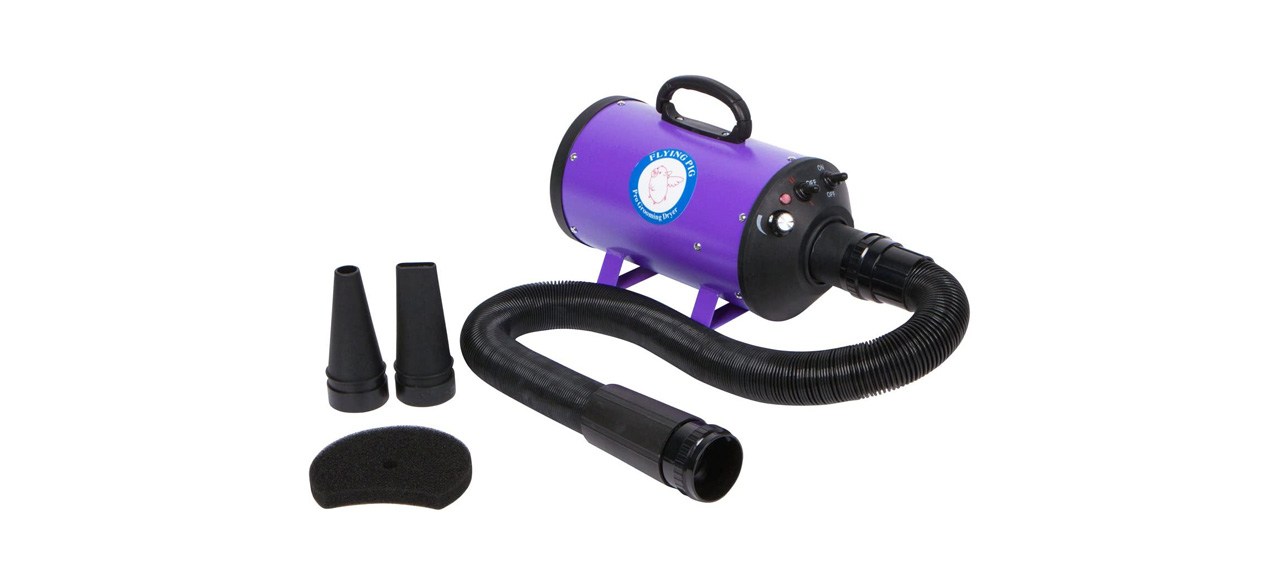 Flying Pig High-Velocity Dog Pet Grooming Dryer With Heater
Don't worry about your living room smelling like a damp dog, thanks to this pet dryer. Choose between low or high settings that run from 81 to 160 degrees. It also comes with a 10-foot flexible hose and two types of nozzles to reach all the nooks and crannies. Sold by Amazon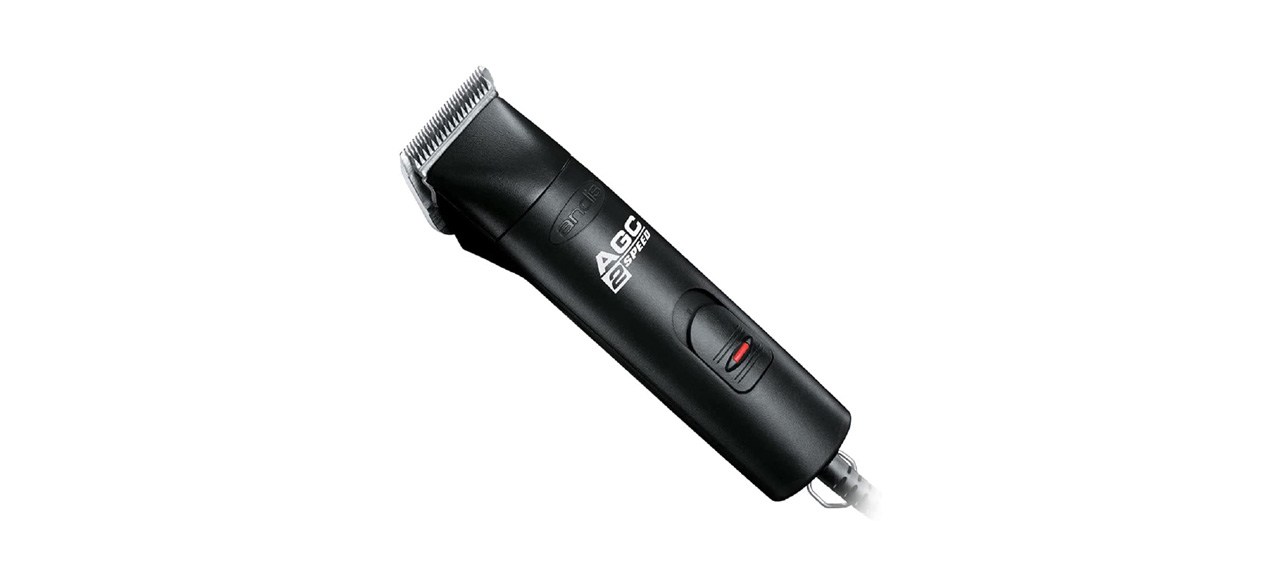 Andis 22340 ProClip 2-Speed Pet Clippers
Trim even the thickest animal hair with these pet clippers. Since it doesn't make a lot of noise while operating, pets won't get spooked by the sound. The detachable blade also changes out quickly. Sold by Amazon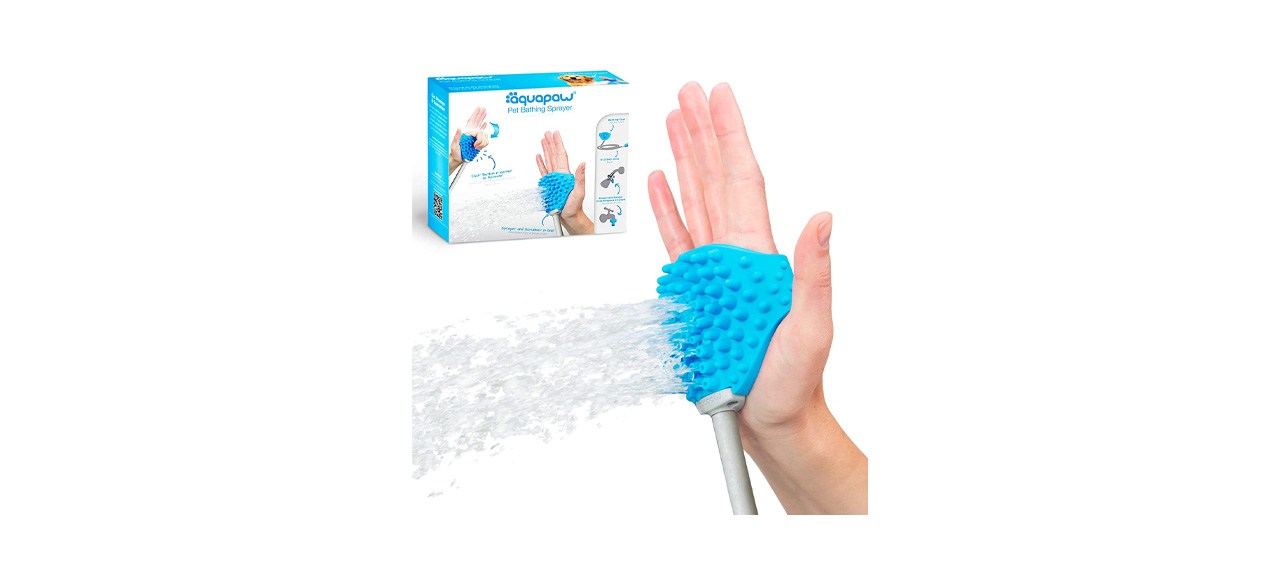 Aquapaw Pet Bath Sprayer and Scrubber Tool In One
This two-in-one grooming tool allows you to scrub and rinse your pet simultaneously, eliminating awkwardly pouring water with one hand while scrubbing with the other. With the on-off button located in your palm, it's effortless to control. Sold by Amazon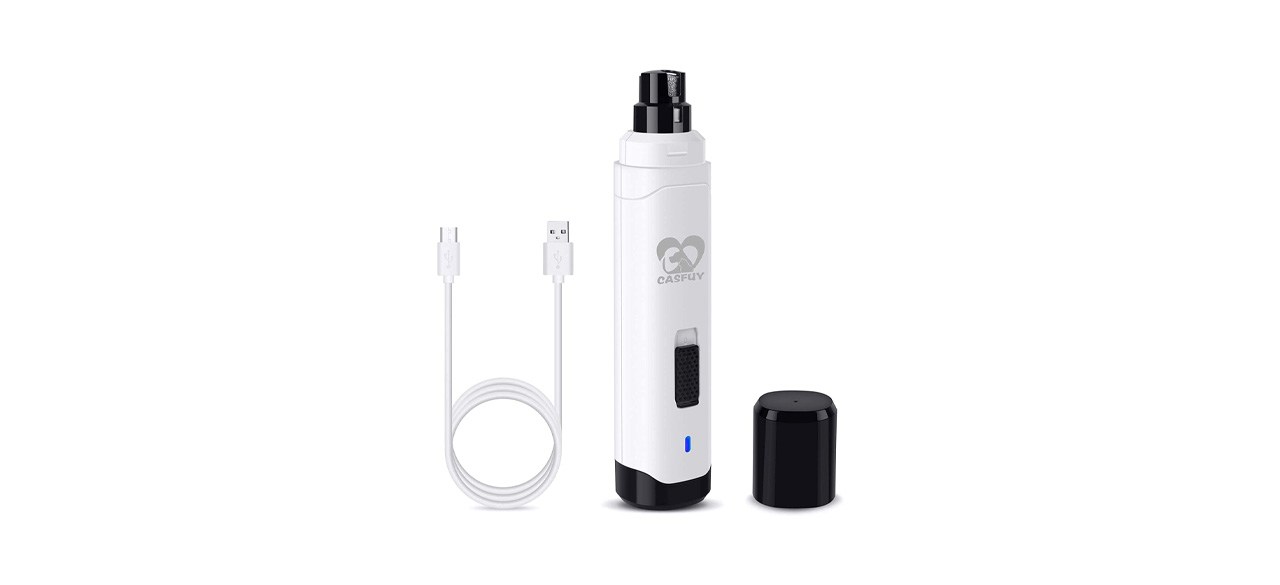 Casfuy Dog and Cat Nail Grinder
The advanced diamond drum bit grinder offers a safe and comfortable option for trimming pet nails. It features three ports and two speeds to suit small, medium and large animals with unique nail hardness. Sold by Amazon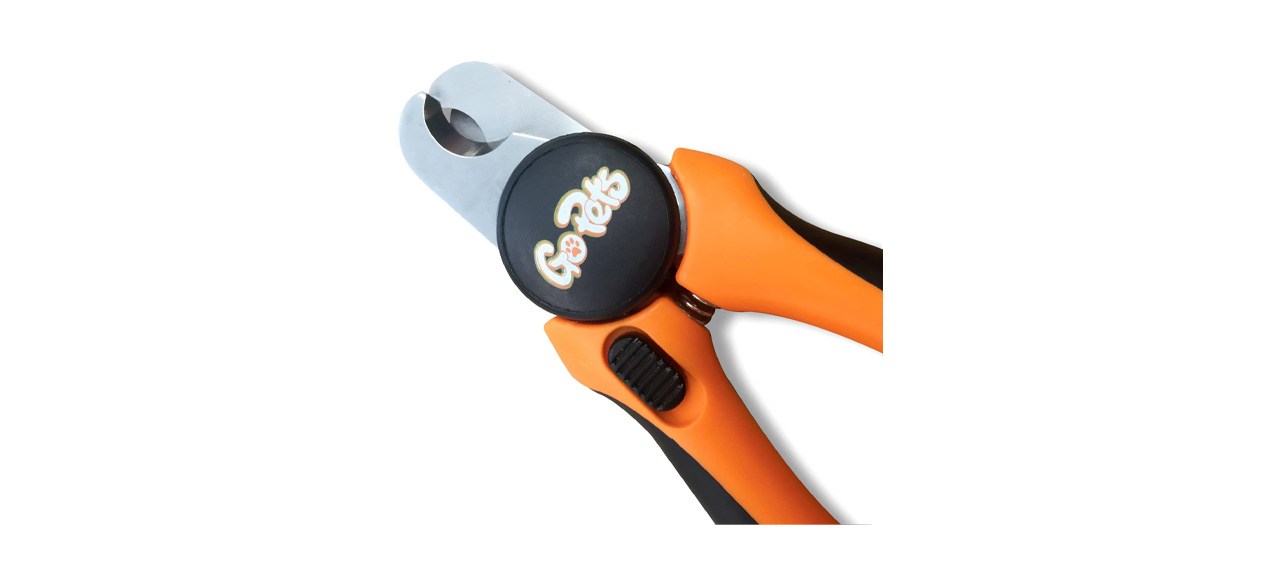 GoPets Pet Nail Clipper for Large Dogs and Cats
These professional quality nail clippers are ideal for cats or dogs and are designed to stay sharp for years. The quick sensor safety guard also prevents overcutting to reduce the risk of injury to your pets. Sold by Amazon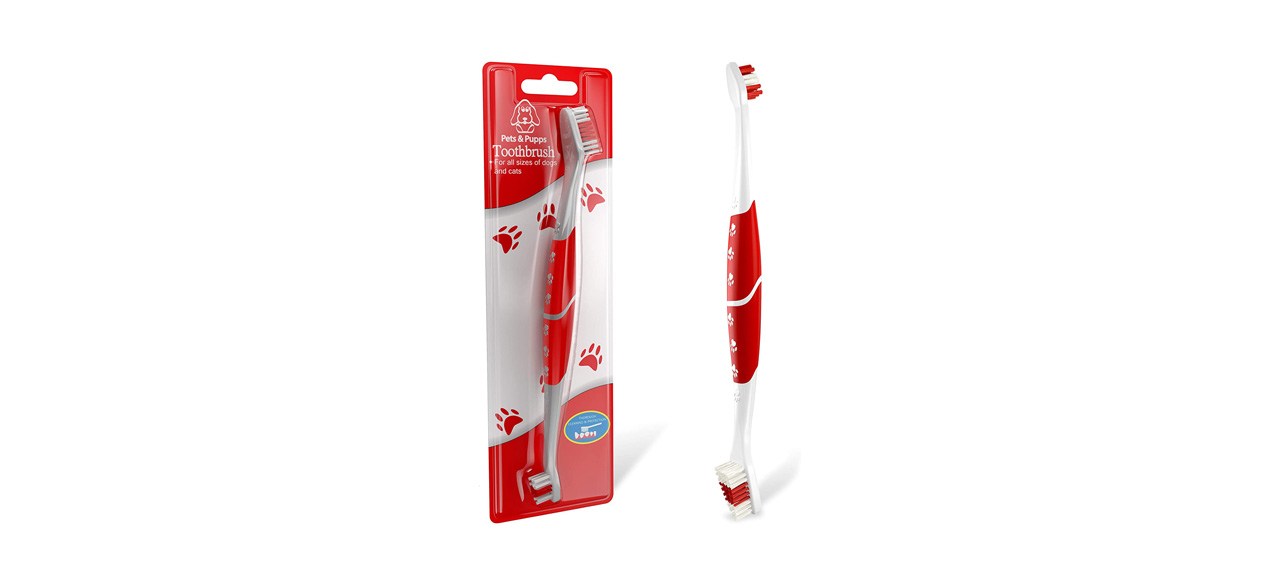 Pets & Pupps Toothbrush for Dogs And Cats
Remove plaque from your pet's teeth and promote healthy gums with this dual-sided toothbrush that accommodates pets of all sizes. The non-slip, easy-grip handle makes it simple to brush hard-to-reach areas. Sold by Amazon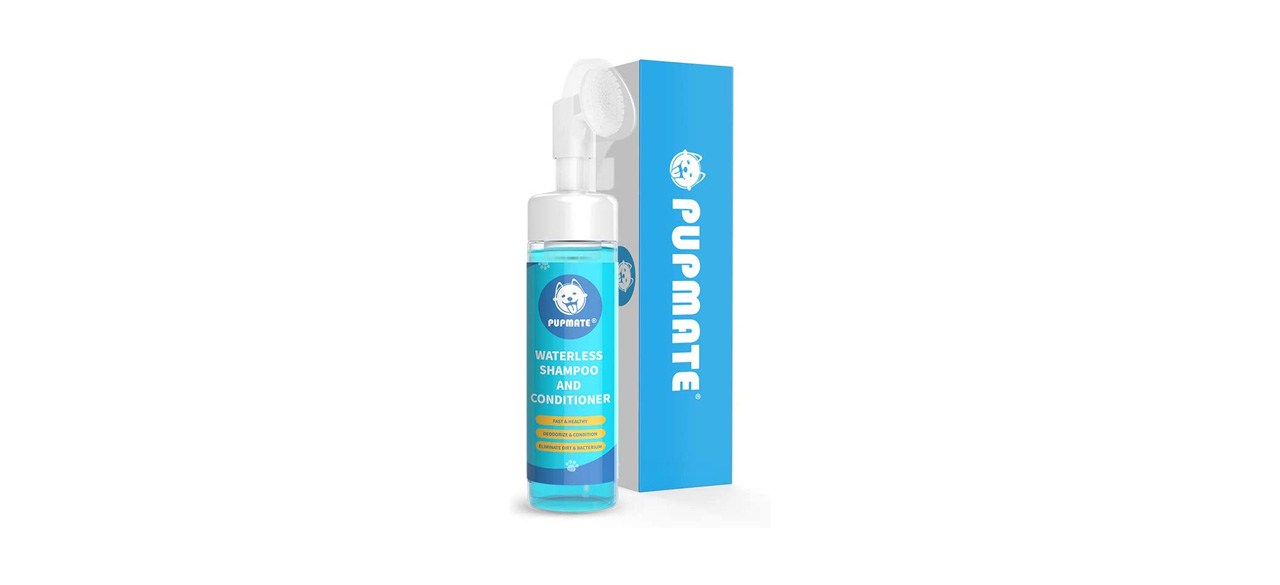 Keep your furry friends' paws clean with this no-rinse waterless foam cleaner. It features a detachable silicone brush that's gentle on paws while removing dirt and odor. Sold by Amazon
Want to shop the best products at the best prices? Check out Daily Deals from BestReviews.
Sign up here to receive the BestReviews weekly newsletter for useful advice on new products and noteworthy deals.
Bre Richey writes for BestReviews. BestReviews has helped millions of consumers simplify their purchasing decisions, saving them time and money.
Copyright 2023 BestReviews, a Nexstar company. All rights reserved.