This is an archived article and the information in the article may be outdated. Please look at the time stamp on the story to see when it was last updated.
Exercise is crucial to both your physical and mental health
IN THIS ARTICLE:
Besides all the physical and mood-enhancing benefits offered by working out, a recent article on NewsNation reported that "People who regularly exercise reduce their Alzheimer's risk by 50%." While it might be challenging to force yourself to stay active throughout the gloomy winter months, now that spring has arrived, going outside is much more appealing. And, if you are serious about taking control of your health, you can purchase just a few simple items to turn your backyard into a highly effective outdoor gym.
Benefits of exercising outdoors
While there are many benefits to exercising, such as managing your weight, reducing your health risks, increasing strength, improving your ability to perform daily tasks and extending your lifespan, taking your exercise routine outside is even better. According to the Centers for Disease Control and Prevention, "Spending time outdoors can improve overall health and wellness." It can also reduce stress and promote better mental well-being. Sunlight stimulates the production of vitamin D, which strengthens your bones and can help protect you from developing osteoporosis.
Primary risk of exercising outdoors
Just like nearly everything else in life, you can't have the good without the bad. The one downside to exercising outside is it increases your exposure to damaging UV rays. Luckily, you can easily solve this problem by applying a sweat-resistant broad-spectrum sunscreen that has an SPF of at least 30.
Type of equipment you need in your outdoor gym
You can categorize exercises in several ways. The overall goals, however, always remain the same. You want to keep your body functioning to its fullest capacity so you can accomplish everyday tasks without struggle and live your best life. You can achieve this by focusing on three distinct areas. First, you need cardio exercises to build up your endurance to work out without risk. Second, you must add resistance training to build up your muscles so you are strong enough to perform everyday activities with ease. Third, you need to work on your range of motion so you are not limited in the type of exercises you can perform.
The ideal backyard gym — or any gym, for that matter — will include gear that lets you work on all three goals. Kettlebells, for instance, are an excellent option because they offer resistance, give you an intense cardio workout and help you maintain your full range of motion. And they are best used in an open space, such as your backyard.
When assembling your outdoor gear, keep all three of these three elements in mind to build the best backyard gym possible.
Best products to build an outdoor gym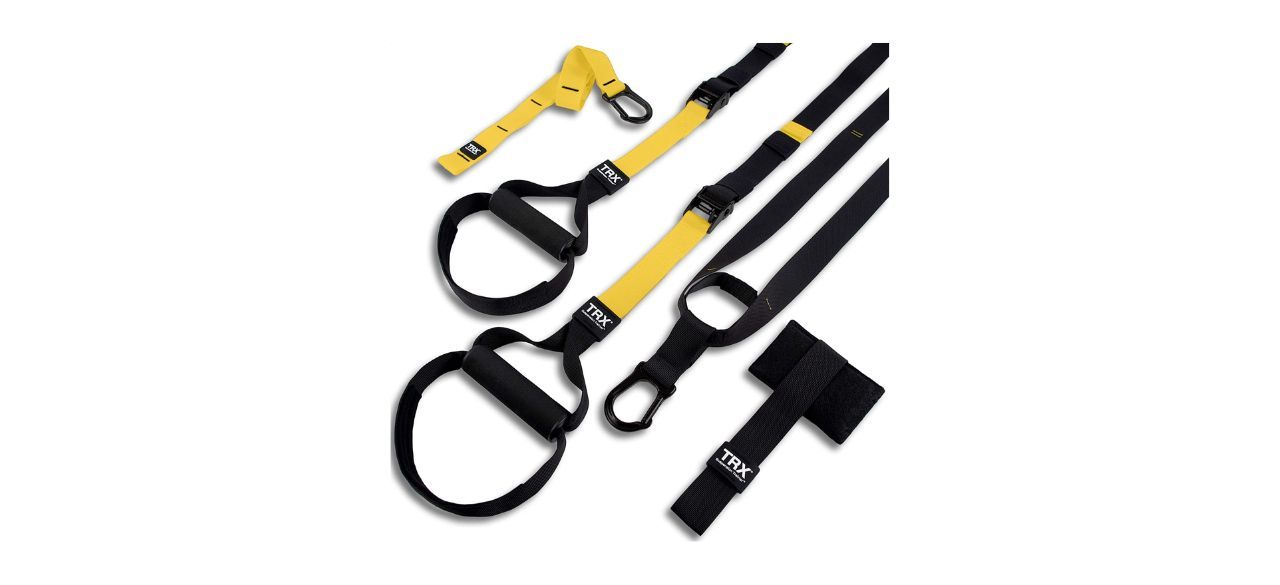 TRX All-in-One Suspension Training System
According to BestReviews fitness expert Judd NeSmith, a suspension trainer is "a wonderful way to target the entire body with just body-weight exercise." This portable gym can be used nearly anywhere, indoors or outside, to intensify your fitness routine. It is easy to set up and supports up to 700 pounds.
Sold by Amazon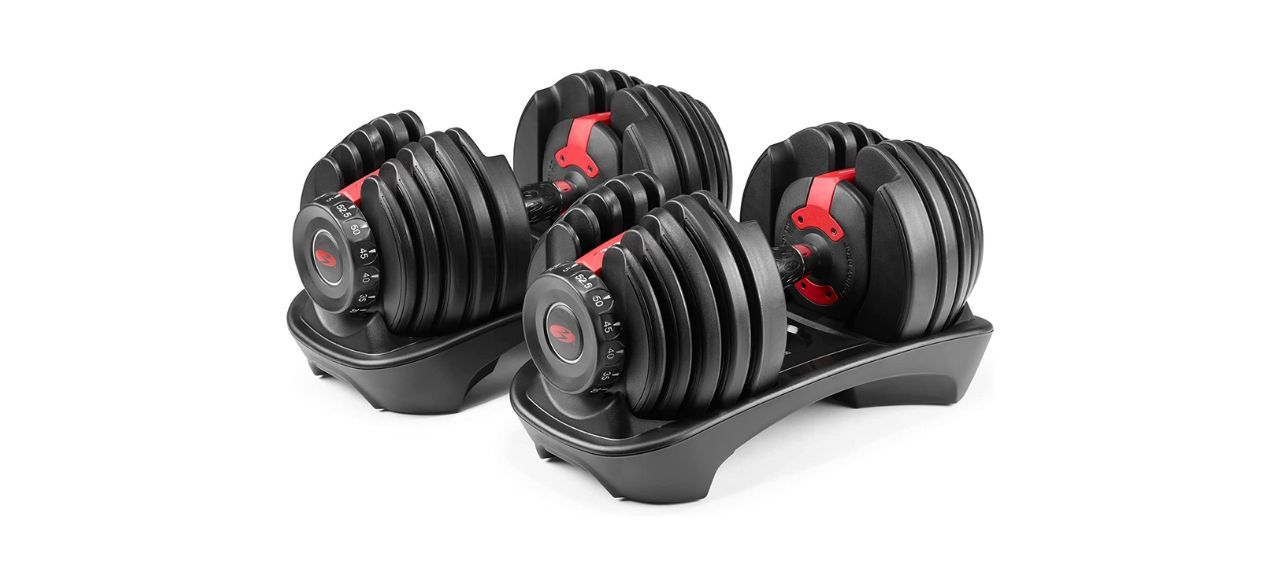 Bowflex SelectTech Adjustable Dumbbells
This compact weight set can replace 15 sets of dumbbells. You just dial up the weight you need, from 5 to 52.5 pounds (in 2.5-pound increments), and you've got the exact amount of resistance you need. NeSmith said that although this option is expensive, it's worth it.
Sold by Amazon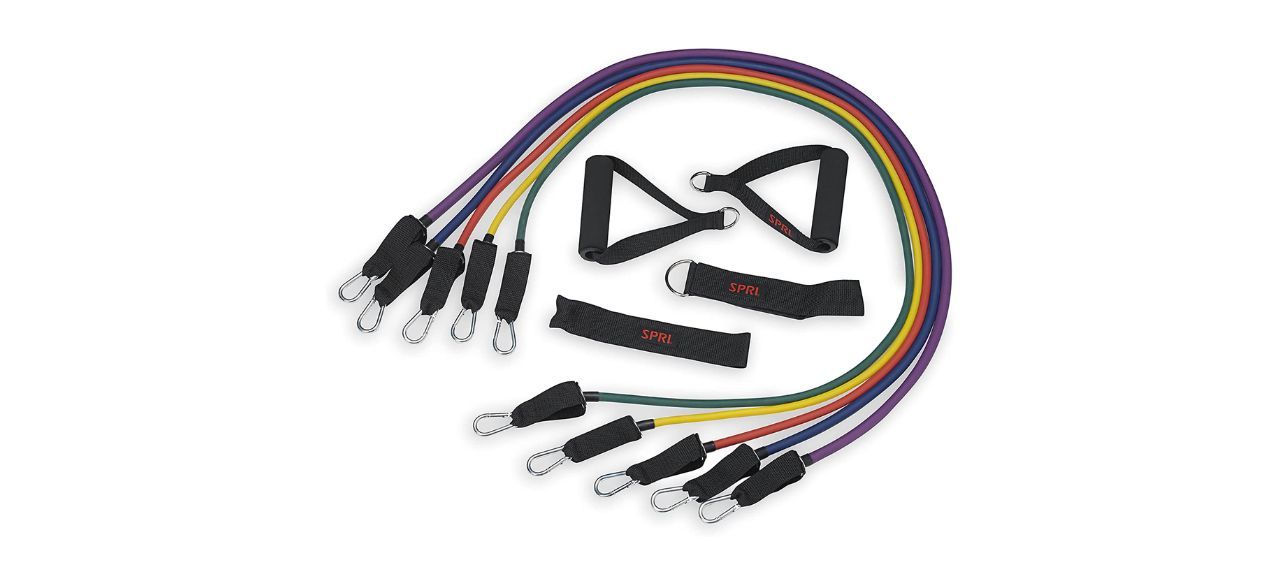 SPRI Resistance Band Kit
Resistance bands are an affordable outdoor fitness option. These simple items have handles that let you hold one end while the other end is attached to an immovable object to quickly and easily increase the intensity level of a wide variety of exercises.
Sold by Amazon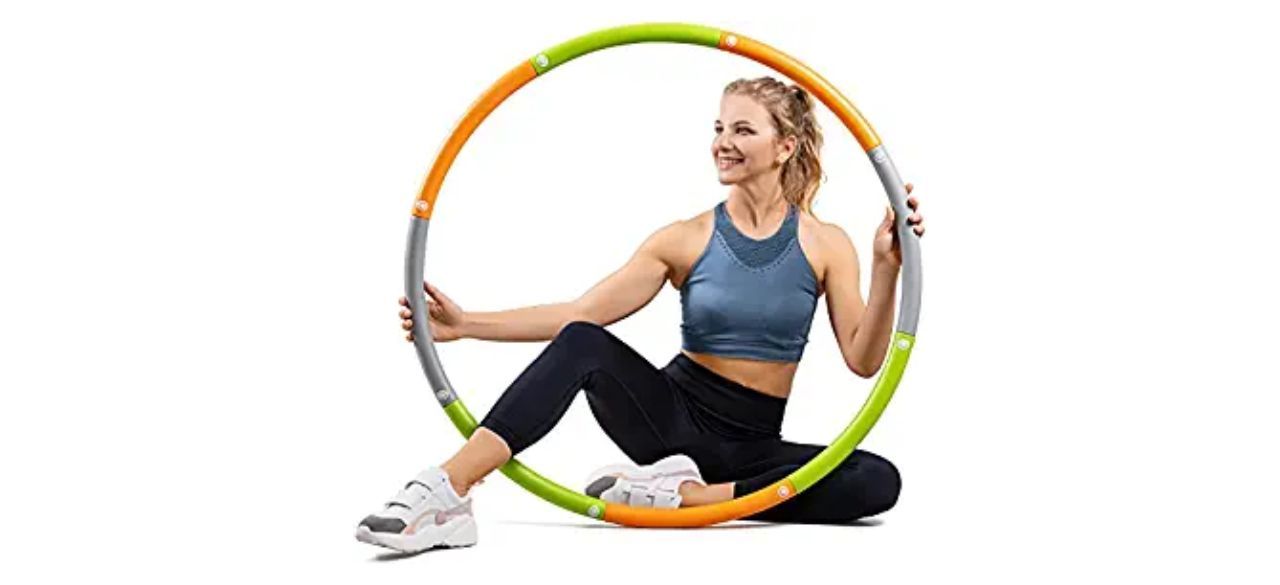 Dynamis Weighted Hula Hoop
Growing up, it may have been a toy, but now that you are an adult, a weighted hula hoop is an effective piece of fitness gear. When used as part of a regular exercise routine, a weighted hula hoop can help build core strength and burn calories. The portable design makes it ideal for use outdoors.
Sold by Amazon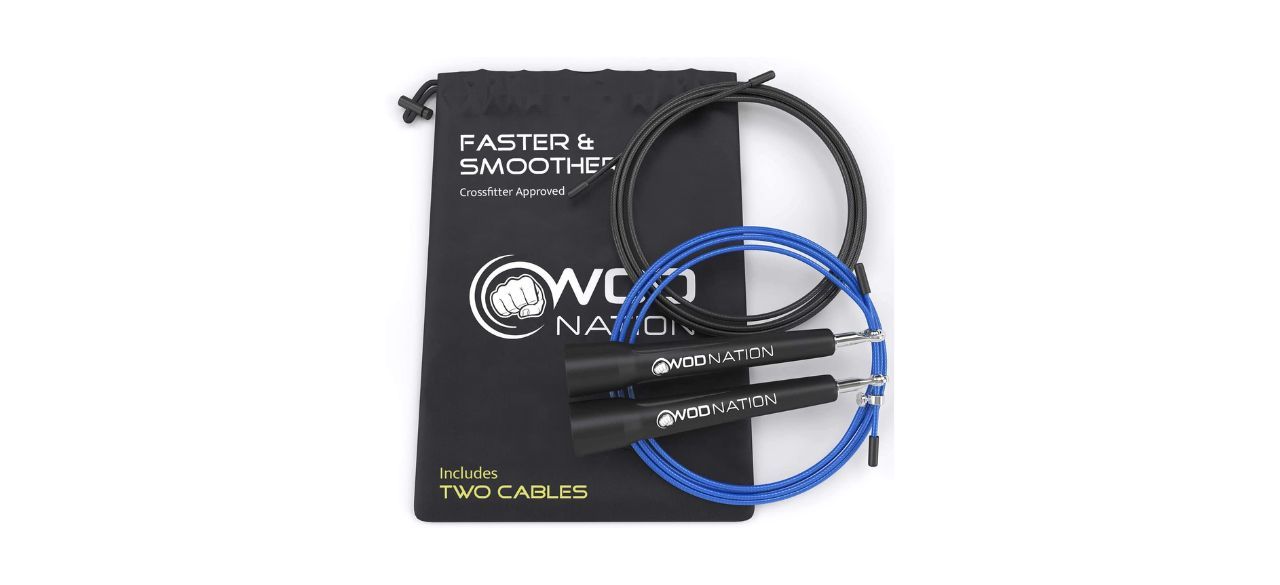 WOD Nation Speed Jump Rope
According to NeSmith, "Jumping rope is one of the best methods of cardiovascular improvement and is a great exercise for interval training." A jump rope is also highly portable, so you can use it outdoors as an integral part of your backyard gym. The one caveat is this high-end model should not be used on rough surfaces, such as cement or asphalt, as this will damage the steel cable's coating.
Sold by Amazon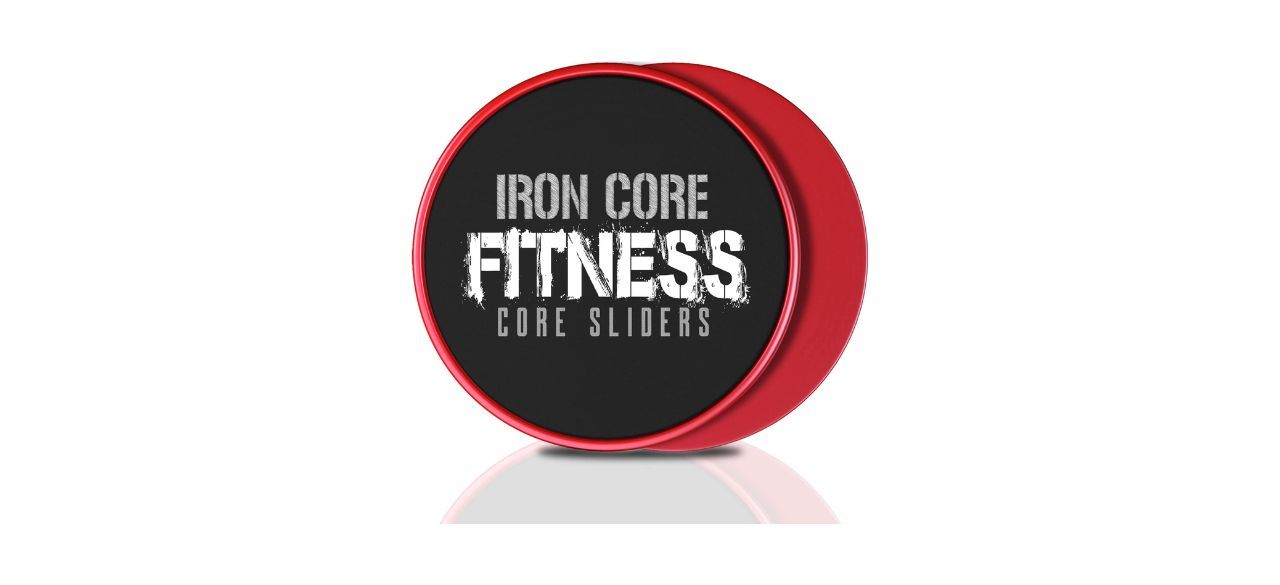 Iron Core Fitness Dual-Sided Core Sliders
This set of core sliders has a dual surface so you can use it on wood, tile, carpet or turf. The sliders weigh less than a pound, making them easily portable, and they come in a wide variety of colors. NeSmith gives the thumbs up for core sliders, stating they are highly versatile and can target every major muscle group in your body.
Sold by Amazon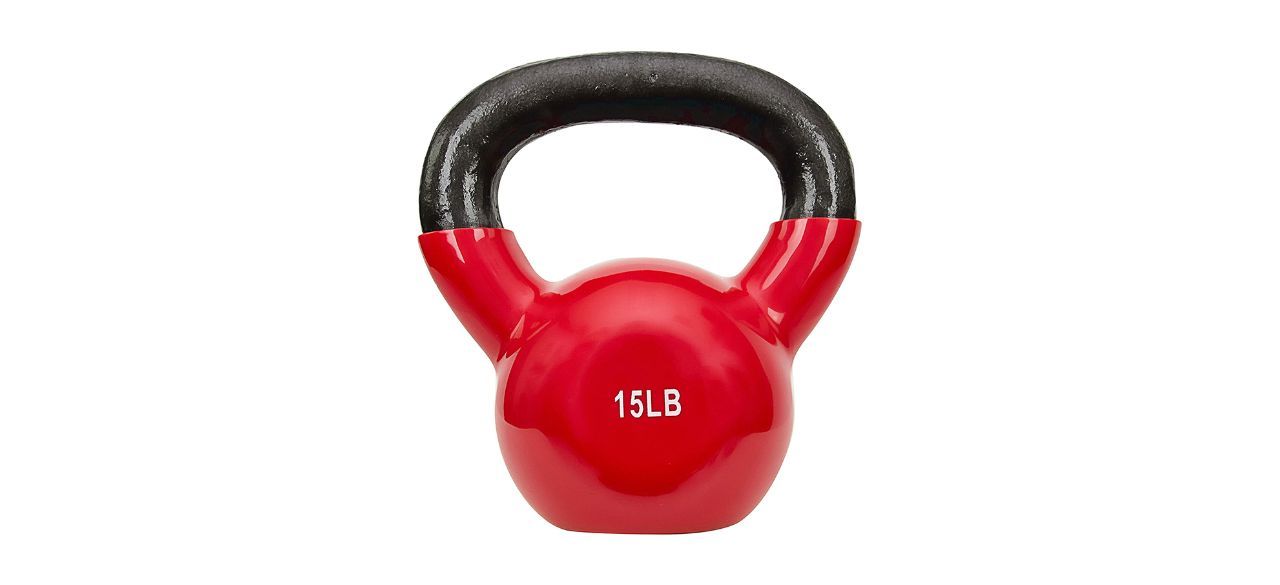 Sunny Health and Fitness Vinyl Coated Kettlebell
If you are interested in weight loss, according to NeSmith, "kettlebells are an awesome choice to help elevate the heart rate and exercise in a very effective fat-burning zone." This affordable option from Sunny Health and Fitness features a vinyl coating along with a flat bottom and wide handles.
Sold by Amazon
Other equipment worth checking out
Want to shop the best products at the best prices? Check out Daily Deals from BestReviews.
Sign up here to receive the BestReviews weekly newsletter for useful advice on new products and noteworthy deals.
Allen Foster writes for BestReviews. BestReviews has helped millions of consumers simplify their purchasing decisions, saving them time and money.
Copyright 2023 BestReviews, a Nexstar company. All rights reserved.