When it comes to maintaining physical fitness, cardio is king. The Centers for Disease Control and Prevention recommend at least 150 minutes per week of aerobic activity to keep your body in shape. There is no shortage of gear that you can use to get a great workout at home. Two of the most popular exercise machines are stairclimbers and treadmills. These options yield similar results. However, there are some important considerations to keep in mind while deciding which one will provide you with the best workout.
Shop this article: NordicTrack 1750 Treadmill, Bowflex Max Trainer M8 and Sportsroyals Stair Stepper
The treadmill
A traditional favorite among fitness enthusiasts because of their simplicity and effectiveness. The treadmill has you run on a moving, adjustable conveyor belt. Treadmills are usually the first machines people turn to when they're trying to get in shape. It's not uncommon to see multiple rows of occupied treadmills taking up floor space in professional gyms.
Treadmill pros
Easy to use. Treadmills are simple to understand and easy for beginners to use effectively.
Superior cardio. Using a treadmill properly lets you burn more calories than a stairclimber in the same amount of time.
Full body workout. From your calves to your arms and shoulders, jogging or running on a treadmill engages your entire body.
More effective weight loss. Because treadmills get so much of your body involved in your workout, they're great for shedding pounds.
Treadmill Cons
You need space. Treadmills take up more space in your home than stairclimbers. You also need to invest in a treadmill mat to prevent any damage to your floor.
High impact. Running and jogging can be hard on your joints. Too much impact can cause stress and injury over time, even in young people.
They can get boring. The most affordable treadmills don't come with entertainment features. You have to get creative if running in place doesn't hold your attention.
Noise. Running on a treadmill is noisy. This is disruptive depending on where and when you use the machine.
The stairclimber
For most people, climbing a few flights of stairs can be challenging. Stairclimbers, also called stair steppers, mimic this action by letting you ascend an endless staircase. Stairclimbers are available in a wider range of configurations than treadmills. Some are small enough to slide under your sofa. Others engage your entire body.
Stairclimber pros
More muscle-building potential. A stairclimber set to a challenging resistance is generally better at building the muscles in your thighs, glutes and calves.
Low impact. A stairclimber doesn't require you to lift your foot completely off its pedals. It provides a smooth, low-impact workout that is easier on your joints.
Lower body targeting. Stairclimbers engage your core and lower body, which can have a dramatic effect on your overall endurance.
Increases bone mass. The workout you get from climbing stairs helps strengthen your bones. This can help prevent you from developing osteoporosis.
Stairclimber cons
Form can be challenging. Bending your knees past your toes can put an unnecessary strain on them. Maintaining proper form while still achieving a good workout can take some practice.
Limited upper body workout. Small stairclimbers target your lower body and do not engage your arms, shoulders, chest or upper back. To get a full-body workout, you need to invest in a premium machine.
More potential for injury. Because you move your body vertically on a climber as opposed to horizontally, there is more potential for injury from a fall.
More expensive. Premium stairclimbers generally cost more than comparable treadmills. However, there are many options available.
Best premium treadmills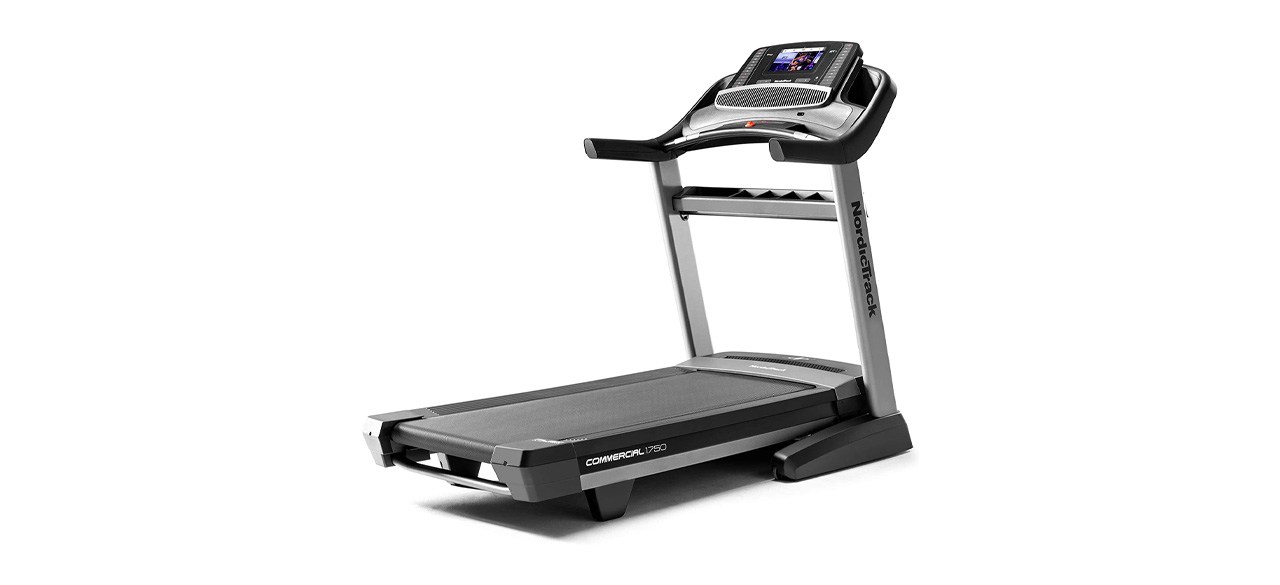 This treadmill can be the foundation of any home gym. It has a 10-inch touch screen, customizable speed and elevation settings and access to NordicTrack's professional training programs via iFit. It folds up to move out of the way while not in use.
Sold by Amazon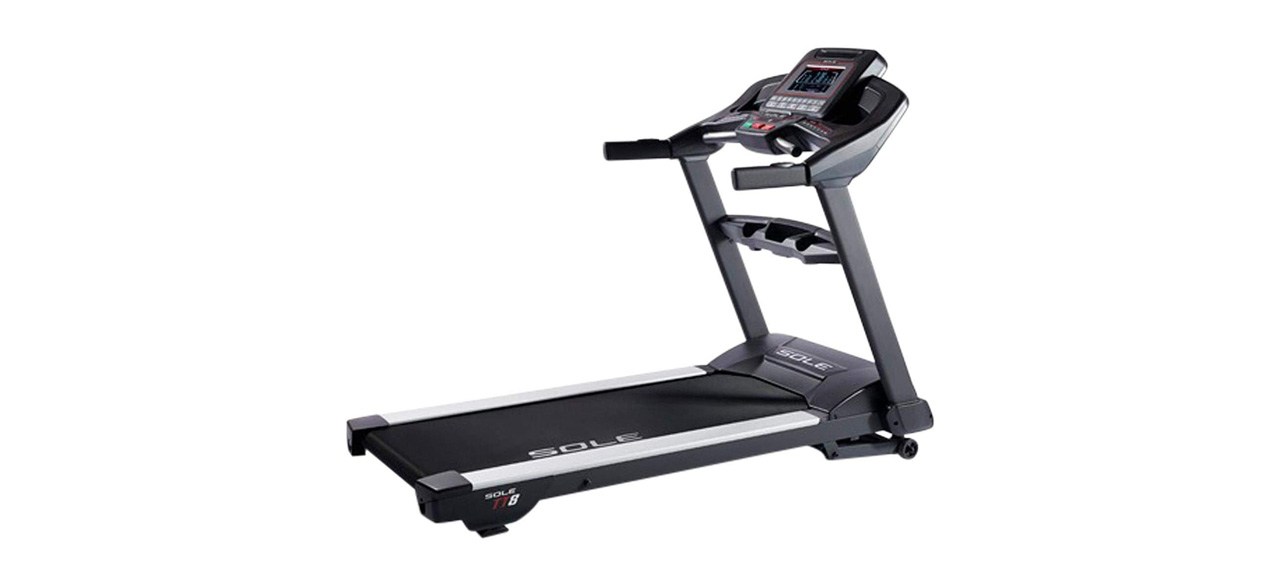 This treadmill is sturdy enough for the heaviest runners. It features a tablet holder, a USB charging port, Bluetooth speakers and a thick, durable belt that provides a premium feel and increased longevity.
Sold by Amazon
Best budget treadmills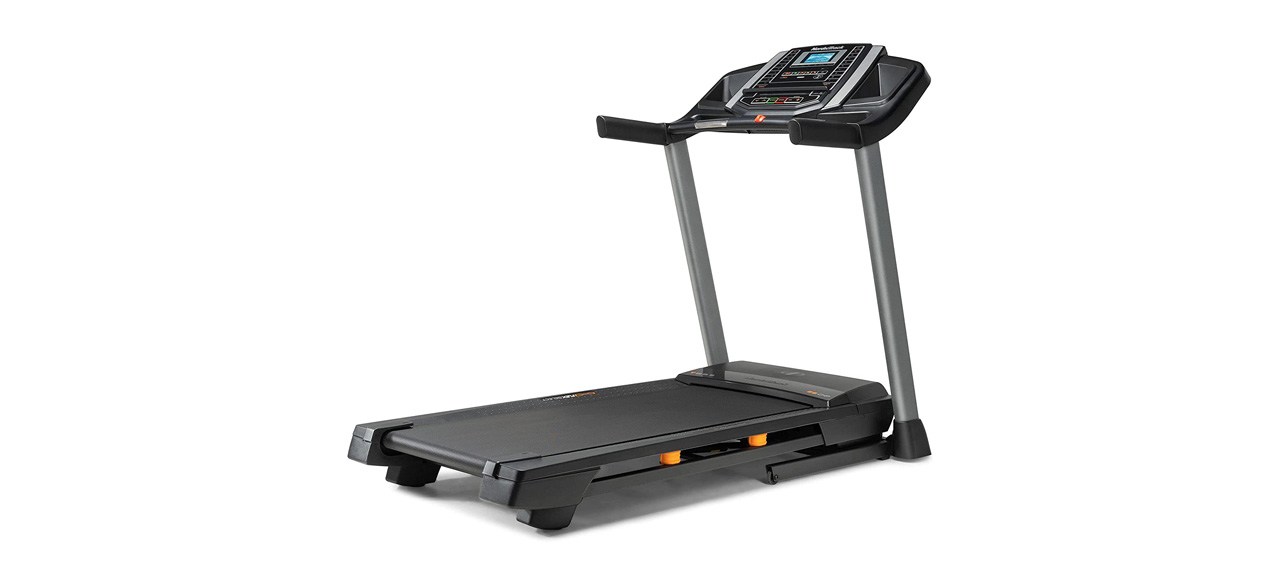 NordicTrack T Series Treadmill
This treadmill features special cushioning that you can customize to your liking. You can use your smart device to take advantage of NordicTrack's iFit training programs or listen to music via its auxiliary music port.
Sold by Amazon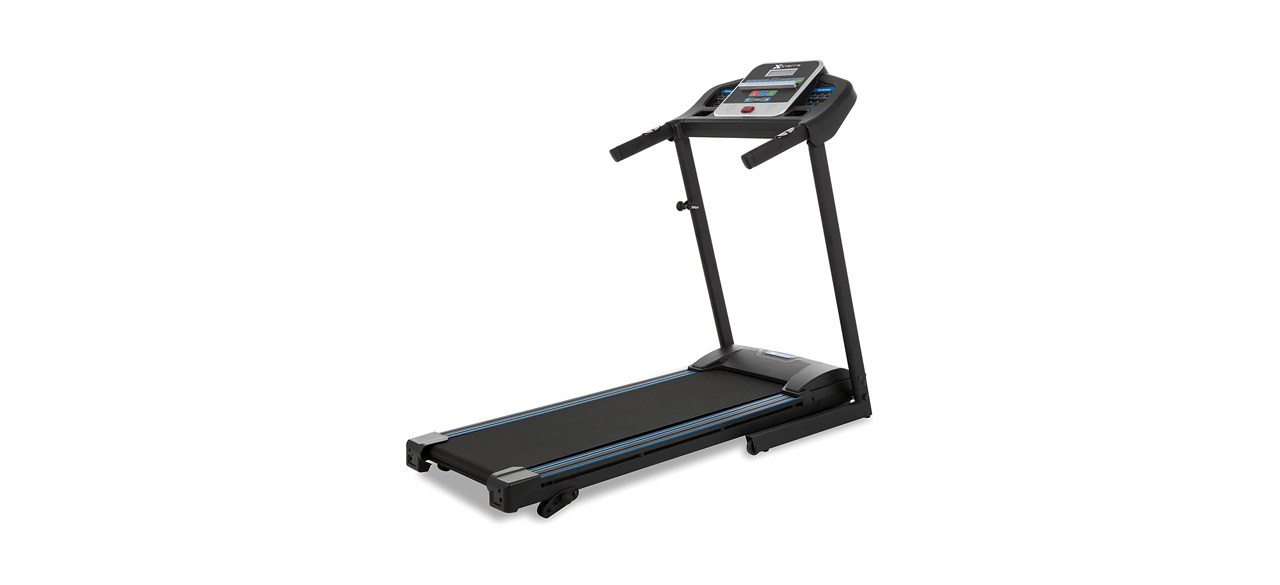 Xterra Fitness TR150 Folding Treadmill
This treadmill features a simple interface and folds up tightly for storage. It's budget-friendly and easy to use. It includes preset workout programs and a cushioned deck for less joint strain.
Sold by Amazon
Best premium stairclimbers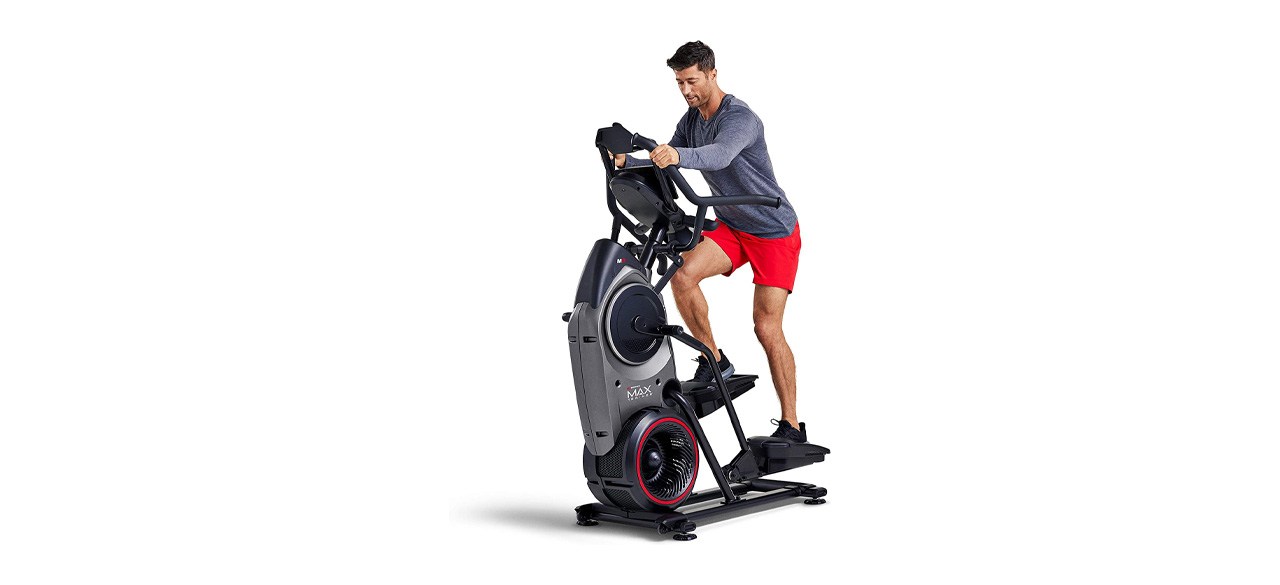 This climber from BowFlex is packed with features such as an LED screen, customizable workouts and compatibility with the company's JRNY workout subscription. It combines the range of motion of an elliptical with the strength training of a stairclimber.
Sold by Amazon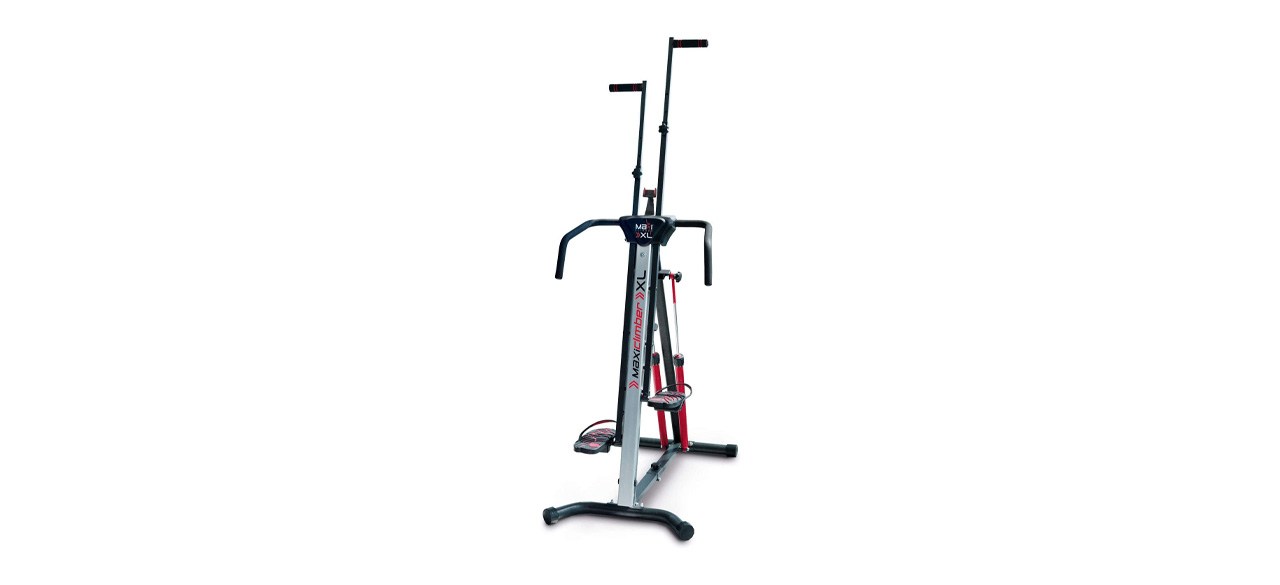 MaxiClimber XL-2000 Hydraulic Resistance Vertical Climber
Combine high-intensity cardio and climbing with this compact machine from MaxiClimber. You can get a full-body workout without sacrificing floor space for a large, heavy treadmill.
Sold by Amazon
Best budget stairclimbers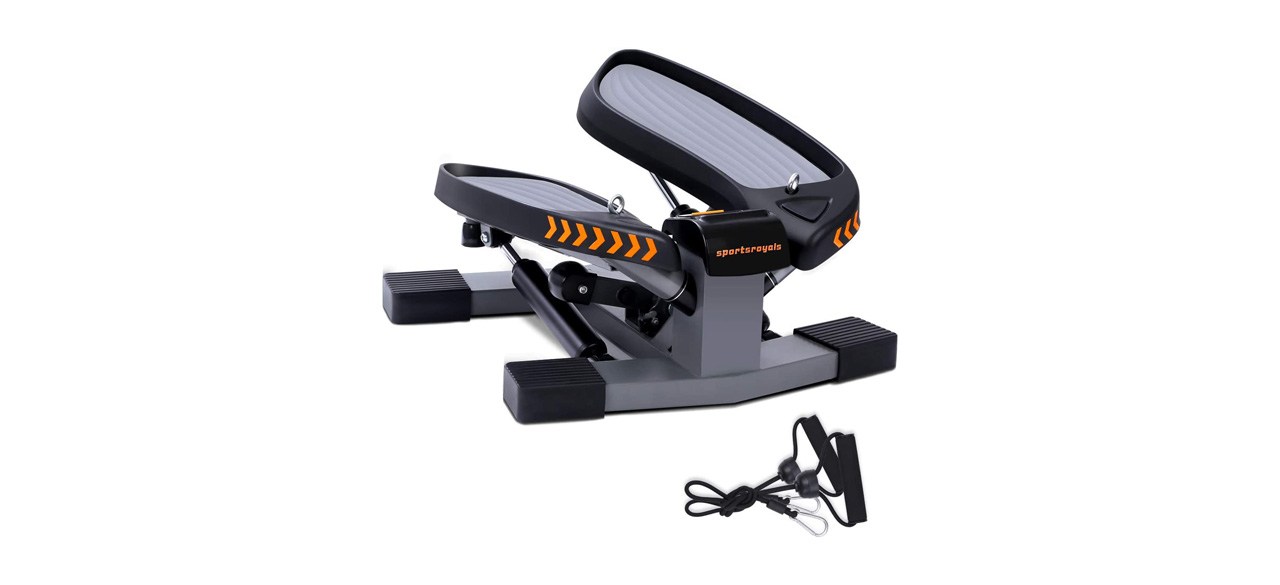 This little stairclimber can fit under your desk so you can exercise while working. It includes resistance bands that let you get your arms and shoulders into the mix via a variety of workout options.
Sold by Amazon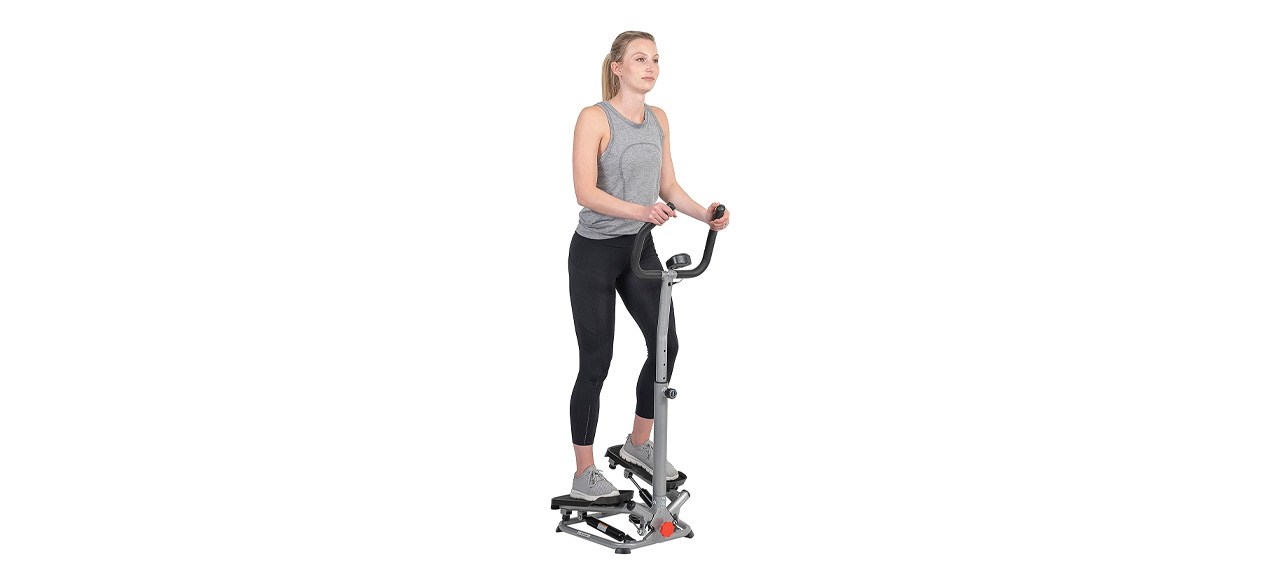 Sunny Health & Fitness Twisting Stair Stepper Machine
This stairclimber includes handles for better balance and uses two hydraulic cylinders to provide resistance. Its twisting action engages more muscles than competing stairclimber machines.
Sold by Amazon
Want to shop the best products at the best prices? Check out Daily Deals from BestReviews.
Sign up here to receive the BestReviews weekly newsletter for useful advice on new products and noteworthy deals.
Derek Walborn writes for BestReviews. BestReviews has helped millions of consumers simplify their purchasing decisions, saving them time and money.
Copyright 2023 BestReviews, a Nexstar company. All rights reserved.