Whether you want to get stronger, lose weight or just feel confident in sleeveless tops, working out the right muscles in your arms can make all the difference. The triceps are large muscles in your arms, and they can make you look firm if you work them out properly. Our fitness expert, Judd NeSmith, NASM-CPT, PES and founder of Serious Fitness, offers some tips for building leaner triceps at the gym or in your home gym. Check out his favorite equipment and exercises to get defined triceps.
Shop this article: Yes4All Deluxe Tricep Rope Cable Attachment, Sporzon Encased Hex Dumbbells and TRX PRO3 Suspension Trainer
Where are the triceps?
The triceps are muscles in the back of the upper arm. They start at the top of the shoulder blade and run down the humerus bone before crossing over the elbow, ending at the back of your forearm's ulna bone.
What do triceps do?
Triceps are key for many common everyday actions such as sweeping, vacuuming, closing your car trunk and more. For example, they help stabilize your shoulders when you lift things over your head. They also come into play when you extend your shoulders to move your arms behind your body. Finally, the triceps help when you extend your elbow when you stretch your arms away from your body.
What exercises and equipment are best for working out the triceps?
For NeSmith, an excellent tool for working out the triceps is a rope attachment for a cable machine you can find in commercial and some at-home gyms. In particular, he recommends using it for overhead cable rope triceps extensions, one of his clients' favorite exercises, because this exercise isolates the triceps.
Another excellent tool for targeting your triceps is a curl bar attachment for the cable machine. NeSmith recommends using the bar for triceps pushdowns, where you push the weight toward the floor to isolate your triceps.
NeSmith also likes working the triceps with basic dumbbells. He's a big fan of the old-school exercise commonly known as "skull crushers." These have been a tried-and-true option for 40 years, according to NeSmith. To do a skull crusher, grab two dumbbells and lay on your back on the floor or a workout bench. Keep your feet flat on the floor, and start by holding the dumbbells straight into the air with your palms facing each other. Keep your hands shoulder-width apart, and bend at the elbow to slowly lower the weights down toward your face. Keep your elbows tucked in and your core engaged. Once the dumbbells hover just above your head, lift them back up toward your starting position as you straighten your arm.
A suspension trainer is another great piece of home gym equipment for triceps exercises. In particular, they work well for triceps extensions.
Pushups are one of the best exercises for building triceps, and they only require your body weight. "Anyone who does pushups consistently has nicely defined triceps because, in addition to your shoulders, chest and core, your triceps muscles have to help out a lot," NeSmith said.
FAQ
How many days a week should I work out my triceps?
A. It depends on your goals and fitness level, but you should generally work out your triceps at least twice a week. Avoid doing it on consecutive days to avoid injury.
How long does it typically take to see results from triceps exercises?
A. It depends on how often and consistently you work out your triceps. You can typically expect to see results in four to six weeks.
Best gym equipment for building leaner triceps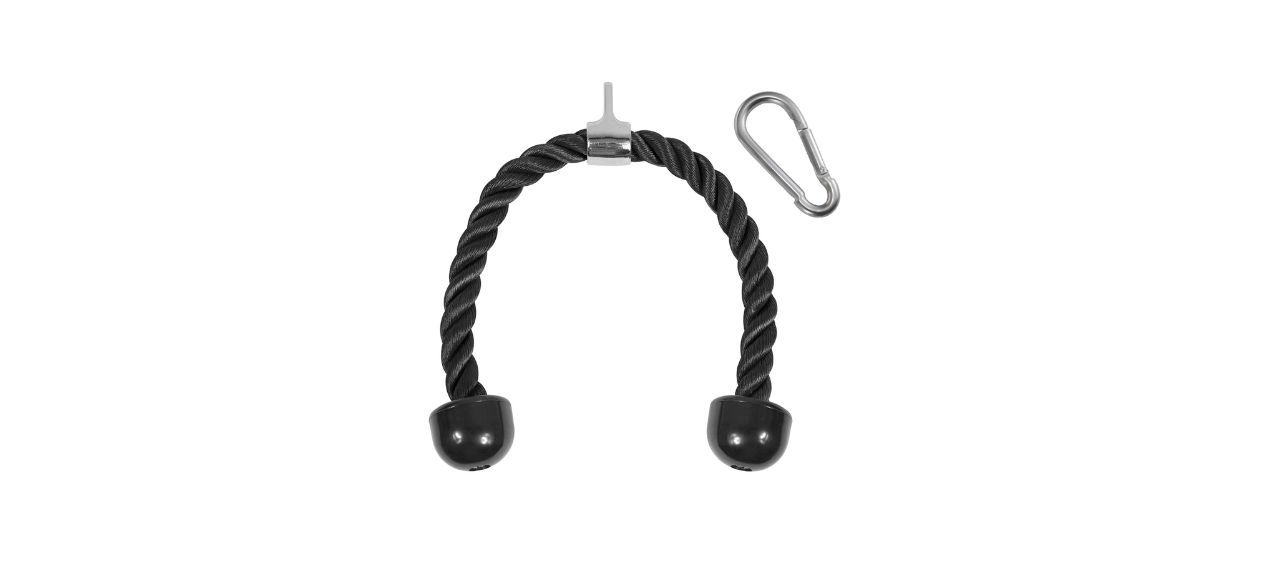 Yes4All Deluxe Tricep Rope Cable Attachment
This commercial-quality rope cable attachment has a universal design that works with most cable machines. It is made of high-quality nylon braided rope and features a stainless-steel carabiner for improved durability.
Sold by Amazon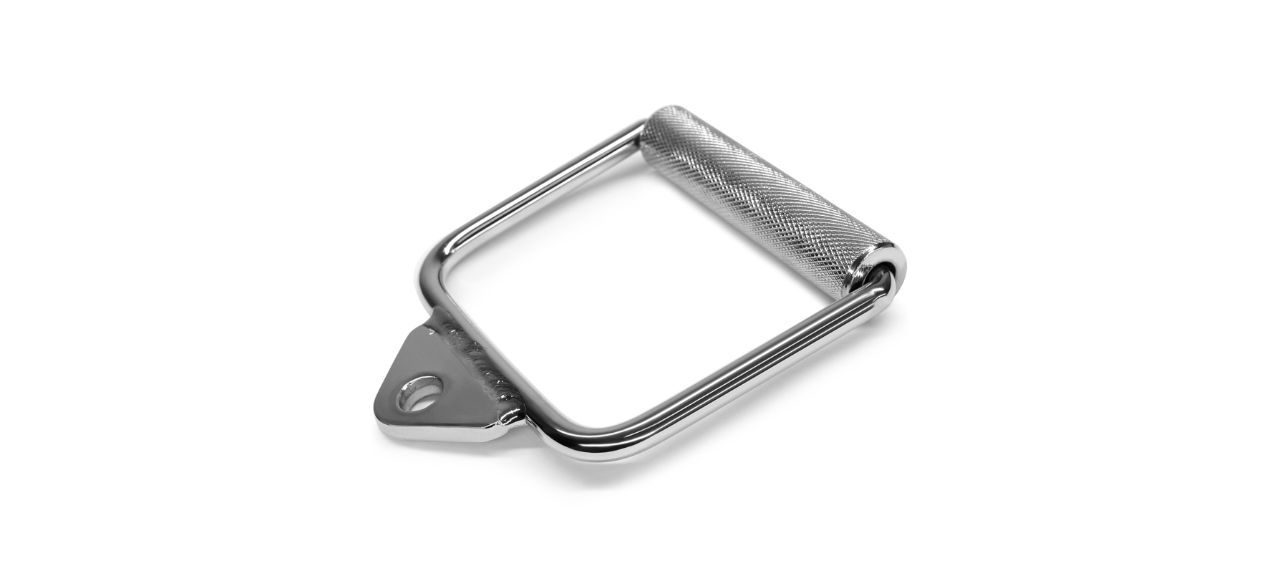 Yes4All LAT Cable Attachment Tricep Press Down Bar
This high-quality curl bar attachment is made of heavy-duty steel and has a polished chrome finish. Its handles have a textured grip to prevent slipping during your workouts too.
Sold by Amazon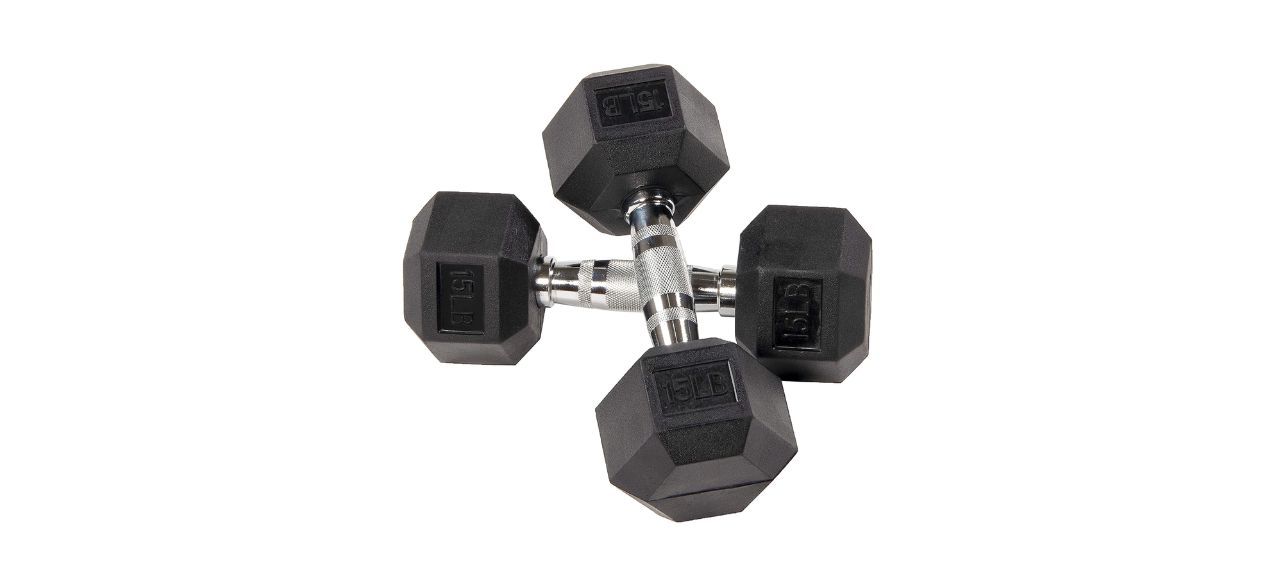 These durable dumbbells are available in multiple weights, so you can choose the best weight for your fitness level. The exterior is rubber coated to prevent damage to your floor too.
Sold by Amazon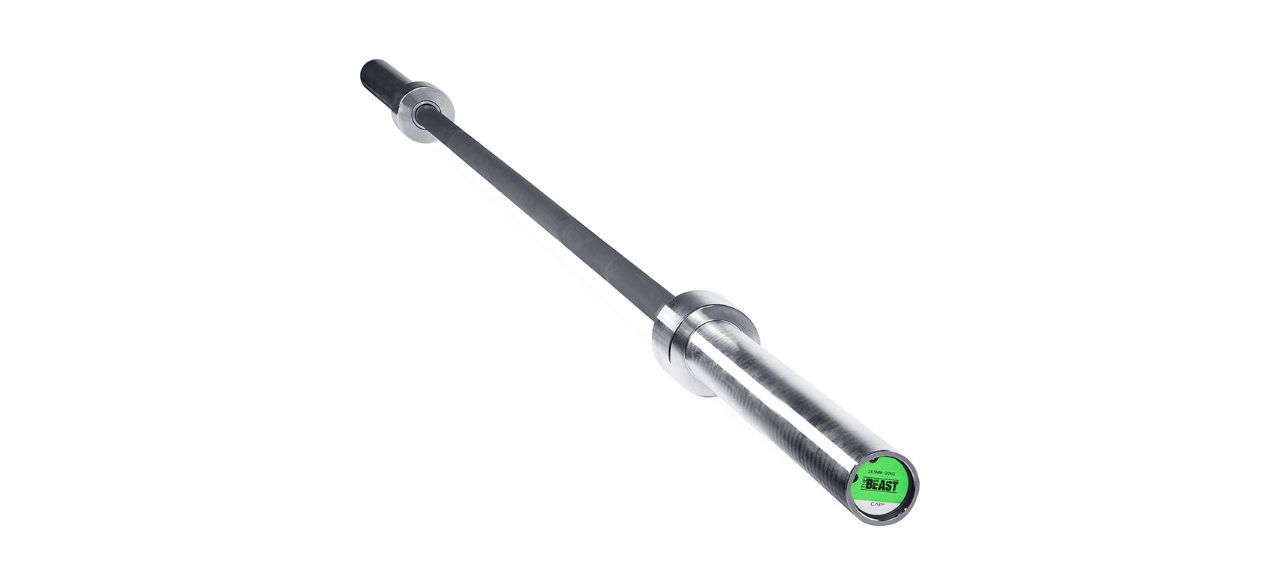 CAP Barbell 7-Foot Olympic Bar
This solid rolled steel bar works well for skull crushers to help firm and strengthen your triceps. It weighs 44 pounds on its own, so you don't necessarily need to add extra weight either.
Sold by Amazon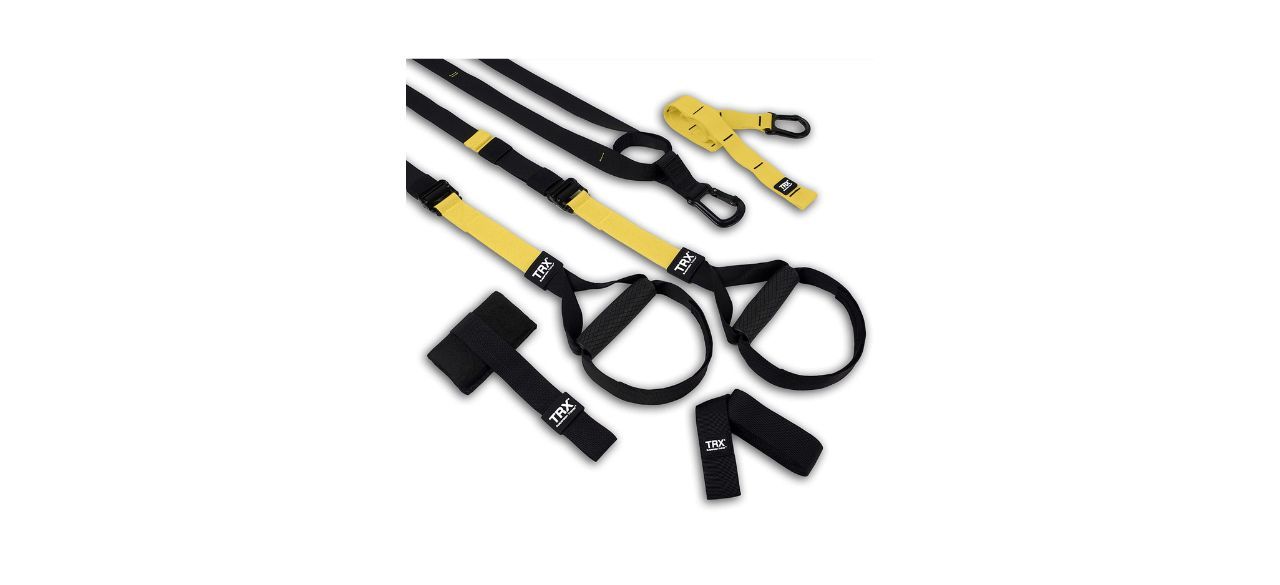 This versatile suspension trainer works well for many exercises but is especially effective for tricep extensions. It has rubber handles that give you a good grip and a strong locking-loop design that keeps the trainer from slipping.
Sold by Amazon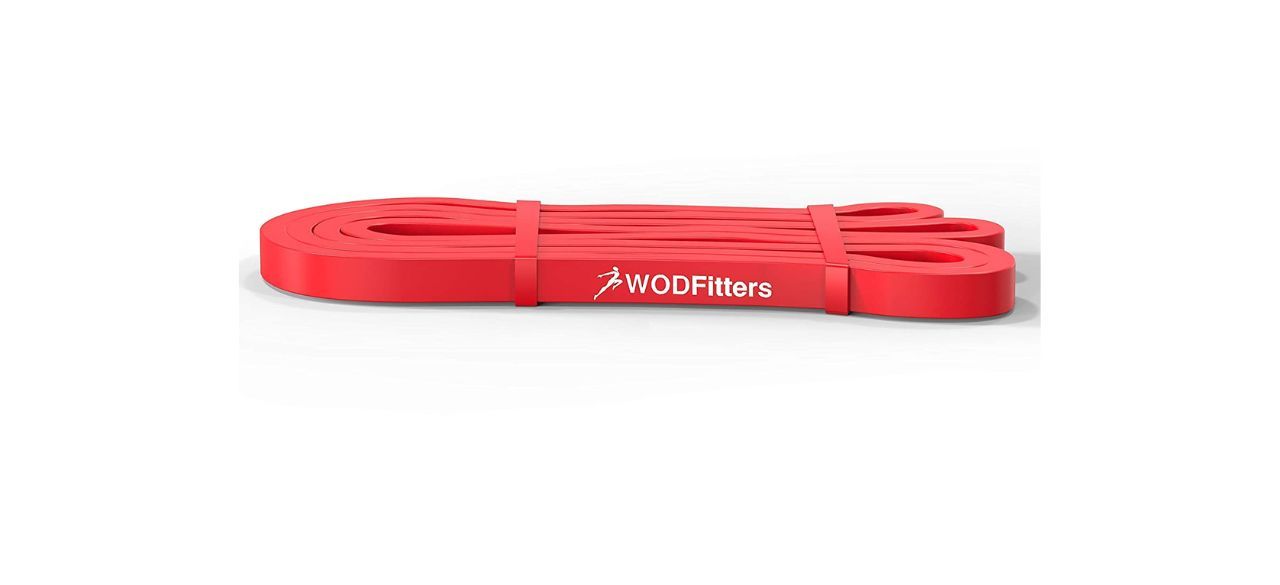 WODFitters Extra-Durable Resistance Bands
These durable rubber latex resistance bands make it easy to perform several tricep-isolating exercises. You can choose from several resistance levels to customize your workout as well.
Sold by Amazon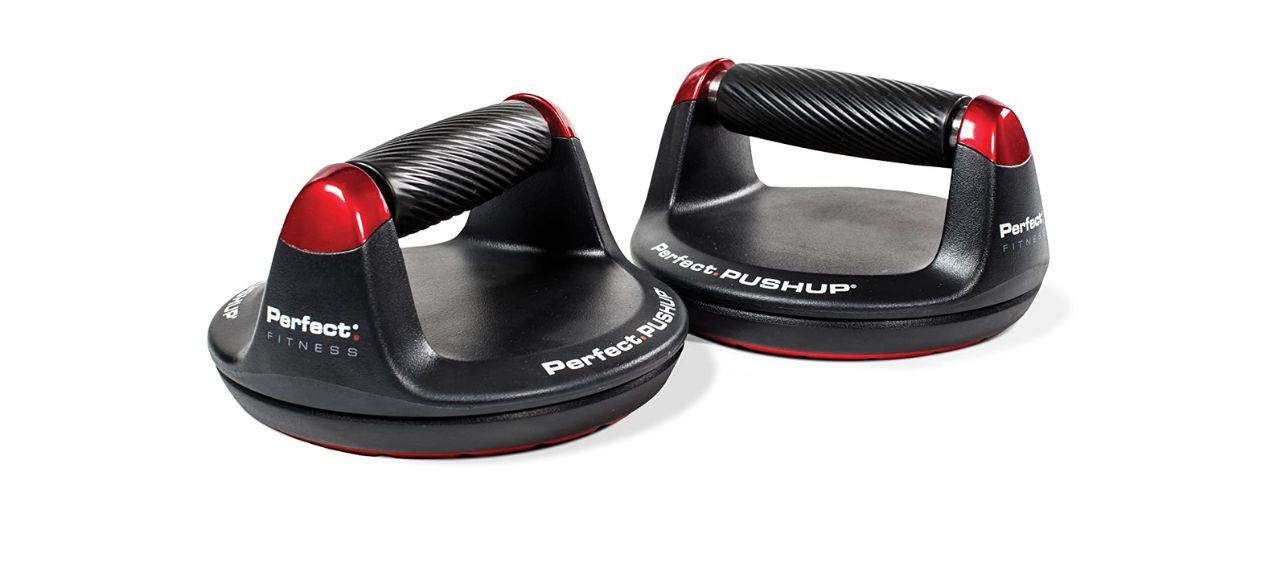 Perfect Fitness Perfect Pushup Elite
These ergonomically designed grips can help you distribute your weight for a better pushup form. They also rotate slightly to engage more muscles, including your triceps.
Sold by Amazon
Want to shop the best products at the best prices? Check out Daily Deals from BestReviews.
Sign up here to receive the BestReviews weekly newsletter for useful advice on new products and noteworthy deals.
Jennifer Blair writes for BestReviews. BestReviews has helped millions of consumers simplify their purchasing decisions, saving them time and money.
Copyright 2023 BestReviews, a Nexstar company. All rights reserved.