Enhance your routine
More and more people are trying to accomplish their fitness goals at home. The sheer variety of fitness products on the market makes it difficult to know where to start. It's often best to stick with tried-and-true equipment. To help you, we've rounded up some of the best fitness products that are actually worth it, because they actually work. Don't miss our testing insights on the Carhartt duffle bag, either.
Shop this article: Moulyan Portable Home Gym, Ultimate Body Press XL Doorway Pull Up Bar and Renpho Body Fat Scale.
Best fitness products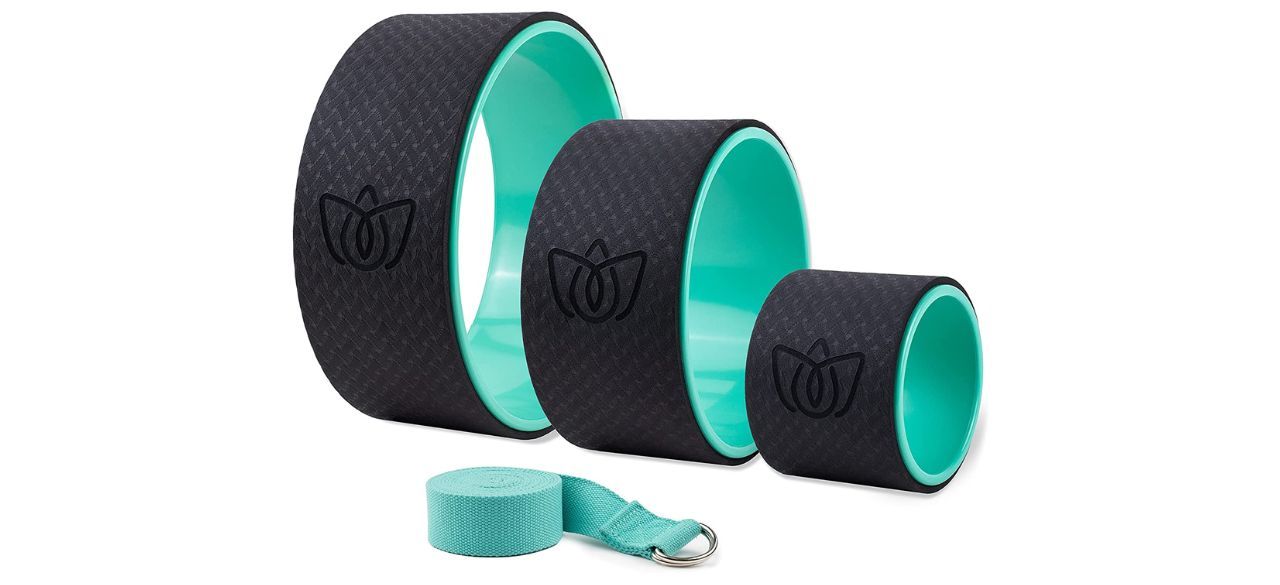 These yoga wheels can be used to stretch before and after your usual fitness routine. The set comes with a 13-, 10- and 6-inch diameter wheel, all of which can support up to 500 pounds. There are two colors to choose from.
Sold by Amazon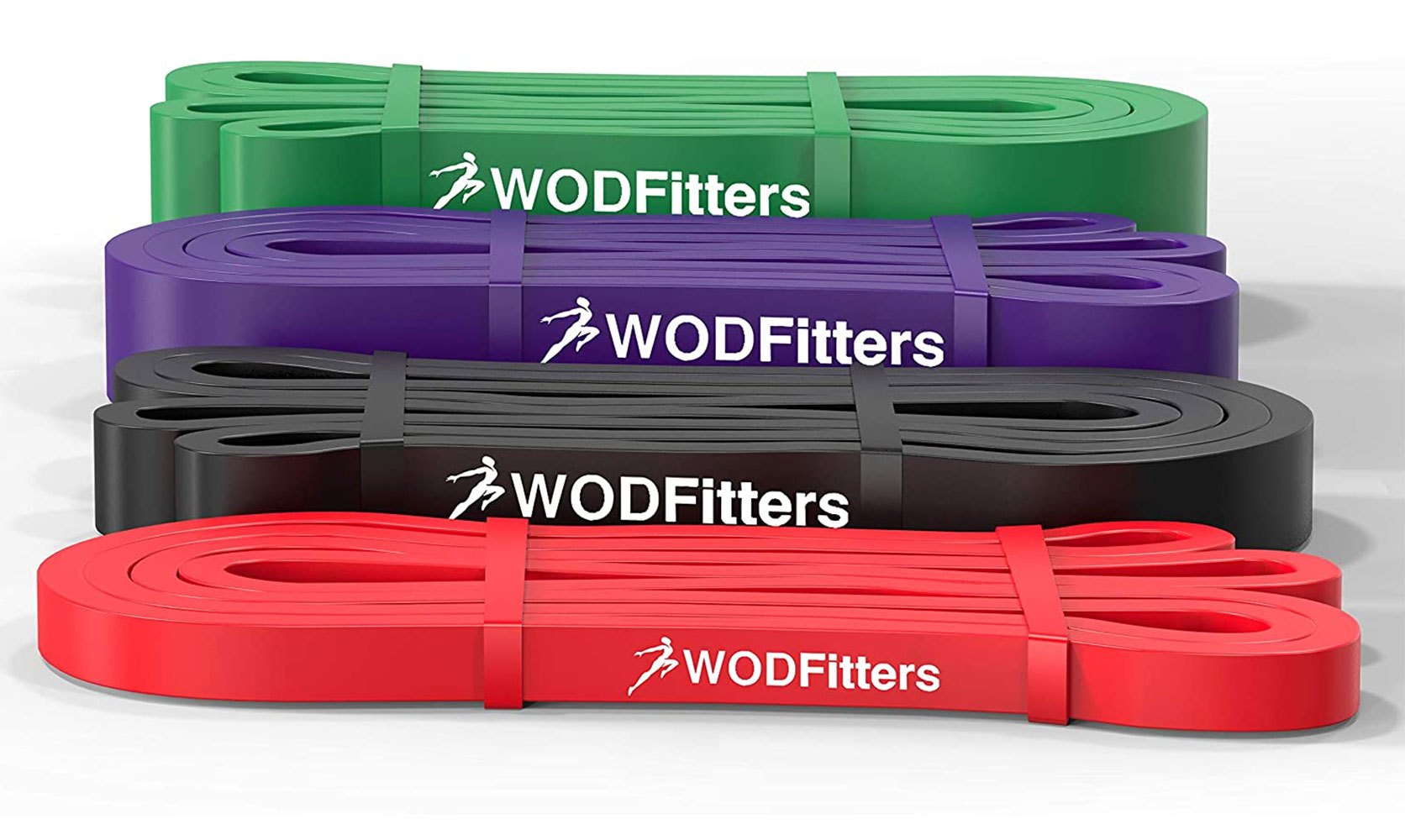 These stretchy bands can work on every major muscle in your body. They come as a set of five, each of which is color-coded for different levels of resistance. This lets you increase the difficulty as you get stronger. Plus, you can toss them in a closet, under the bed or even in your luggage so you don't have to give up your fitness routine when you go on a trip.
Sold by Amazon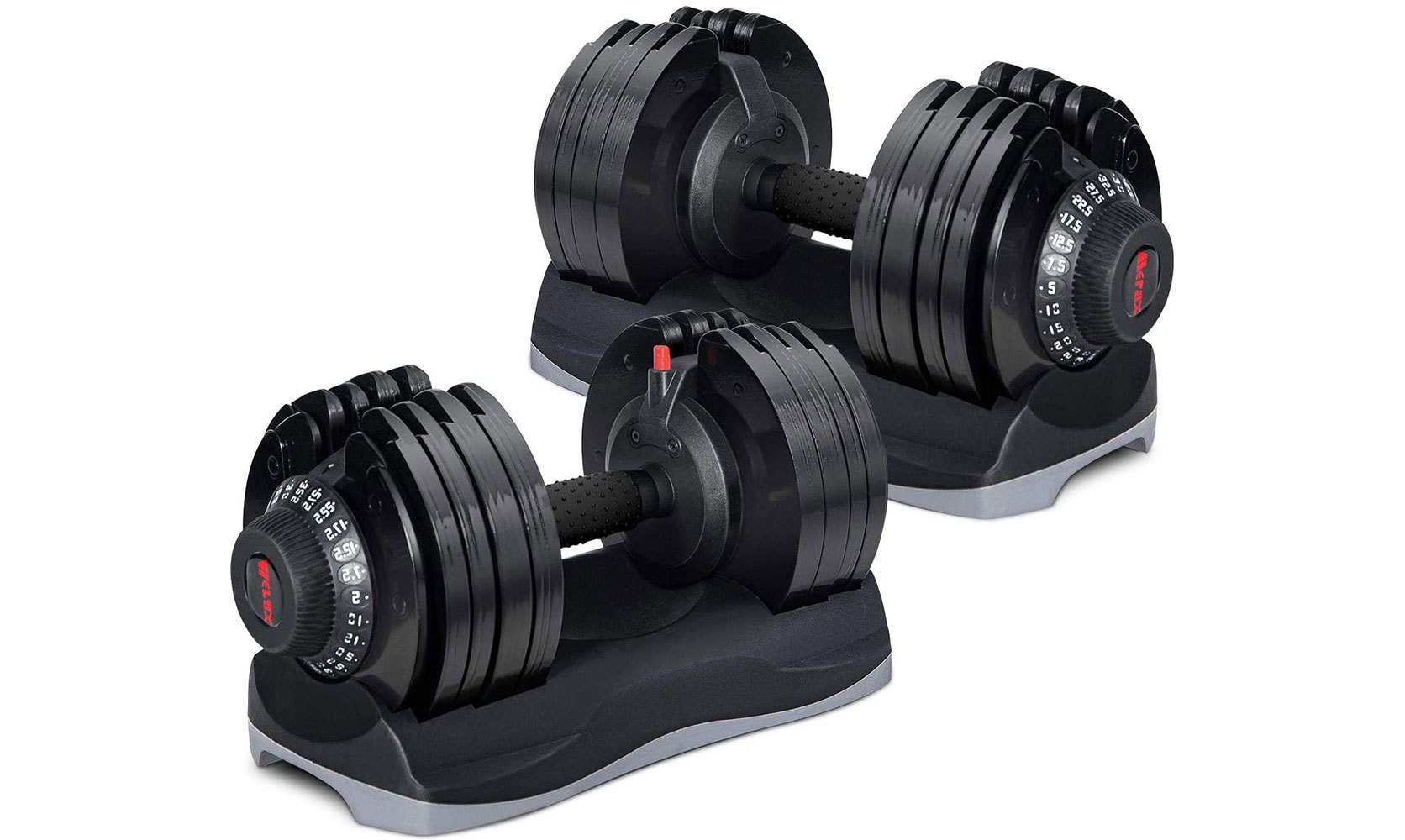 Merax Deluxe 71.5 Pounds Adjustable Dial Dumbbell
Another fitness product that can help you save space in your home is an adjustable dumbbell. This pair from Merax takes the place of 12 sets of traditional dumbbells, but only requires the storage space of a single pair. They start at 11 pounds and are adjustable up to 71.5 pounds, making them ideal for casual and serious lifters alike. They come with small storage trays so you don't have to worry about damaging your floor when you put them down.
Sold by Amazon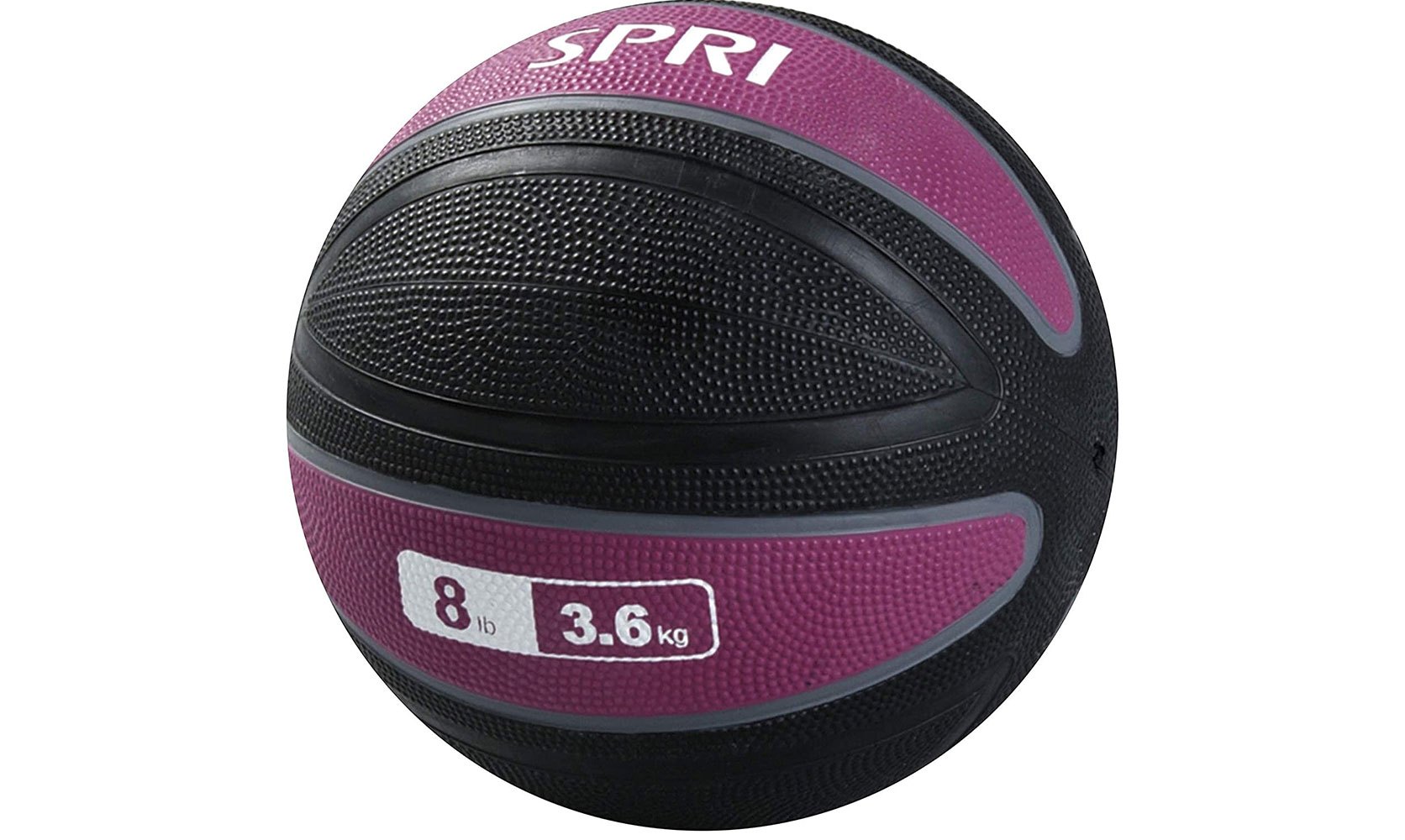 Medicine balls are great for exercises like Supermans, Russian twists, ball push-ups and squats. Rubber balls like the SPRI Xerball are less likely to slip out of sweaty hands, too. They also come in several weight options so you can find one that matches your current fitness level.
Sold by Amazon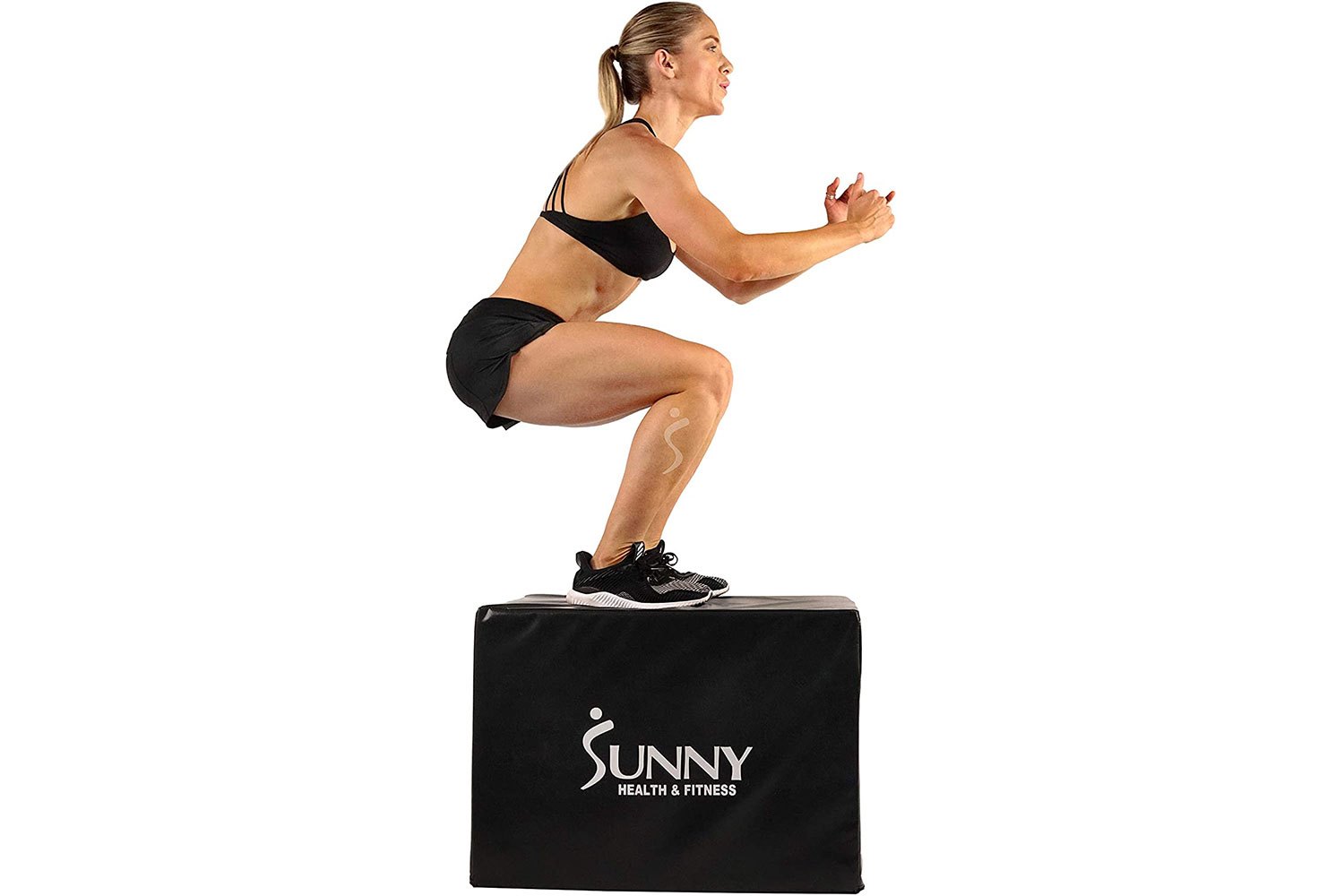 Sunny Health & Fitness Foam Plyo Box
Plyo boxes are great at increasing explosive strength and performing basic bodyweight exercises. Foam boxes like this have no risk of whacking your shins against it and coming away with a painful bruise or cut. Plus, thanks to its rectangular shape, it offers three heights to exercise on.
Sold by Amazon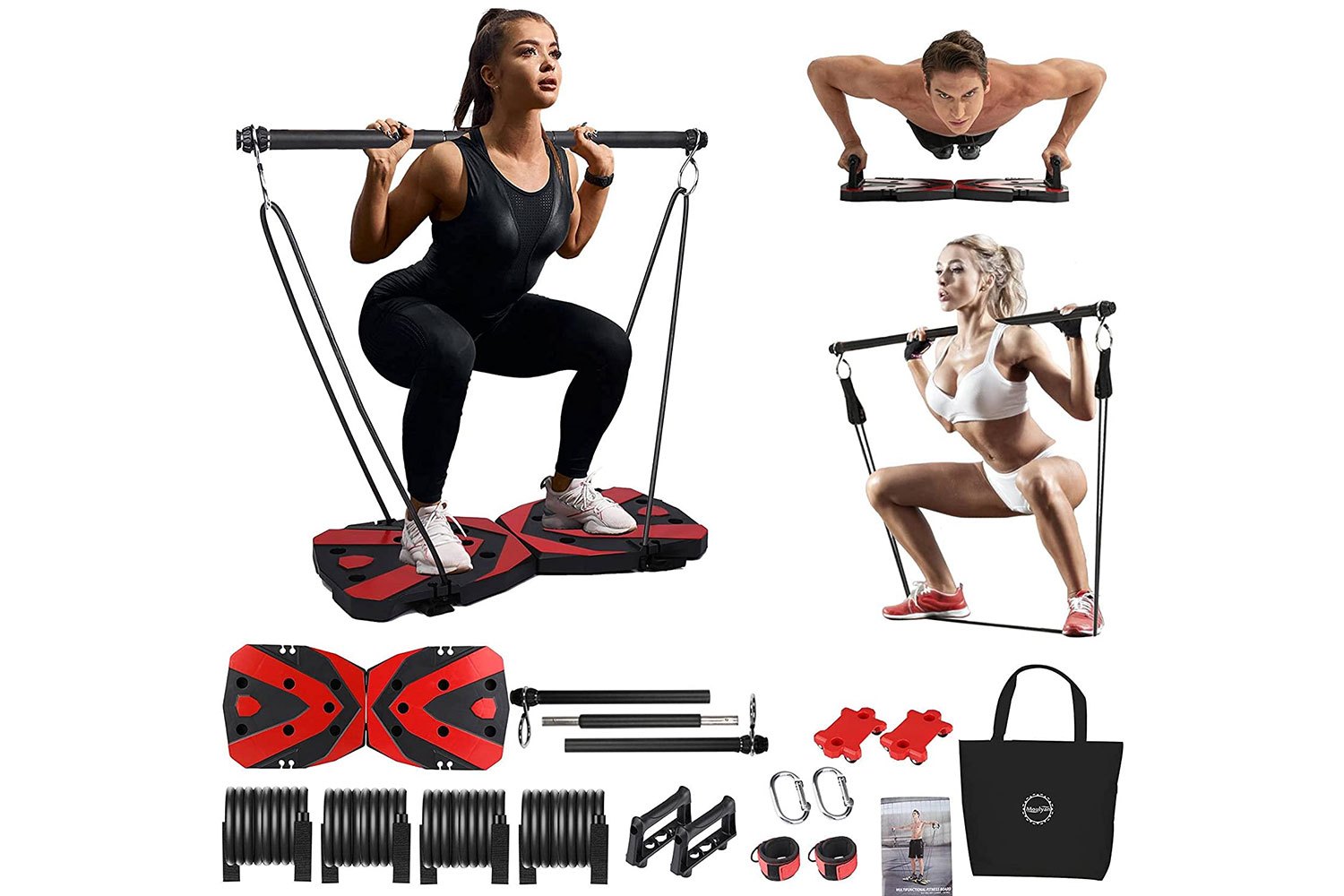 The Moulyan Portable Home Gym consists of a couple of platforms, some bands, ankle straps and handles. You can use it to get a total body workout for a fraction of the price of buying a traditional home gym machine. It requires almost no storage space and can be packed in luggage to take on vacation.
Sold by Amazon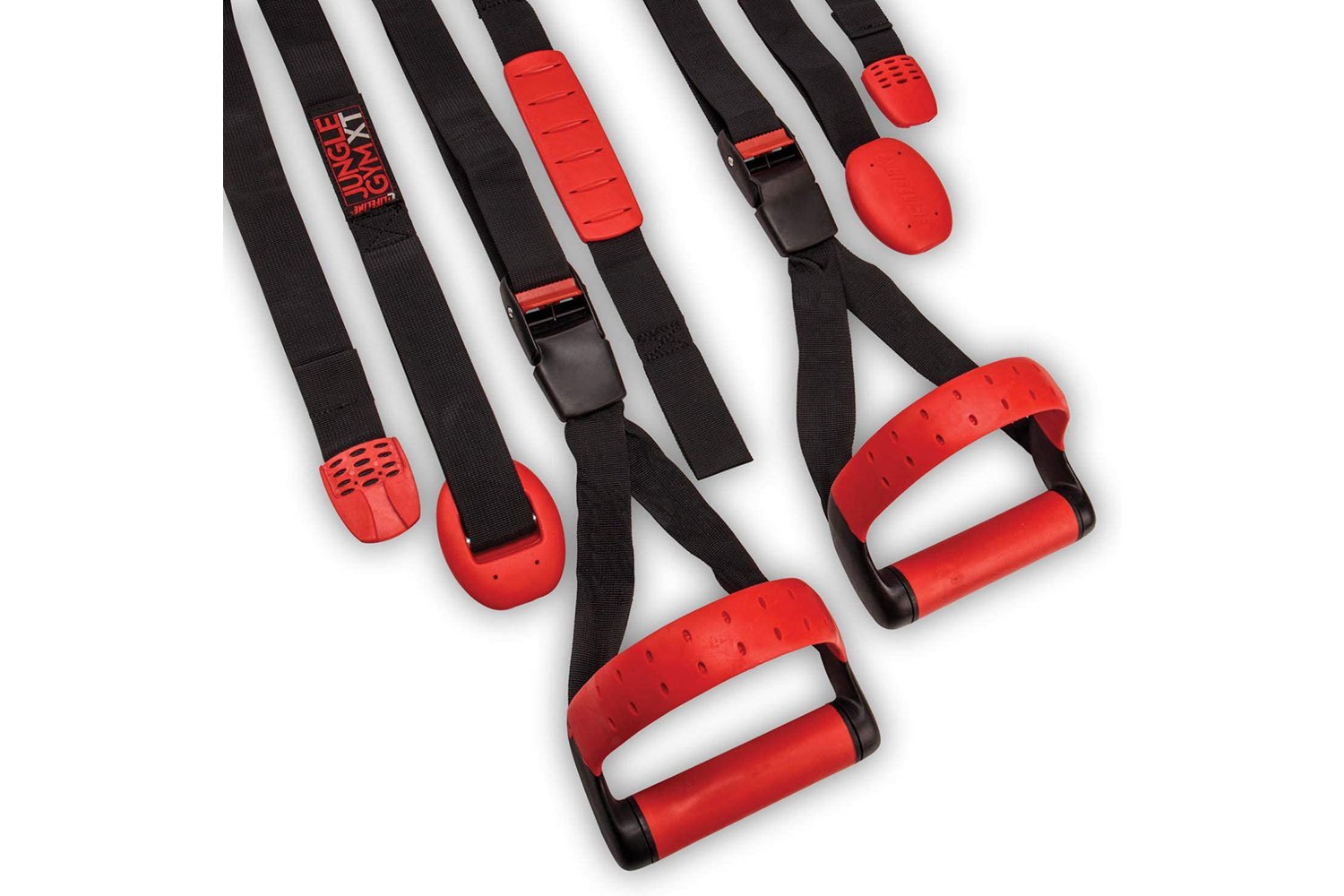 Lifeline Jungle Gym Suspension Trainer System
This system of straps, handles and buckles lets you use any sturdy anchor point and your own body weight to get a muscle-building and fat-burning workout.
Sold by Amazon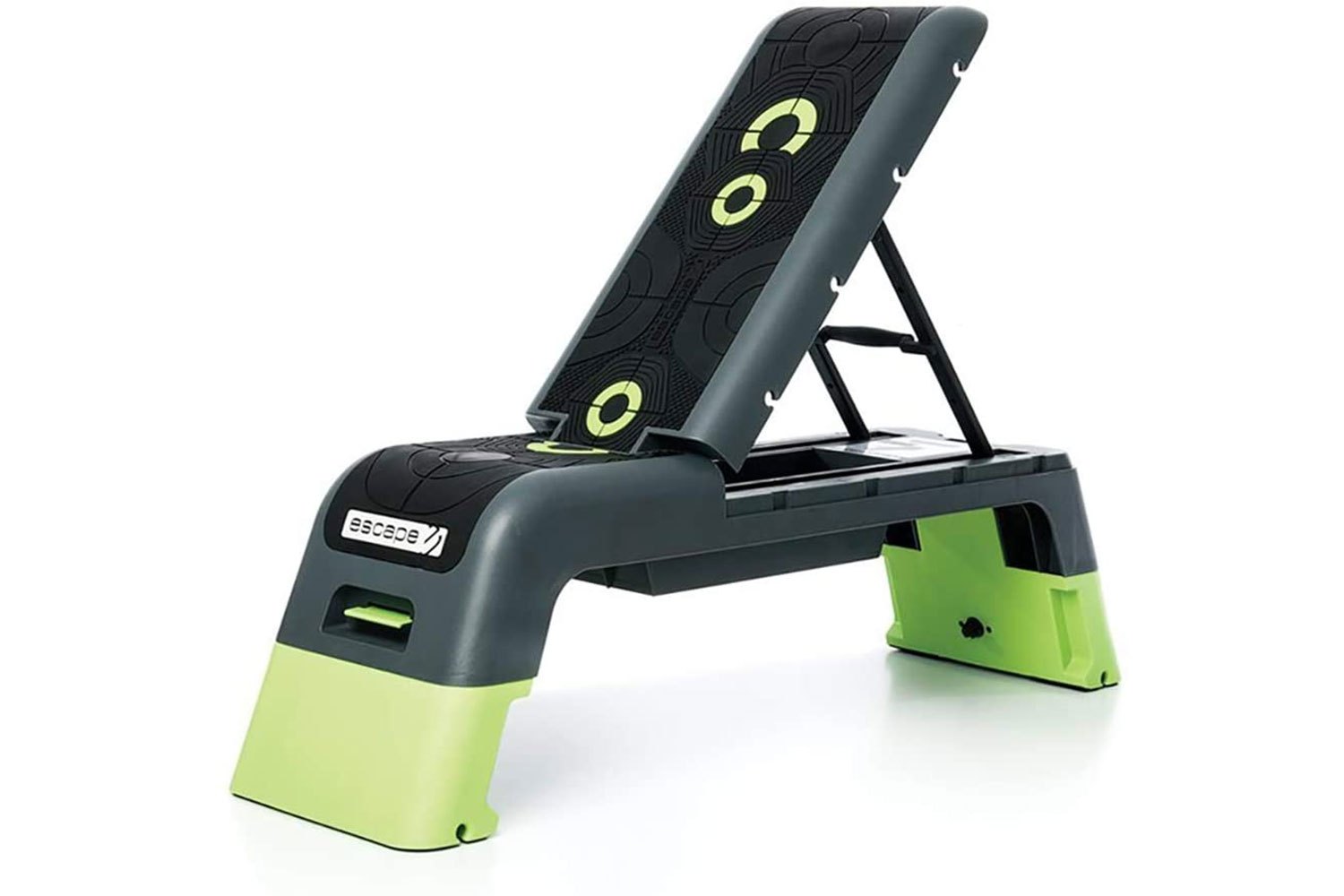 Escape Fitness Deck V2.0 Workout Platform
The workout bench is among the most versatile pieces of equipment in any gym. The number of exercises you can perform are nearly endless. This bench is both angle and height adjustable. The latter feature makes it useful as a step platform. It also has a storage space inside of it for a few small dumbbells, workout bands or weightlifting gloves.
Sold by Amazon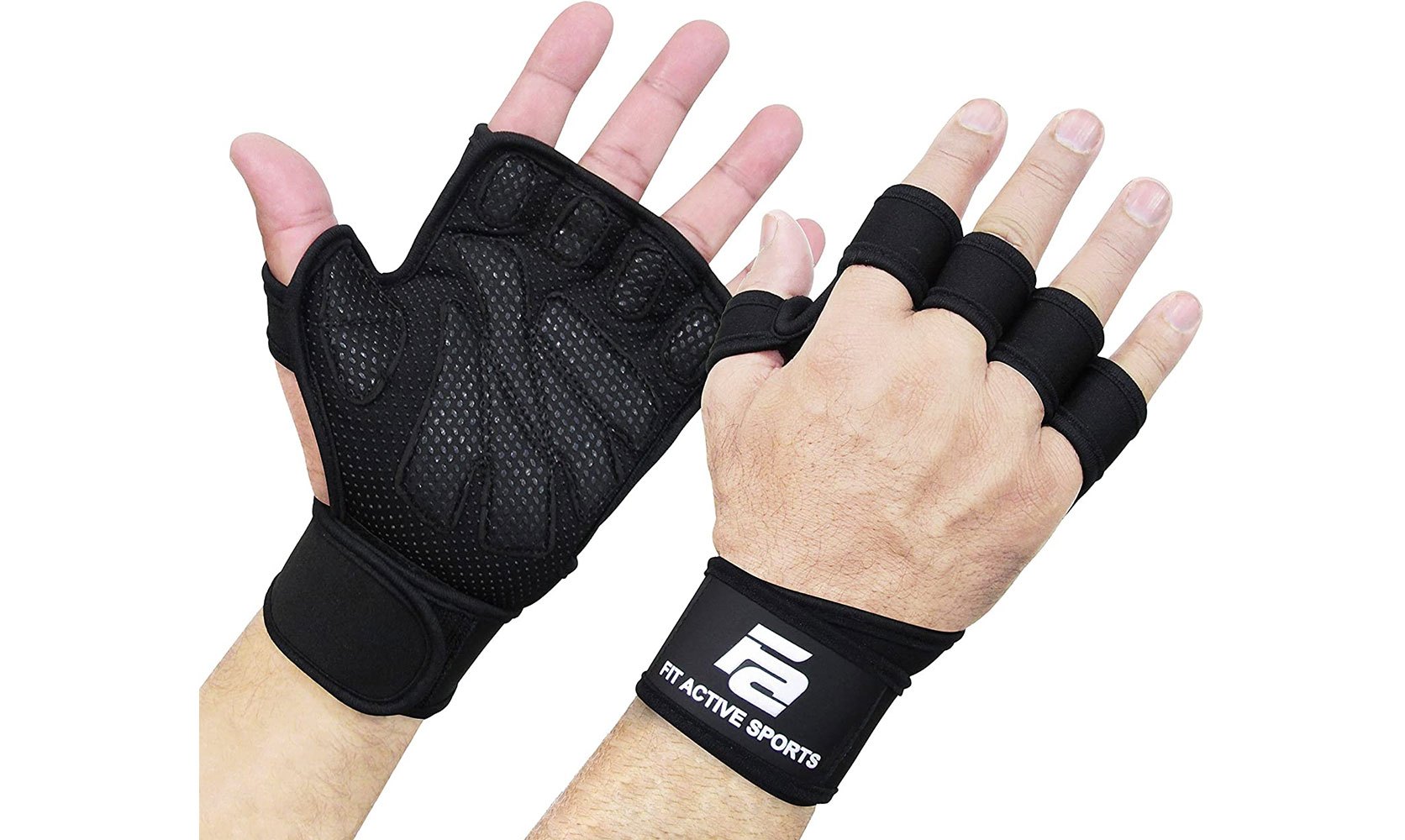 Fit Active Sports Ventilated Weight Lifting Workout Gloves
Unlike many others, these don't make your hands sweaty thanks to their minimalist, open-back design. Despite that, they still have a supportive wrist wrap to help protect this commonly injured area. The palms use a combination of neoprene for cushioning and silicone dots for a secure grip on barbells, dumbbells and kettlebells.
Sold by Amazon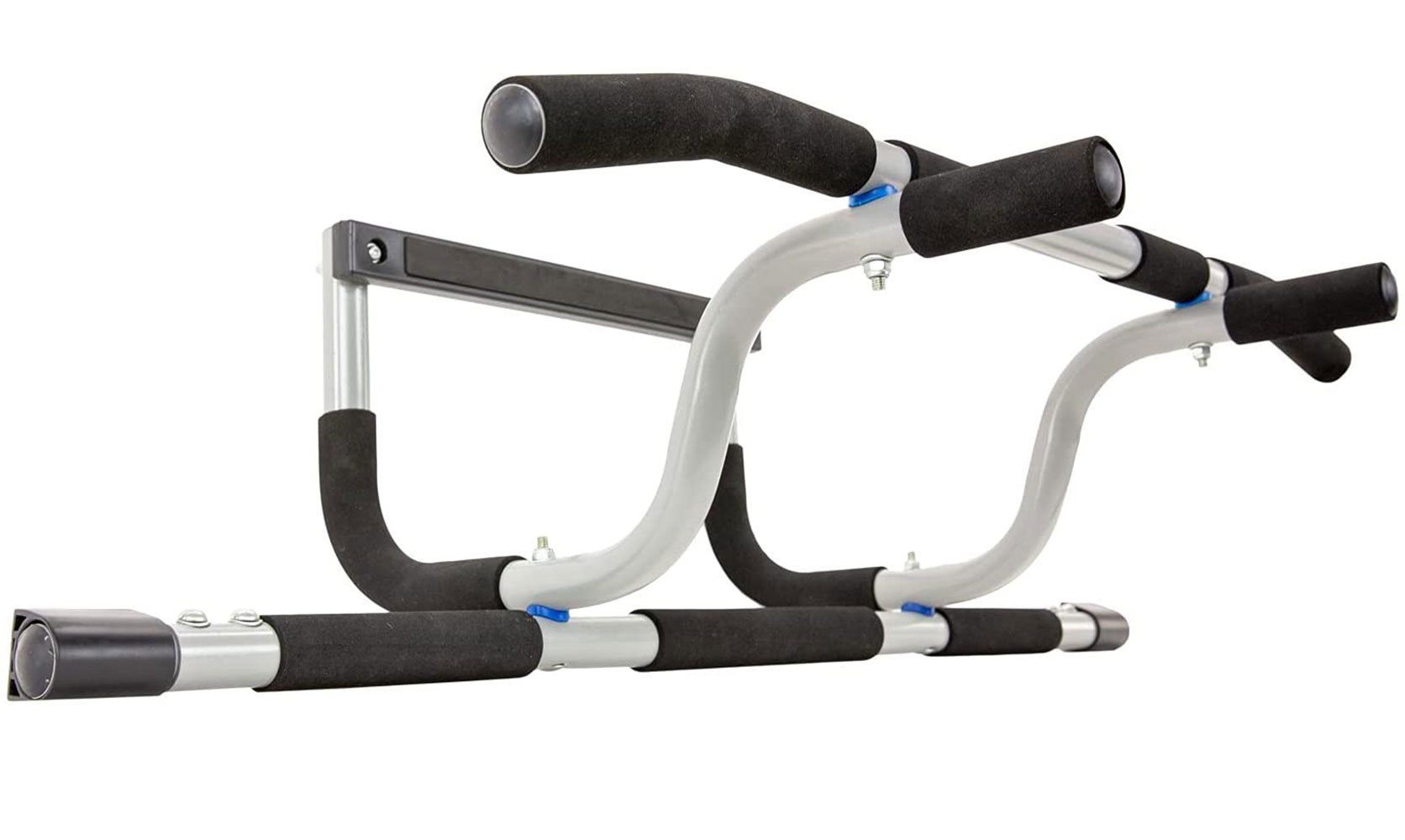 Ultimate Body Press XL Doorway Pull Up Bar
Pull-ups and chin-ups are among the best exercises for building upper body strength because they hit every muscle in your torso, back and arms. The Ultimate Body Press XL Doorway Pull Up Bar offers several hand positions to put more focus on specific muscles. It has a 300-pound weight capacity and is expandable from 24 inches to 36 inches wide to fit in most doorways.
Sold by Amazon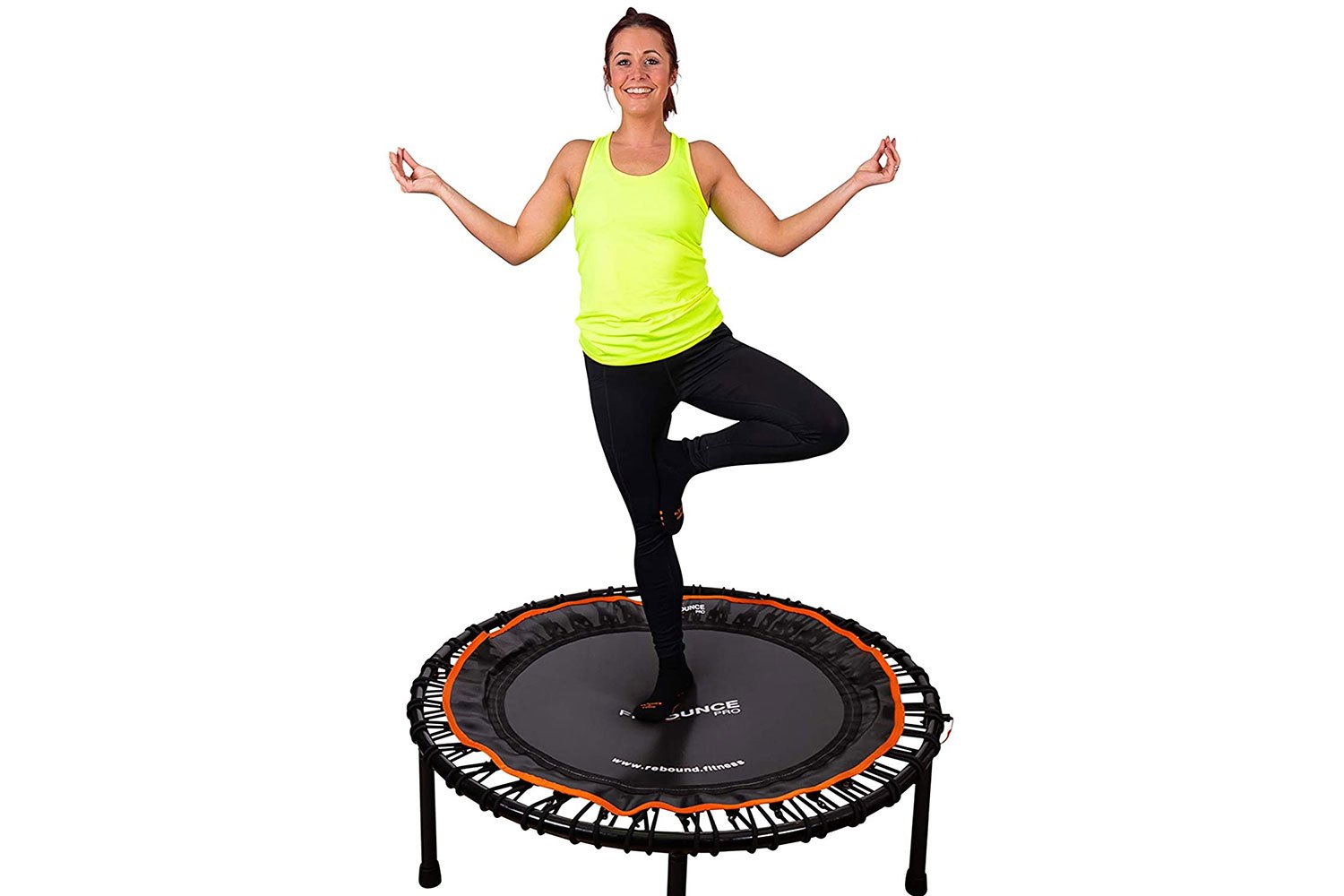 MXL MaXimus Life Fit Bounce Pro USA Bungee Rebounder
You can burn an impressive 300 to 400 calories in 30 minutes of trampolining without heavy impact on the joints in your knees, ankles and back. This uses bungees rather than metal springs, so it is completely silent and you don't have to worry about getting pinched. Plus, it can fold in half, making it easy to store in a closet or under the bed.
Sold by Amazon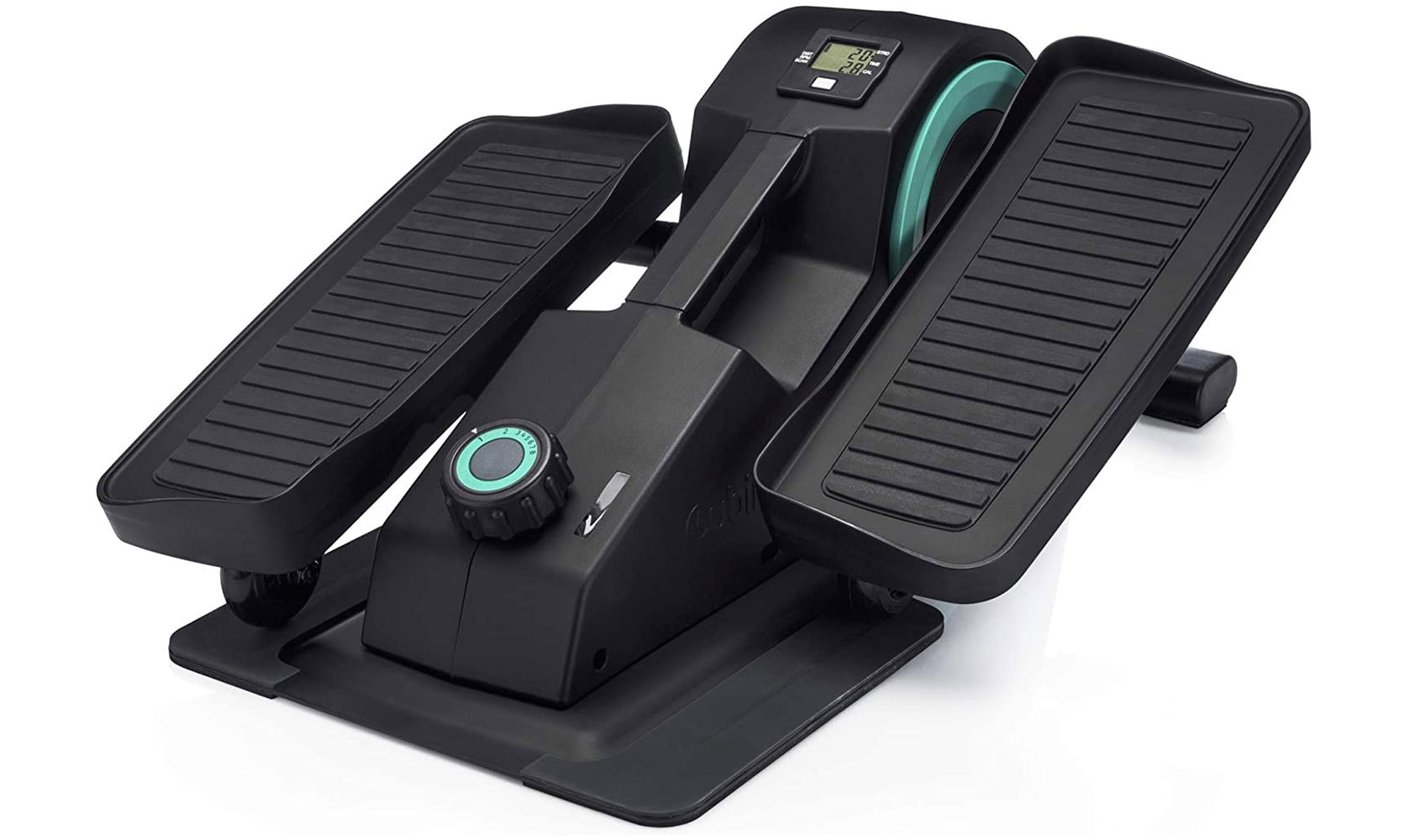 Cubii JR1 Seated Under Desk Elliptical Machine
If you can't have a dedicated workout every day but still want to burn some extra calories, consider an under-desk elliptical machine. It turns the sedentary act of sitting at a desk into a calorie-burning activity. The JR1 has eight resistance levels, makes almost no noise and tracks your fitness metrics. You can see how many calories you've burned or how far you've pedaled throughout the day.
Sold by Amazon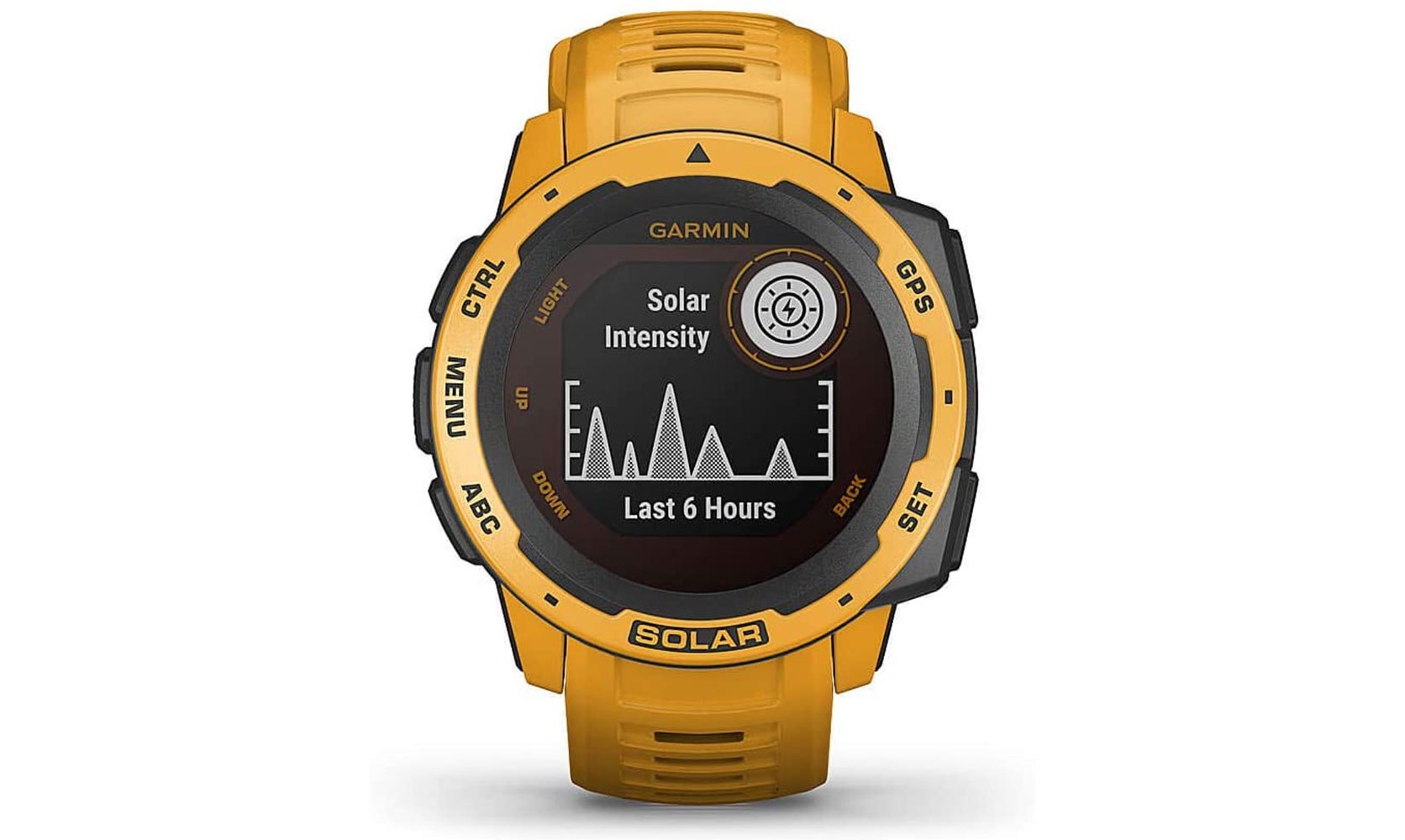 Garmin Instinct Solar Smartwatch
The Garmin Instinct smartwatch is rugged and rated to withstand depths down to 100 meters. It charges via solar power, which helps extend the battery life. It also measures your heart rate, oxygen levels, stress levels and the quality of your sleep. The downside, it only connects to Android devices.
Sold by Amazon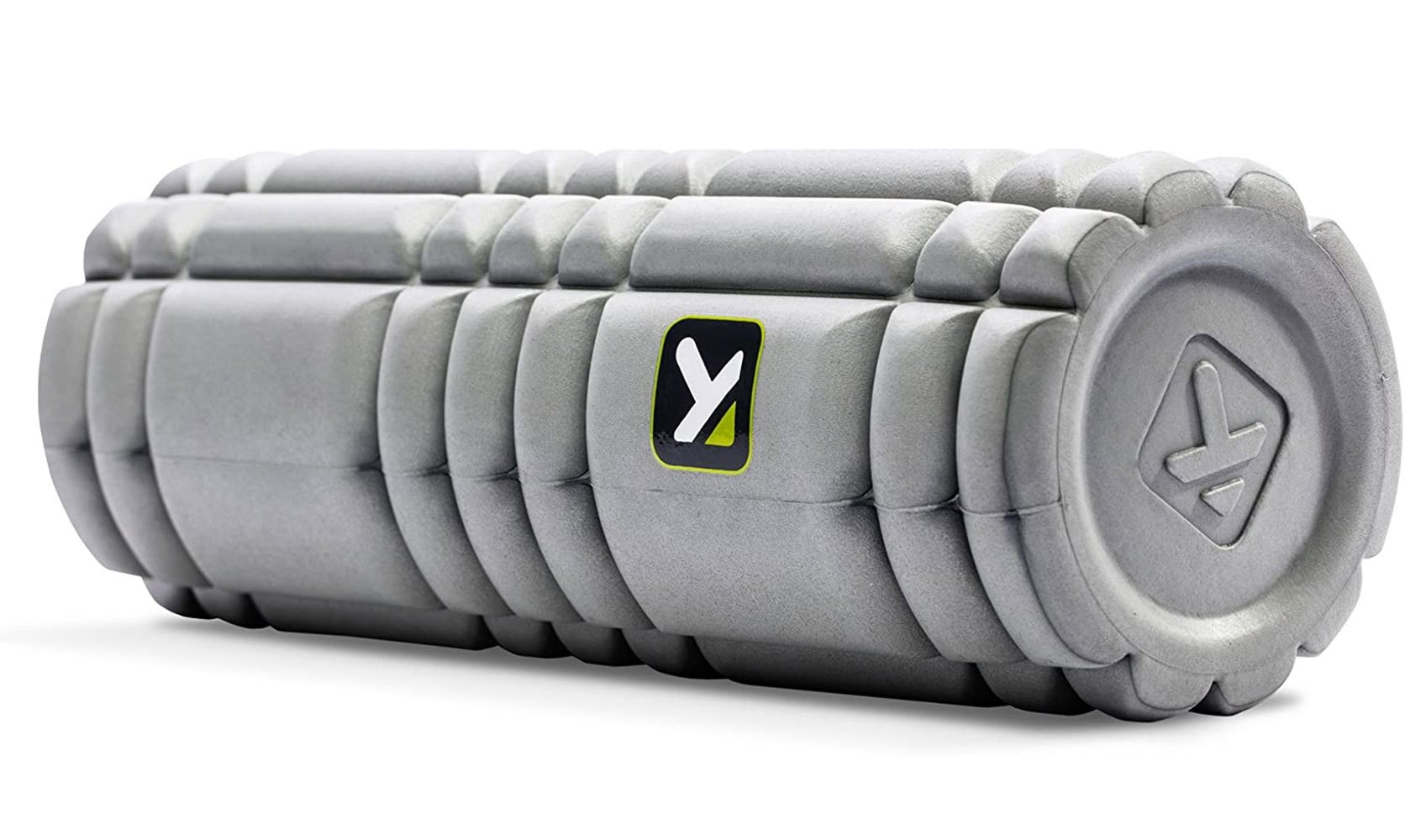 Regular cardio and weightlifting help keep you healthy but often leave you sore and tight. Foam rollers let you to get those knots and kinks out. This one has a multi-density grid pattern with different shapes that replicate the feeling of palms and fingers.
Sold by Amazon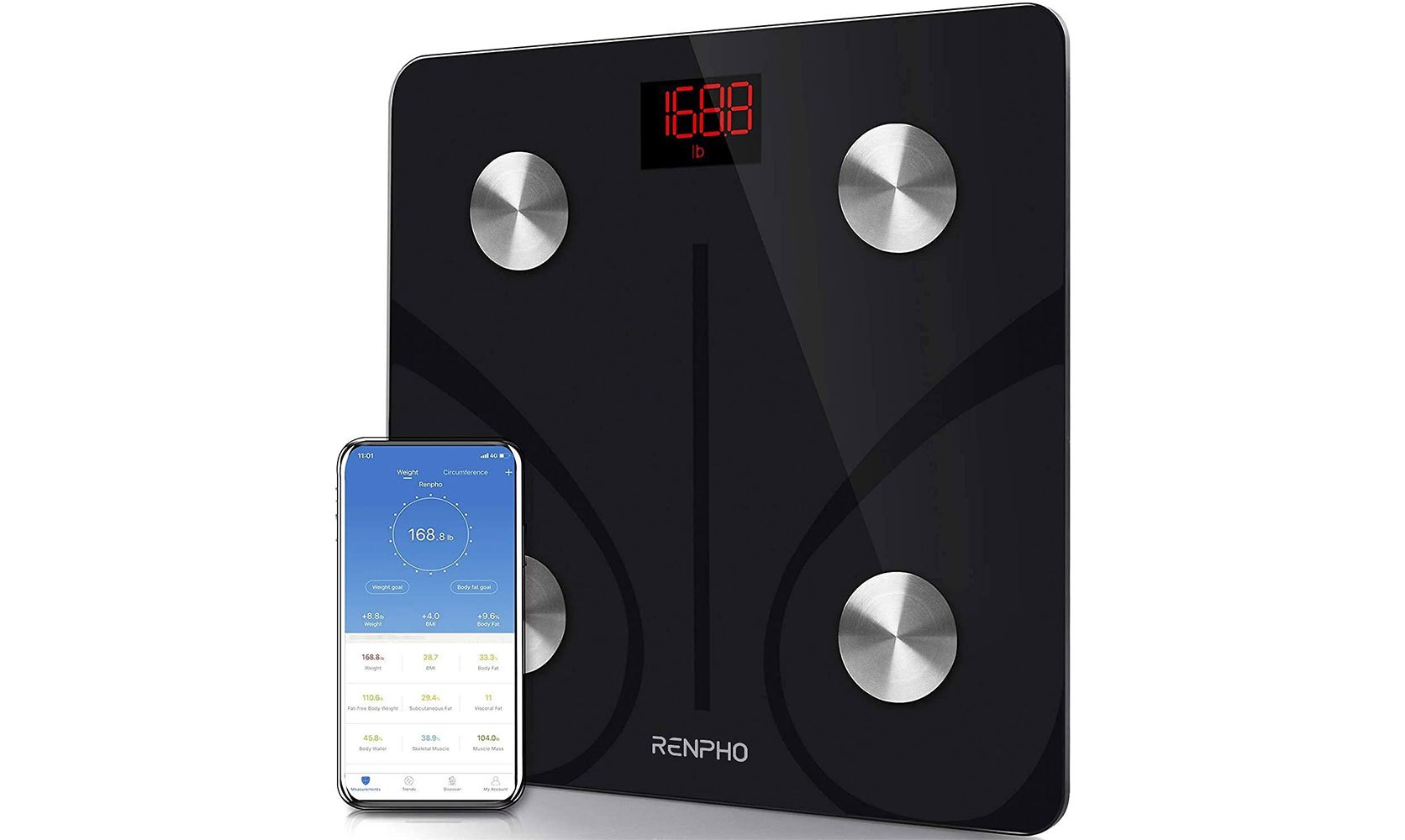 Traditional scales only show your weight, which isn't the best metric for tracking progress. If you've been lifting a lot of weights, the number on the scale might not go down because you've added on muscle at the same time you've been losing fat. This can lead to loss of motivation. The Renpho can measure your body fat percentage and 11 other metrics to more accurately track your progress. It also pairs with an app on your phone via Bluetooth, making it easy to stay on top of your fitness levels.
Sold by Amazon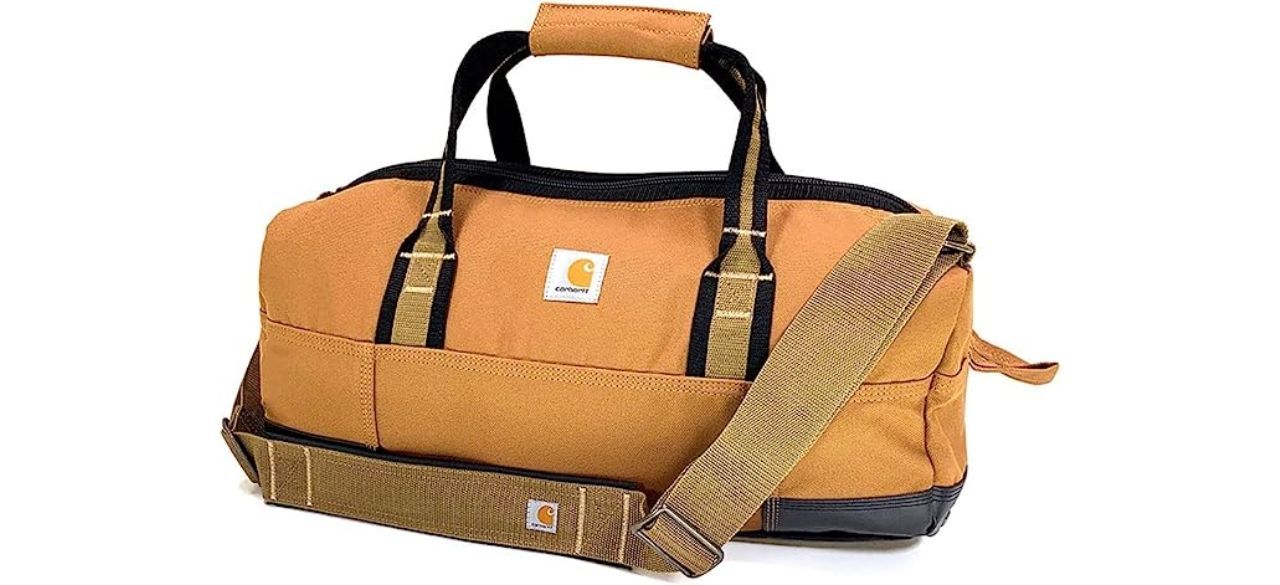 Our tester found the water-resistance and overall durability of this bag to be excellent. They also appreciated the roomy interior and the interior pocket. The straps are also easy to adjust.
Sold by Amazon
Want to shop the best products at the best prices? Check out Daily Deals from BestReviews.
Sign up here to receive the BestReviews weekly newsletter for useful advice on new products and noteworthy deals.
Brett Dvoretz writes for BestReviews. BestReviews has helped millions of consumers simplify their purchasing decisions, saving them time and money.
Copyright 2023 BestReviews, a Nexstar company. All rights reserved.