If there were ever a "best way" to take an ugly situation and pile right on top of it, ESPN's Adrian Wojnarowski may have inadvertently found it. Amid the 76ers' pursuit (or lack thereof) of a trade to send disgruntled guard James Harden out of town, there's been very little buzz or chatter surrounding his future or any potential deal.
But while Damian Lillard, the Blazers and the Bucks have made headlines for the blockbuster trade pulled off last week, it seems we're on the very opposite end of being anywhere close to Philly being able to use the word "blockbuster" as it relates to talks on Harden.
And as Wojnarowski reported on ESPN's NBA Today on YouTube, not only is there "not a trade out there that keeps the Sixers in championship contention," but he also explained that there's less interest in a deal for Harden than there was when Philadelphia traded Ben Simmons in 2021.
"The difference between the Harden situation and the Ben Simmons' situation a couple of years ago—there were a lot of possible deals out there for Ben Simmons. You would measure them. You would look at them. What they could get—teams in both conferences had interest in Ben Simmons," Wojnarowski said, comparing the Harden and Simmons situations.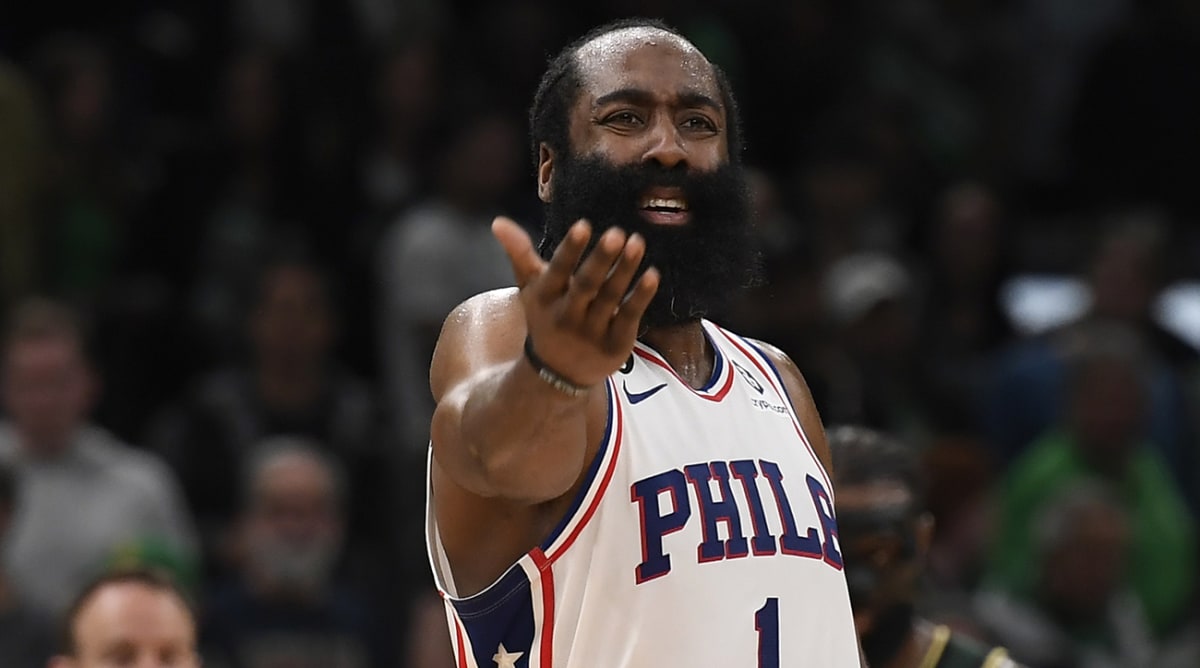 "This is different. There's not widespread interest in James Harden. The Clippers are the most motivated team to give up at least a first round pick in this, or potentially, let's say, a pick swap. I'm not saying they've offered that in this."
That's an incredible comment to wrap your head around, and Wojnarowski went on to explain that the Clippers aren't in a position to "gut all their assets for the future," nor do they want to bid against themselves.